Silhouette Instalift
Offered at our convenient location in Raleigh, NC
Non-Surgical Facial Rejuvenation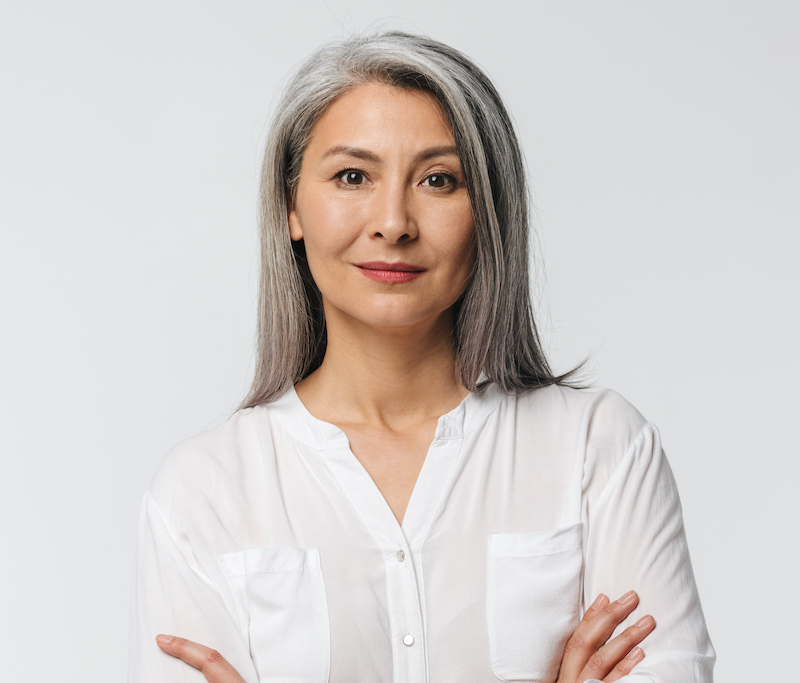 A Silhouette Lift is a non-surgical rejuvenation procedure that utilizes unique microcone technology to deliver immediate lift, activate collagen production, and provide a more youthful facial appearance. A skilled surgeon can embed micro-suspension, cone-adorned threads made from special poly lactic-co-glycolic acid (PLGA) into the facial tissues, gradually restoring mid-face volume and a more youthful appearance. These delicate cones are separated by tied knots and spaced out at intervals along the thread. They are bidirectional in nature, meaning they face in opposite directions toward each end of the suture, providing traction and lift when the thread is manipulated. The combination of lift and volumization of the face from this procedure leads to a 4-dimensional rejuvenation that includes the preservation of dynamic facial expressions. (1)
Although it is effective as a standalone treatment, the Silhouette Lift can also be used in concert with other approaches such as dermal fillers (Bellafill, Restylane, etc.), neuromodulators (such as Botox), or energy-based devices (like Renuvion). Similarly, it can be a secondary approach for patients who have already undergone a surgical facelift. (2)
If you want to benefit from this minimally invasive cosmetic procedure and regain your youthful visage, we would love to hear from you! Serving the residents of Raleigh for many years, Allen Aesthetic Surgery has delivered high-quality cosmetic surgery and patient satisfaction. In the capable hands of skilled cosmetic surgeon Dr. Amber L. Allen, you will be able to achieve beautiful, long-lasting results with minimal discomfort, and zero downtime! Contact our offices at (919) 676-5052 to book your personal consultation with Dr. Allen and find out what she can do to further your beautification goals.
Before & After Photos
View More Photos
Silhouette Instalift Technology
What is PLGA?
PLGA is an FDA-approved elastomeric copolymer,(3) and is utilized to great effect in the Silhouette Instalift procedure. In simpler terms, this elastic chemical compound can be used safely in the body to achieve a variety of goals, one of which is facial rejuvenation. Amazingly, it is both a biodegradable and biocompatible substance. It is both able to be broken down over time by the body and is also incredibly safe to use, making it the ideal treatment for this type of procedure.
Absorbable Sutures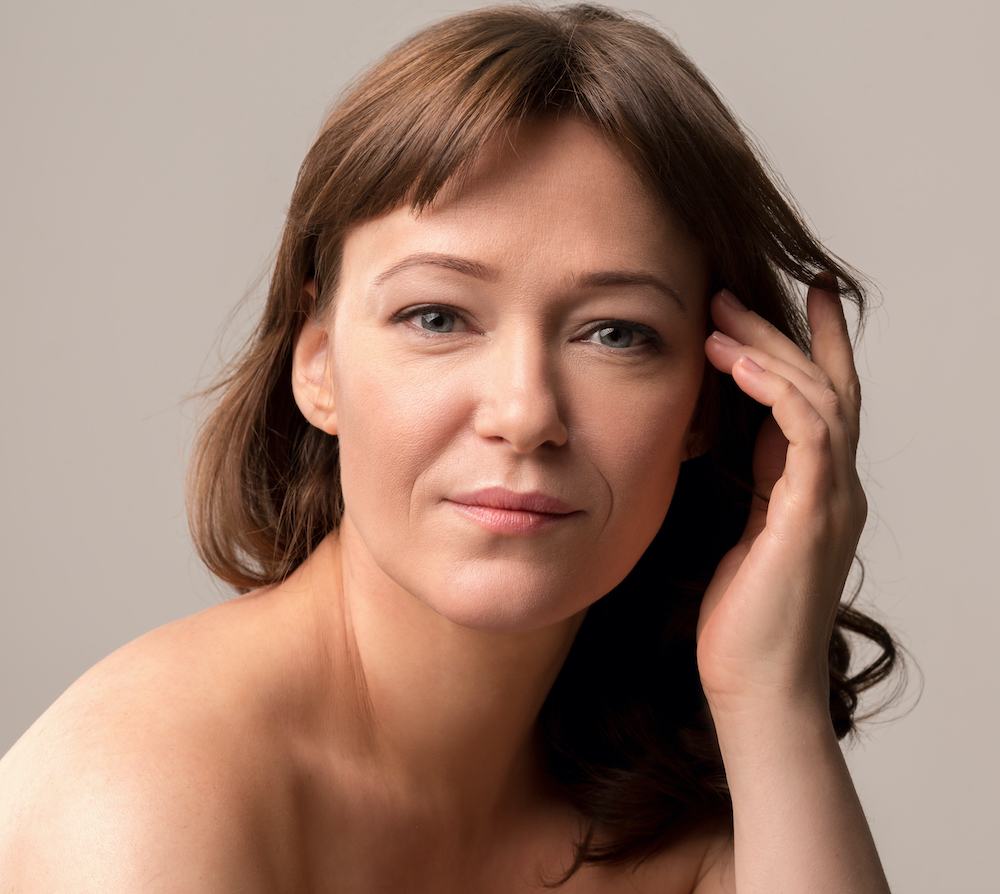 The biodegradable sutures used in the Silhouette Instalift procedure each measure 26.8 to 30 cm long (10.5-11.8 inches). Each of these tiny threads is equipped with a 12-cm 23-gauge needle on each end. Each side of the thread has a set of cones that are positioned on the thread similar to beads on a string, with the thread running through the tip of the cone and out through the center of the opening. One side of the thread has cones with tips that will point upwards, allowing them to anchor the thread securely in the tissue. The other side of the thread has a set of cones with tips pointing downwards. This set of cones is able to "scoop" and lift sagging tissue. And, it all happens underneath the skin, with no scarring, incisions, or downtime. This allows for equal tension and weight distribution across the face. (4) The sutures dissolve completely into the body in four to six months.
For further information about the Silhouette Instalift, and other complementary and corresponding cosmetic procedures Please get in touch with us! Allen Aesthetic Surgery, conveniently located off 540 near North Ridge Country Club is your one-stop location for surgical beautification, restorative med spa treatments, and more! Call our offices today at (919) 676-5052 for professional, knowledgeable answers. Alternatively, you can fill out a convenient online form and one of our trained staff will respond to your inquiry as soon as possible!
Benefits of a Silhouette InstaLift
The Silhouette Instalift is a great procedure choice for patients who do not want to take the more drastic step of surgery to achieve their goals. The procedure is not only considerably faster than a facelift but also requires far less downtime afterward. It has a number of additional benefits.
Absorbable Sutures
Minimal Scarring
Unique Technology
Long-Lasting Results
Short Recovery
Boosts Self-Esteem
With a wide variety of uses in the face, a Silhouette Instalift procedure can address your specific facial issues such as ptosis (drooping features), jowling, submental laxity (double chin), prominent nasolabial folds, and midface sagging in the cheeks and jawline.
Candidates for Silhouette Instalift Lift in Raleigh, NC
Ideal candidates for the Silhouette InstaLift procedure will want to change their appearance through a means other than surgery. Usually, having good skin elasticity and mild to moderate skin laxity in the face makes people a good fit for this type of treatment. Patients with very low Body Mass Index (BMI) who do not have the necessary stores of facial fat and who have decreased skin thickness may not be ideal candidates. This is because the secureness of the sutures depends on the patient having the necessary amount of tissue to ensure treatment success.
Take some time to see real results from our loyal patients by liking our posts and following us on Instagram, or following our Facebook page!
Personal Consultation with Dr. Allen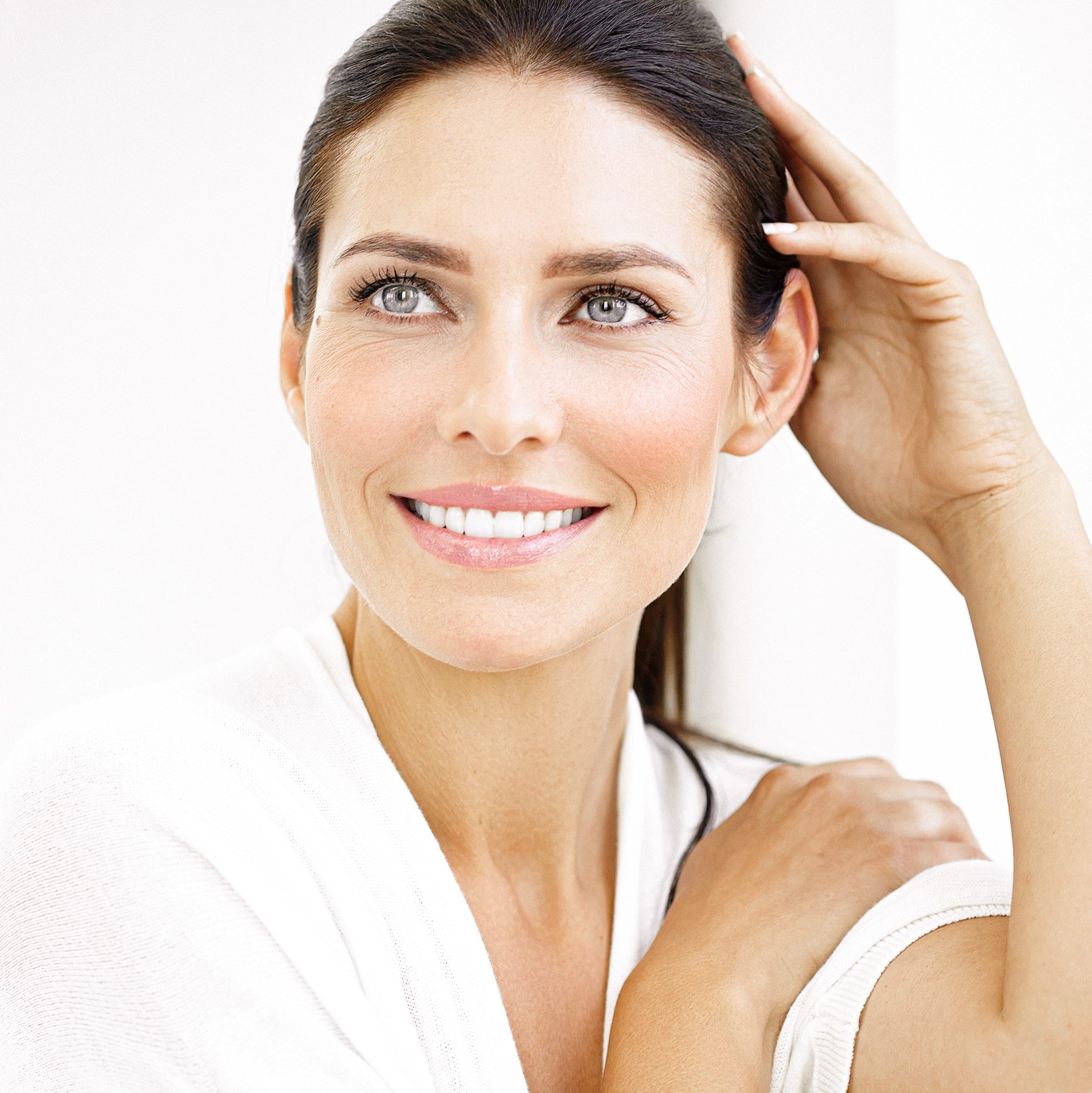 Dr. Allen is committed to providing tailored, professional care for each of her patients. That's why before each procedure can take place, she meets with candidates in a 45-60 minute-long consultation to discuss their goals fully. At this time, you will be able to sit down with her and talk about your individual needs and how they can be addressed. Dr. Allen can perform a physical evaluation of your facial skin, assess its quality and elasticity, and inspect the areas for improvement. She will then assess if the Silhouette Instalift treatment will be a good fit for your specific needs, and recommend any additional treatments that will complement it.
Preparation for Silhouette Instalift
To prepare for your Silhouette Instalift, you should make sure you do the following things.
Refrain from drinking alcohol the night before your procedure.
Discontinue blood-thinning medications such as ibuprofen one week beforehand.
Stop taking certain supplements as directed by Dr. Allen, such as Ginkgo Biloba.
It is important for you to discuss your current medications with Dr. Allen at your personal consultation so she will be able to provide the best treatment for you on the day.
The Silhouette Instalift Procedure
Before your Silhouette Instalift procedure, you will be asked to prepare your skin. A "less is more" attitude is vital here, so you should come to your appointment without any makeup or creams on your face. Dr. Allen will administer your predetermined anesthesia option before diligently being set to work on the thread lifting process. She will insert the PLGA sutures at a depth of 5mm into the skin. As she manipulates the thread to the desired effect, you may feel a tugging sensation as your new facial aesthetics are aligned and perfected. The cones lock and lift the sutures into place, rejuvenating the skin through lifting and smoothing. Additionally, this action triggers your body's production of new collagen fibers in the coming weeks. Dr. Allen can perform the entire procedure in as little as 30-45 minutes, leaving you free to get on with your day immediately afterward!
For comprehensive information about the very latest in cosmetic surgery techniques, beauty advice, and news, please check out Dr. Allen's blog!
Silhouette Lift Recovery & Results
You will notice some of the rejuvenating effects of your Silhouette Instalift procedure instantly, as you witness the newly suspended facial tissues in a more voluminous, perkier position. Some common side-effects of this type of procedure include the following.
Bruising
Puckering of the skin
This temporary discomfort is easily mitigated with topical application of an ice pack and medication recommended by Dr. Allen.
Corresponding & Complementary Procedures
Please see below for a selection of our facial rejuvenation options!
Skin better – For comprehensive skincare products, look no further than the Skinbetter Science system! Tone corrector, retinol creams, exfoliated peel pads, antioxidant serums and more can be yours to apply at home to help you maintain your glowing, radiant skin!

Laser Resurfacing – Free yourself from embarrassing acne scars with a Laser Resurfacing treatment from Dr. Allen! Choose from an ablative (intensive) or non-ablative (more gentle) lasering technique to see clearer, fresher-looking skin.

Chemical Peel – Strip away skin imperfections with an IPL Chemical Peel to complement your Silhouette Instalift.

Facial Fillers – Join the hundreds of thousands of people who get Facial Fillers each year as part of their beauty regimen! With a dermal filler such as Restylane or Bellafill, you can achieve an even, polished skin texture that reflects your youthful vigor and confidence!
Cost of a Silhouette Lift in Raleigh, NC
The cost of your Silhouette Instalift procedure will vary depending on your aesthetic goals and the total number of sutures you receive to achieve the desired aesthetic effects. The total price of your treatment is something you can discuss with Dr. Allen at your personal consultation. Don't make yourself wait for a cosmetic procedure you've longed for!
Call (919) 676-5052 to set up your individual consultation at Allen Aesthetic Surgery.
FAQ
What are some non-surgical options instead of a facelift?
There are many non-surgical options available to patients who aren't quite ready for a surgical procedure such as a facelift. These include Radiofrequency Microneedling, Silhouette Instalift, dermal fillers such as Restylane, and neuromodulators such as Botox.
Is a Silhouette Instalift the same as a thread lift?
The Silhouette Instalift is a type of thread lift procedure that employs threads made from special poly lactic-co-glycolic acid (PLGA) with special cones to lift and secure sagging skin tissue. This non-surgical option is great for patients who want a safe, effective way to rejuvenate their face with minimal discomfort and downtime.
How long does it take for the threads in a Silhouette Instalift to dissolve completely?
The threads from a Silhouette Instalift usually take between 6 and 18 months to dissolve fully into the body.
How long do Silhouette InstaLift results last?
Results can last for a year or as long as two years. Due to the aging process, some patients may need additional procedures for the best long-term results.
References