Breast Lift with Augmentation
Offered at our convenient location in Raleigh, NC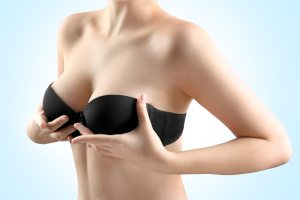 Size and shape are the perfect complements to one another. You don't just want to be bigger; you want to be better. If you desire definition and volume to create a harmonious improvement to your breasts, consider a lift with augmentation.
Dr. Amber L. Allen is a board-certified surgeon who proudly brings her artistry and surgical prowess to Raleigh and its surrounding communities. She is a health and fitness guru, and she wants to provide the wonders of wellness to her grateful clientele. To experience the transformative benefits of a breast augmentation with lift, please contact our offices at your earliest convenience.
What Is a Breast Lift?
A breast lift is medical science's way of boosting your bust line. Also known as mastopexy, a breast lift can provide a more youthful appearance to the breast. While the mastopexy procedure does, indeed, lift the bust, it usually is not able to bring more volume to the upper breast. For women who feel they have lost volume due to aging and want to have more fullness to the upper breast while simultaneously treating the sagging breast, a breast lift with augmentation can meet both needs.
The implant can be placed during the breast lift in most instances. Under some circumstances, Dr. Amber L. Allen will recommend a two-staged approach to produce the best outcome. She can address ptosis (sagging) of the breasts while increasing their size to your desired recommendation.[1]
What Is Breast Augmentation?
Breast augmentation is the art and science of adding fullness to your chest. It is the most popular cosmetic procedure in the United States, tallying over 300,000 surgeries per year.[2] With the proper augmentation, Dr. Allen can highlight your profile and amplify your aesthetics.
She offers a variety of implants from which to choose, each with their own array of cosmetic benefits.
Silicone breast implants are filled with a cohesive gel. The texture is firm yet malleable, giving breasts a natural feel while increasing their volume to the patient's specifications.
Saline breast implants are made with silicone shells and filled with saltwater. In the unlikely event of a rupture, the body absorbs the saline harmlessly. Much like the swell of the tides, saline implants can refresh your look and fill your life with beauty.
Fat transfer allows Dr. Allen to extract unwanted cells from your "problem areas" and add them to your bust to create a fuller silhouette. After purifying the fat she removes through liposuction, Dr. Allen will craft the breasts you have always wanted.
As an accomplished artist and scientist, Dr. Allen approaches each patient holistically. By balancing breast augmentation and breast lift, Dr. Allen can address issues of size, shape, and overall aesthetic excellence.
Benefits of Breast Enhancement
A breast lift with augmentation helps remove sagging, wrinkled tissue while adding volume to the bust. There are many advantages to a mastopexy with augmentation, all of which you can discuss during your comprehensive consultation with Dr. Allen.
Higher, perkier, fuller breasts
More volume in the upper chest
Improved symmetry
Recontoured areolas
An overall improved bustline
A breast lift with augmentation makes clothing fit more comfortably. You will welcome swimsuit season like never before after a breast enhancement at Allen Aesthetic Surgery. Empower your perspective with the help of Dr. Allen!
Eligible Candidates 
If you are experiencing drooping breasts and wish to add definition and fullness to the area, then a lift with augmentation may be the perfect prescription. Your weight should be relatively stable, since fluctuations can affect the balance of breast enhancement. Dr. Allen can provide tight, firm results, and she wants to work with your anatomy to achieve your shared goals.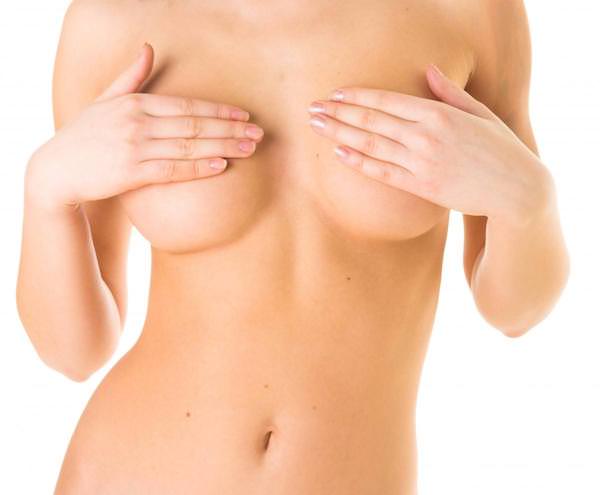 If you are a healthy individual who resides in Raleigh or plans to visit the North Carolina region in the near future, Dr. Allen can assess your cosmetic outlook. Every procedure demands careful consideration, so you should have realistic expectations. New mothers are often great candidates for mastopexy with augmentation. Dr. Allen can address the sagging and deflation often caused by breastfeeding by repositioning the breast to its more youthful declination. If you are planning to become pregnant, however, you may want to postpone your breast enhancement procedure. Weight gain will invariably grow the size of your breasts, so you should consider this before experiencing the benefits of augmentation with lift.
Private Consultation in Raleigh
You are a person, not a procedure. Dr. Allen wants to meet you so that she can create the personal connection vital to achieving your aesthetic dreams. During your individual consultation, be prepared to share your medical history and to ask as many questions as you can conjure.
If you find yourself at a loss for words, here are some helpful conversation starters:
Is breast augmentation right for my body?
Can I reverse the effects of sagging and loss of volume?
Will my results look natural?
Can I receive the lift and augmentation during the same surgery?
Dr. Allen appreciates the opportunity to answer any and all of your concerns. She loves to communicate her dedication and devotion to the field of cosmetic surgery via her blog. Communication is an essential component to wellness and improvement. Please call (919) 676-5052 to begin your conversation with the Allen Aesthetic Surgery team.
Preparation
During your tailored consultation, you will receive detailed instructions on how to prepare for your breast lift and/or augmentation. You should quit smoking at least three weeks prior to any surgical procedure. Dr. Allen might also advise that you stop taking blood thinners in the period leading up to your surgery. Please arrange for a loved one to drive you to and from our clinic, and pick up your prescriptions before the procedure so you will have them on hand during your recovery.
You should not eat solid foods 8 hours ramping up to surgery. Wear loose-fitting clothes to stay comfortable and avoid irritation. If you have any specific questions about your mastopexy with augmentation, you can contact our attentive staff. 
Breast Enhancement Procedures
Safety and satisfaction are the two pillars of our patients' experience at Allen Aesthetic Surgery. We want to ensure your comfort throughout the procedure, so you will receive the proper anesthesia for your surgery.
Since Dr. Allen takes a customized approach to each surgery, she will choose from the following approaches to address your unique needs and desires.
Donut Mastopexy
When Dr. Allen treats patients with small breasts with only mild amounts of droopiness, she may opt for the donut mastopexy method. This procedure is relatively quick and simple, and it preserves nipple sensation while limiting scars to the areola (the dark area surrounding the nipple).[3] Donut mastopexy offers a subtle lift, so it may not be conducive to augmentation. To experience the boost of implants or fat transfer augmentation, you may need to explore the following breast lift options.
---
Vertical Technique
For moderate to large-sized breasts, Dr. Allen may employ the vertical mastopexy method. This technique extends a vertical incision from the breast crease up to the areola. Unwanted, loose skin is removed along the lower cradle of the breast while implants or fat is transferred to the upper pole to add volume. Once the desired adjustments are complete, the skin along the vertical incision is gently sutured back together, creating a perky, taut effect.
---
Anchor Method
Women with significantly larger breasts are more vulnerable to the forces of gravity. Drooping can create a profile that displeases some, so they should consider the anchor breast lift technique. Dr. Allen skillfully makes an incision around the areola, connecting with a vertical line downwards to the breast crease. From here, the incision stretches along the lower crease of the breast in both directions. The shape resembles a boat anchor, hence the name. Loose, unwanted skin is removed along the width and depth of the breast to raise the lower hemisphere. Meanwhile, implants or fat transfer plumps the upper portion of the breast to give it a higher, rounder overall shape.
Every shape requires special attention. Regardless of your dimensions, Dr. Allen can help you reclaim your ideal profile!
Recovery and Results
You will be fitted for a supportive garment and monitored by a medical professional immediately following your procedure. Over the next 3-6 weeks, your swelling will gradually subside as your new contours take shape. Please avoid strenuous activity during this time.
The Allen Aesthetic Surgery team will schedule a follow-up appointment if you need sutures removed or any additional attention. Most women return to work approximately one week after a breast enhancement procedure, but results vary. Your recuperation process is unique to your body. Take recovery slowly and get plenty of rest.
Mastopexy with augmentation provides a true transformation. You may immediately notice a fuller, tighter silhouette which will only improve over time. The full, ravishing results of your breast enhancement may take up to three months to fully appear. Great improvements take time! While you wait, take a moment to read our past patients' rave reviews.
FAQ
How much does breast enhancement cost in Raleigh?
Every alteration must respect the patient's contours and elevate her spirit. Some breasts require only a minor lift while others desire more momentous augmentation. The cost of each procedure varies according to its duration and extent. Dr. Allen prides herself on delivering the best results at the right price. She often runs specials, so check back often as you consider your breast enhancement options.
How long does a breast lift last?
Several factors affect the longevity of a breast enhancement procedure. Age, genetics, exercise and diet all contribute to how long-lasting the results will be. Larger breasts may require an earlier intervention, and women who undergo a lift procedure will likely require additional surgery at some point in the future. Be sure to consult with Dr. Allen if you need an upgrade or a boost from her considerable expertise.
References
Karnes J, Morrison W, Salisbury M, et al. (2000). Simultaneous Breast Augmentation and Lift. Aesthetic Plastic Surgery. 24(2)148-154. https://doi.org/10.1007/s002660010024
American Society of Plastic Surgeons statistics sheet, retrieved from: https://www.plasticsurgery.org/documents/News/Statistics/2018/plastic-surgery-statistics-full-report-2018.pdf
Gruber RP, Jones HW Jr. (1979). The "donut" mastopexy: indications and complications. Plastic and Reconstructive Surgery. 65(1)34-38. PMID: 7350575