Lip Lift
Offered at our convenient location in Raleigh, NC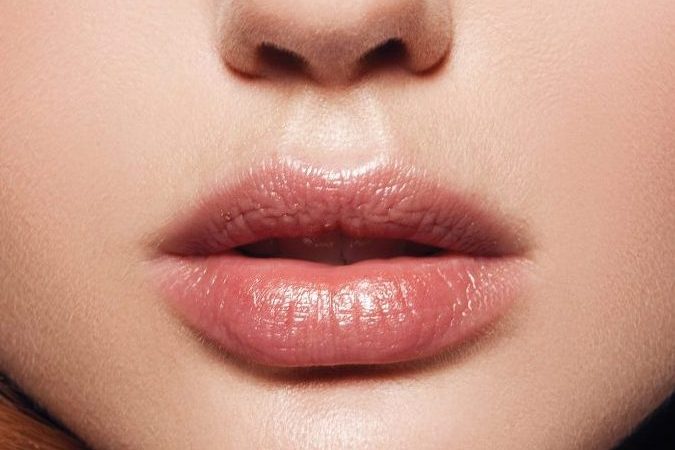 A lip lift is a straightforward surgical procedure that elevates and levels your lips to make them more aligned to your face. In particular, the procedure moves up the upper lip to create a subtle yet transformative result that will make you look ever so youthful. Sadly, the aging process is to blame for the loss of volume because it is a time where the skin loses elasticity. Lax, loose skin may form everywhere in the body including the lips. We can do some things to maximize the fullness of the lips, but some of them do not provide long-lasting results. Don't pay yourself any more lip service.
At Allen Aesthetic Surgery, we perform lip lifts that bring out your inner beauty for everyone to admire. See how you can benefit from voluminous lips by scheduling a one-on-one consultation or you can call us at (919) 676-5052.
About a Lip Lift
The effects of aging can provide us with interesting ailments, to say the least. While they are unpleasant there are things we can do to correct them. As we mature, the perioral area or the region surrounding the mouth can change in shape and size. It reverses the appearance of having a balanced, fuller look. A sub nasal lip lift can change that. The surgical method involves lifting the tissue that lies just below the nose and above the upper lip to restore a balance between the two lips. [1] Dr. Allen will make a small excision beneath the nostril and close the wound by lifting portions of the upper lift. The result is a new set of natural-looking yet luscious lips that everyone can marvel at. 
Benefits
Patients see a dramatic difference when they step up their lip look. You can look forward to pouty supermodel lips that will certainly impress. The procedures provide real results to real people. Here's what you can look forward to: [2]
Restore Your Youth Look
Angelina Jolie's lips are one of the most desirable in Hollywood. The affinity towards a set of fuller lips has appealing visual aesthetics, displays youth, and attracts attention from everyone you meet. This can also be you, too! A lip lift can shape a better pout, and overall appearance that will leave you looking radiant.
Regain Your 'Devil May Care' Attitude
We understand that aging causes some unwanted ailments. It doesn't have to be unpleasant. Pucker your lips and strut the catwalk with a pair of fuller lips. It will certainly improve your confidence and self-esteem.
Show Off Those Pearly Whites
The procedure not only improves the symmetry of the face but also improves your smile. Lifting the upper lip will vastly improve the smile by restoring balance and proportions to the lips. It will have a positive impact on you because it allows you to smile naturally. You won't be able to contain yourself!
Let the Good Time Roll with Permanent Results
Alternatives to lip lifts are temporary solutions to thin lips. You can see long-lasting to permanent results with a lip lift. Why settle for second best when you can get the best?
Are You Ready?
Candidates seeking treatment are looking to take back their life and improve the volume and contours of the lips. It does wonders in improving the dimensions of your lips so they are better aligned to your overall appearance. In order to qualify for the procedure, Dr. Allen recommends that you:
A desire for youthful, natural, and long-lasting results
Have lips that have slimmed down or lost shape
Reduce the signs of aging
Are a non-smoker
Have realistic expectations of what the surgery can do for you
To get a full picture of how a lip lift may benefit you, please come see us for a consultation. Our doors are always open. Or you can call our Raleigh office at (919) 676-5052.
Personal Consultation with Allen Aesthetic Surgery
For over 10 years, Dr. Amber L. Allen has been practicing general and cosmetic surgery. She has worked her way up getting praise from clients and colleagues alike. Her artistic hand and attention to detail lead her to produce long-term results patients are proud of. You're definitely in good hands! Your sit-down with us will take place inside our warm environment. Our facility is ready and willing to treat many cosmetic procedures.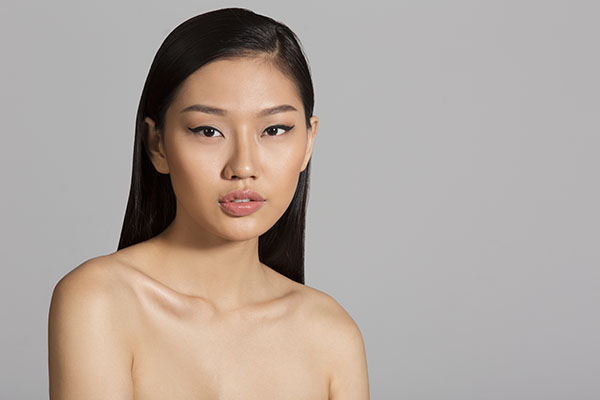 Your consultation will take place inside one of our examination rooms. Our staff will review your medical record and medication intake if any. Then Dr. Allen will meet with you. The floor is opened up to you. We want to know your story and how we can help. This is followed up by a thorough examination of the lips. Finally, Dr. Allen will then develop a treatment plan that is custom-made for you.
To start that first step, squeeze in a few minutes of your time and schedule a consultation. While you're at it, do read up on our blog to see the other procedures we offer. We're social! Tag us your results on our Instagram!
Preparation
We're almost there! Your surgery date has been set. Now what? Dr. Allen has a few items for you to complete to ensure that you enjoy a swift experience. [3]
Stop smoking and drinking alcohol 2 weeks leading to surgery
Avoid the usage of certain medications such as anti-inflammatories and blood-thinners
Designate someone to drive you home and stay with you 24 hours after surgery
Do not wear makeup during your procedure
Come relaxed and be well-rested on surgery day
What the Procedure Entails
For your added comfort, Dr. Allen may administer general anesthesia or light sedation. She will remove a small amount of skin underneath the base of the nose. It follows the contours of the underside of the nostrils. This is what is known as the "bullhorn technique" because of the arched curves. [4] When the piece of skin is moved, the skin below is lifted upwards and closed up with sutures along the base of the nostrils and septum. This will reduce the length of the philtrum, the vertical groove between the base of the nose. [5] This also causes the vermillion of the lip to extend upwards. The tension in the lips is controlled so the upper lip matches your aesthetic desires. The procedure will not affect any nerves or muscles. The entire process should take about an hour to complete.
Pathway to Recovery
The recovery process will start the minute you get home. We will provide you with instructions to aid the healing process. You will have small bandages to wear for at least a day. As you recuperate, you will need to tend to your incisions regularly by applying topical ointments. It will help keep the skin moisturized and healthy. We advise you to refrain from smoking for the next two weeks. You may also want to avoid foods that require an effort to chew. So, eat soft foods for a few days. When sleeping, use a few pillows to level your head to reduce swelling. Sutures will be removed at your follow-up appointment in about a week. You can apply make-up in 10-14 days after treatment.
Long-Lasting Lip Lift Results
You did it! The hard part is in the rearview mirror! Patients can look forward to minimal bruising after surgery. Your new lips will be much more supple and radiant than ever. Results are immediate but healing takes a little time. Most swelling resolves in about 6 months. Patients will be able to enjoy long-lasting to permanent results. Get ready world! It's time for you to showcase those soft and sensual lips for everyone to see.
How Much Does A Lip Lift in Raleigh
The final cost of your lip lift procedure will depend on the extent of your condition. There are several factors to take into account. All of these concerns will be addressed during your consultation. Give us a call so we can sort out these logistics. Take a look at our occasional specials to take advantage of huge savings.
FAQ
Why is my procedure referred to as a bullhorn lift?
It is because this technique uses the crease found in the base nose. The incisions follow the curvature of the base of the nostrils to remove a piece of skin that looks like the horns of a cow. Once the remaining skin is lifted to cover up the missing area, any scarring is concealed in the natural curves of the nose.
References