PDO Threading
Offered at our convenient location in Raleigh, NC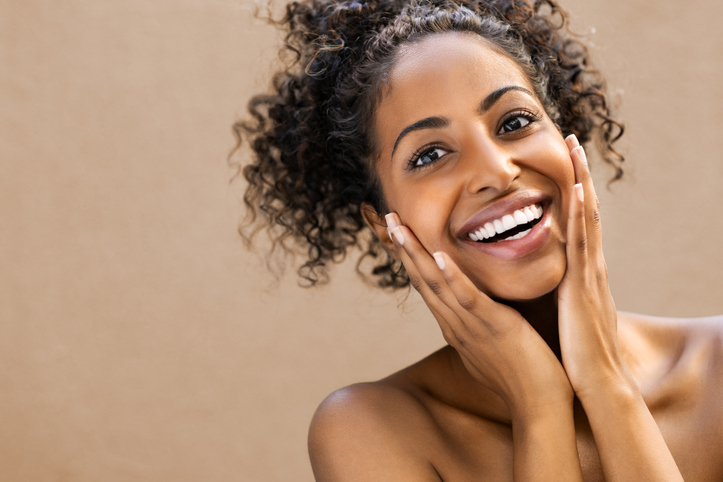 PDO threading is a minimally invasive procedure that treats mild to moderate skin laxity in the face. PDO threading, also called thread lifts, are U.S. Food and Drug Administration (FDA) approved to offer a safe and efficient alternative to the traditional facelift.
Rejuvenate Your Face Without Surgery
You might notice your face doesn't appear as full or radiant as it did in your 20s and early 30s. Your skin might have begun to sag a little. Your cheeks might not appear as full as they once did. Just by living life, our face gradually loses the volume and the tautness of youth. Collagen and elastin production, which support our skin, grows weaker which causes a loss of volume, skin texture changes, and sagging skin. We can't prevent aging. But we can employ our knowledge and technical advances to age elegantly.
Keep up to date with the latest cosmetic surgery information in North Carolina by following our blog.
In about 30 minutes, PDO threading can provide a lift to your cheeks, brows, neck, lower face, jowls, and more. Dr. Amber Allen, of Allen Aesthetic Surgery, offers PDO threading as a great solution for sagging skin, skin textural changes, and fine facial lines. As a presenter and instructor at the American Academy of Cosmetic Surgery, Dr. Allen calls on her expertise to offer you the safest and most effective anti-aging remedies. Begin a conversation with Dr. Allen by calling (919) 676-5052. If you prefer to ask questions from the comfort of your home, Allen Aesthetic Surgery may also be able to offer virtual consultations. However, being able to assess your skin and appearance in person will allow best possible recommendations.
About PDO Threading in North Carolina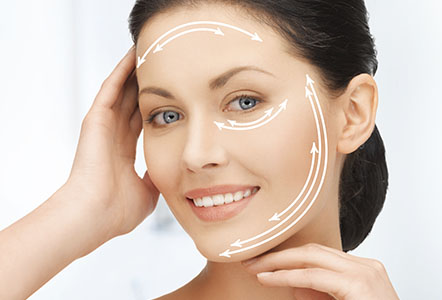 Our skin, especially in our face, shows the effects of simply living life. Just as our new car's paint job will fade, chip and weaken the more road trips we enjoy, so too does our facial skin show signs of wear as we live longer. Sun exposure can affect our skin in multiple ways with visible sunlight, infrared light, and ultraviolet rays all taking their toll. Smoking, air pollution, and time itself also contribute to our facial infrastructure becoming weaker as we age. [1] PDO threading helps remodel the underlying facial tissue. Tissue remodeling works to restore a youthful appearance.
What Is PDO Threading?
Collagen is a crucial compound that contributes to the scaffolding of our facial infrastructure. Collagen production decreases as we age. Loss of collagen contributes to our skin losing volume, sagging, and other undesirable effects. PDO threading seeks to reverse this process. PDO stands for polydioxanone threads, the safest biodegradable threads that exist. Currently, polydioxanone threads are used in cardiac surgery, the most sensitive type of surgery. Sometimes called PDS threads, these threads initiate collagen synthesis in the face. They essentially super-charge our skin with a direct influx of Type I collagen, the most effective type of collagen for restoring a youthful appearance.[2]
PDO threading triggers a natural response from our body that results in a 'lift' to the face and re-tightening of the skin. The PDO threads supply a new support structure of the face by providing a guideline to stimulate new collagen production.[3]
Benefits
Gradual improvement of skin tone and texture
Gradual improvement of skin elasticity
Gradual improvement of facial contouring
Subtle lift of the facial features
Triggers a response to induce collagen production
Biodegradable
Natural results
Candidates
Ideal candidates for PDO threading should be at a stable body weight with a healthy body mass index (BMI). Usually, PDO threading is perfect for patients in their late 30s to mid-50s who experience mild to moderate skin laxity. Severe skin laxity will require traditional facelift surgery. We recommend postponing PDO threading for overweight patients until they have achieved a healthy BMI. Medical conditions such as high blood pressure, Type II diabetes, and cardiovascular conditions may disqualify a patient from PDO threading.
PDO Threading Can Treat
Neck
Eyebrows
Cheeks
Jowls
Lower face
Nasolabial folds ("laugh lines")
Nasojugal folds (lines around the nose bridge)
Duchenne markers ("crow's feet")
Oral commissure lines ("marionette lines")
Crepey skin under the chin
Under eye area
Your Private Consultation With Dr. Amber Allen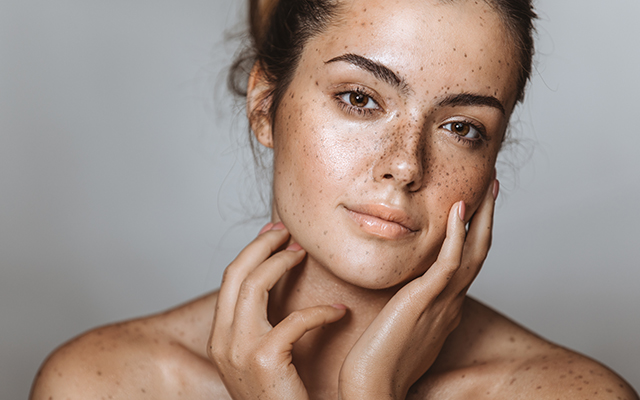 As minimally invasive, anti-aging procedures grow in popularity, more patients ask about procedures such as PDO threading as an alternative to surgery. If you're considering PDO threading, you want to make sure it's performed by a trustworthy specialist. Dr. Allen is double board-certified in general and cosmetic surgery. Dr. Allen loves speaking with new patients. During your initial consultation, she will review your medical history and go over your goals and needs. Make sure to mention any medications you are currently taking or any medical conditions. You can call the office directly at (919) 676-5052 to schedule a consultation today. Begin an open dialogue with Dr. Allen and discover if PDO threading would work for you. The cost of your initial consultation will be applied to the cost of the procedure.
Virtual consultations are available so you can connect with Dr. Allen from wherever you connect to the internet.
Preparation
As a minimally invasive procedure, preparation for PDO threading is easier than preparing for other more intensive procedures. Generally, we advise avoiding alcohol, smoking, certain vitamins, and supplements in the week before surgery. This will help reduce post-procedure swelling and bruising. Dr. Allen will go over your preparation instructions based on your specific habits and situation. Make sure to follow the instructions Allen Aesthetic Surgery provides you.
What Should I Expect with PDO Threading?
The highly customizable nature of PDO threading contributes to how appealing it is. Patients may elect to undergo general anesthesia, local anesthesia, and/or a mild sedative. PDO threads themselves may be straight, twisted, or barbed depending on exactly where they will be used and the primary issues they will address.
Once you are under the appropriate anesthesia, Dr. Allen will insert a needle at the start of the treatment area. A second needle will be installed at the endpoint. The PDO thread is then passed through these two needles into the skin. Once inserted, the threads can be used to recontour the face to achieve the desired results. Once set in place, the excess thread will be cut.
The process lasts anywhere between 15 minutes and one hour depending on specifics of the procedure. Once in place, the body will initiate a selective healing response to the area of the threading that will stimulate collagen production. The body fully absorbs the PDO threads in approximately 4 to 9 months.
Easy Recovery
While PDO threading offers the benefit of low-intensity recovery, several steps should be followed to achieve the optimal results. Don't rub or cleanse vigorously for a week after the procedure. It's recommended to eat soft foods for a week. Compare the recovery from PDO threading to the recovery from a traditional facelift.
PDO Threading vs Facelift Recovery
| PDO Threading | Facelift |
| --- | --- |
| Possibility of using local anesthesia | Must use general anesthesia |
| Can possibly drive home on their own and take care of themself after | 3+ days of full-time caregiver including a ride home after the procedure |
| No downtime from work | 1-3 weeks off work and social activities |
| Will not necessarily need help with childcare | Will need help with childcare |
| No risk of scarring | Chance of scarring |
Results
PDO threading shows demonstrable results for patients that exhibit mild to moderate skin laxity and/or need skin retexturing. Medical research found concrete improvements in the rate of Type I collagen production to the treated sites.
A survey of patient satisfaction showed impressive results. 76.3% of patients rated their results as excellent, 21% rated their results as very good and 2.6% rated results as good.
No patients reported fair or poor levels of satisfaction.[4] You may want another PDO threading treatment after two years. As the thread biodegrades, PDO threads have the advantage of follow up treatments over time that incur no additional risks.
How Much Does PDO Threading Cost in Raleigh NC
Because of the highly customizable nature of PDO threading treatments, we are eager to share our pricing after assessing your specific goals and medical history. During your consultation with Dr. Allen, she can provide you with a reliable set of pricing options for various treatment plans.
FAQ
How long does a PDO thread last?
The results from PDO thread collagen stimulators can last up to two years. The threads themselves usually dissolve around 6 months depending on the specific treatment dynamics. 
Are PDO threads FDA approved? 
Yes, polydioxanone threads are FDA approved for soft tissue augmentation of the face.
Is PDO threading safe?
Yes. Scientific studies have found PDO threading to be a very safe treatment for mild to moderate skin laxity in the face.[5]
References