Breast Augmentation
Offered at our convenient location in Raleigh, NC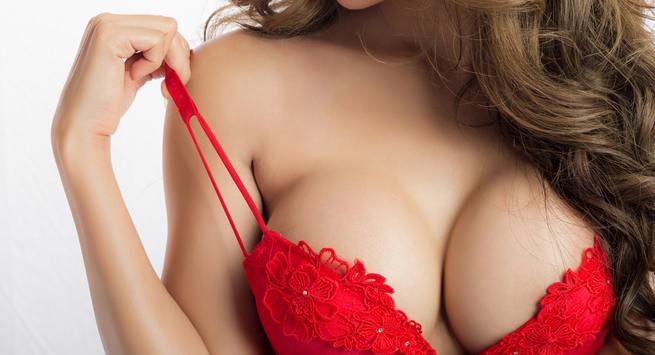 The decision to have your breasts enhanced, made fuller, or augmented in any way is a personal matter that each woman makes for reasons that are meaningful to her.
Some women experience sagging after giving birth or nursing, while others become unhappy with the appearance of their breasts after losing or gaining significant amounts of weight. Women who have had mastectomies may want to enjoy the natural look they had prior to surgery, and yet others simply want bigger breasts that look perkier and make them feel better about their appearance.
No matter your reasons for changing the shape and look of your breasts, Allen Aesthetic Surgery in Raleigh, North Carolina is here to help. Contact us at (919) 676-5052 and schedule a private, personal, and in-depth consultation with Dr. Amber Allen to learn more.  
Before and After Photos
The Breast Augmentation Procedure
Breast augmentation, technically known as augmentation mammoplasty, is a surgical procedure to enhance the size and shape of a woman's breasts. Breast augmentation provides a number of benefits, described below.
The Benefits of Breast Augmentation
To enhance the body contour of a woman who, for personal reasons, feels her breast size is too small.
To restore breast volume lost due to weight loss or following pregnancy.
To achieve better symmetry when breasts are moderately disproportionate in size and shape.
To improve the shape of breasts that are sagging or have lost firmness, often used with a Breast Lift procedure.
To provide the foundation of a breast contour when a breast has been removed or altered by surgery to treat breast cancer.
To improve or create the appearance of a breast that is missing or altered due to trauma, heredity, or congenital abnormalities.
By inserting the implants, Dr. Allen is able to easily increase a woman's bustline by one or more cup sizes. If you're considering breast augmentation in Raleigh, NC, you should understand when the procedure can help, how it's performed, and what results you can expect.[1] 
Keep up with the latest information on all of Dr. Allen's surgical and non-surgical procedures by reading our blog.
With breast augmentation, an in-person consultation is the best way to learn about the transformative results you can achieve. The dedicated and knowledgeable Allen Aesthetic Surgery staff are happy to answer all of your questions. 
Breast Augmentation Candidates
Adult women of any age can benefit greatly from the enhancement that breast implants provide. It is usually recommended, however, that a woman's breasts are fully developed prior to placement of breast implants. Saline implants are FDA-approved for augmentation in women 18 years of age and older. Silicone implants are FDA-approved for augmentation in women age 22 and older. Saline or silicone implants may be recommended at a younger age if used for reconstruction purposes. The best candidates for breast augmentation are women who are looking for improvement—not perfection—with their figure. If you're physically healthy and realistic in your expectations, you may be a good candidate.
Popular Types of Implants
There are many different types of breast implants on the market today, all of which require the Federal Drug Administration's (FDA) approval. The two most commonly used materials in breast augmentation procedures are saline and silicone. While silicone implants contain a gel that gives your breasts a more natural look and feel, they also come with a slightly greater risk for complications than saline implants.
Dr. Allen will gladly discuss the pros and cons of each implant type during your in-depth consultation. We outline some of those differences in detail below.
Saline Implants
Dr. Allen places the saline implants inside the breast pocket while the implants are still empty. Then, she infuses them with saltwater. Once they have been secured in place, they can be filled to a predetermined size. All types of implants run the risk of leakage. If saline implants rupture, however, the saline solution is harmlessly absorbed by the body. Additional surgery is required to remove the implant itself.
Silicone Implants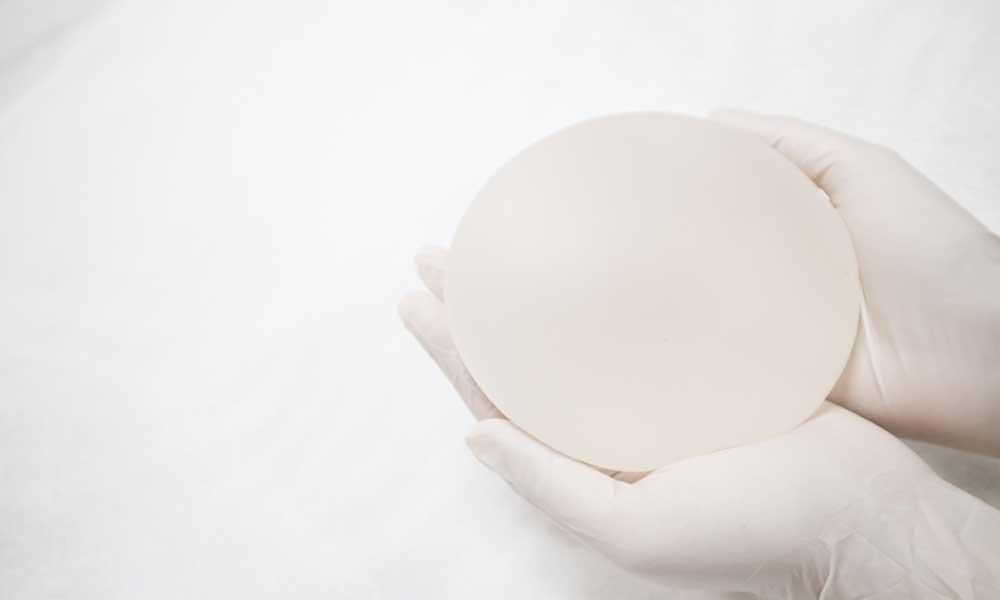 Silicone implants are filled with a gel that is of a similar consistency to natural adipose tissue. They allow women a more natural look and feel than their saline counterparts. If a silicone gel-filled implant leaks or breaks, the elastic silicone gel usually remains within the implant shell, but it can escape into the breast implant pocket. A leaking implant filled with silicone gel will more likely resist deflation and may not be noticeable except through imaging techniques such as an MRI. For this reason, a woman with silicone breast implants is advised to visit Dr. Allen regularly to assess that her implants are functioning well.
Fat Transfer Technique
Forgoing the implant issue altogether, a breast augmentation can also be completed by autologous fat transfer. "Autologous" means that Dr. Allen will remove your own fat from unwanted areas, via Liposuction. Possible harvest areas often include the thighs, abdomen, back, arms, love handles, or buttocks. The fat is then purified and grafted to your breasts for an enhanced aesthetic effect. The technique has the added benefit of potentially improving your entire figure, not just your bustline. An Analogous fat transfer breast augmentation is for women seeking only modest chest enhancement.[2]
Additional Breast Implant Features
While the results of a breast augmentation procedure are usually discussed in terms of cup size, the breast implants themselves are actually measured in cubic centimeters (cc), based on the volume of the saline or silicone filler. Breast implants vary both by filler and in size, but there are some additional features to consider:
Implant Shape
the implant may have a round profile or one that is anatomic (teardrop or tapered shape). While both shapes can be achieved with silicone or saline, round implants tend to add fullness to both the lower and upper parts of the breast and surrounding tissue. Teardrop implants closely mimic the shape of a natural or anatomical breast, offering less height at the top and more volume at the bottom.
Consultation with Dr. Allen, Top-Ranked Cosmetic Surgeon
In your personal meeting at Allen Aesthetic Surgery, you will learn all about breast augmentation and the many options available to you. This treatment is highly customizable because we recognize that each patient that enters our office has a unique body and specific aesthetic goal.
We want to provide a safe and healthy experience for you.
We will take measurements and photographs of your chest so that the surgery can be plotted in detail. We will need to learn about your current medications, past procedures, allergies, and general health.
Preparation for Your Breast Augmentation Procedure
There are a few steps you can take to ensure you have a positive procedure and recovery. Before your surgery, pick up prescriptions and some easy-to-prepare meals. Ask a friend or family member to drop you off and pick you up from the surgery. You may also want to request their assistance during your initial recovery. Having someone around can help you feel more comfortable and at ease. You will be on pain medications for a few days and may need someone to help drive you around.
For your best results, follow Dr. Allen's personalized instructions.
Twelve hours before your surgery, you will need to fast from everything except water. Get a good night's sleep. The morning of your appointment, wear comfortable clothing that buttons or zips. You will want clothes that can be easily removed. Arrive a few minutes early so you can sign-in and relax for a few minutes.
What Happens in a Breast Augmentation Surgical Procedure?
The method of inserting and positioning your implant will depend on your anatomy and Dr. Allen's recommendations. The doctor can make an incision in the crease where the breast meets the chest, around the areola (the dark skin surrounding the nipple) or in the armpit. In addition, Allen Aesthetic Surgery's medical staff may place a saline implant through an incision at the navel. We will make every effort to assure that the incision is placed so resulting scars will be as inconspicuous as possible.
After surgery, breasts appear fuller and more natural in tone and contour. Scars will fade with time.
Working through the incision, the surgeon will lift your breast tissue and skin to create a pocket. We place the pocket either directly behind the breast tissue (submammary or subglandular placement) or beneath the pectoral muscle (submuscular placement).[3] 
You'll want to discuss these alternatives with your doctor before surgery. Once the implant is positioned within the pocket, the doctor will close the incisions. A gauze bandage may be applied over your breasts to help with healing. The surgery usually takes one to two hours to complete.
Recovery After Breast Augmentation
When you leave the surgery room, your breasts will be swollen and sensitive. Follow Dr. Allen's prescription regimen to control any discomfort. Your breasts will be bandaged and a compression garment will help to hold them in their new position. The doctor will likely place drains (thin hollow tubes) in the incisions to help remove excess fluids. These drains will be removed a few days after your surgery in a follow-up appointment.
You will need to avoid lifting or strenuous activity for about six weeks. Many patients take anywhere between one to two weeks off from work.
If you have any questions or concerns during your recovery, please call our office so we can assist you.
Breast Augmentation Results
You will immediately notice that your breasts have become larger. They will take on their new, natural contour as the swelling decreases and they adjust to their new size and position. These results will be long-lasting, particularly if you maintain a healthy lifestyle.
Enhance Your Life at Allen Aesthetic Surgery in Raleigh, NC
The new you awaits and Dr. Amber Allen wants to help get you there. Allen Aesthetic Surgery proudly serves the cosmetic needs of Raleigh, North Carolina. We know there is a lot of choice in the cosmetic surgery space. That's why we go out of our way to deliver a high level of expertise. We care for you like you're family!
Call (919) 676-5052 to schedule an in-depth consultation with Dr. Allen and learn more about our full suite of surgical and non-surgical cosmetic services.
References
Diaz, J. F. (2017). Review of 494 Consecutive Breast Augmentation Patients. Plastic and Reconstructive Surgery – Global Open, 5(10).
Simonacci, F., Bertozzi, N., Grieco, M. P., Grignaffini, E., & Raposio, E. (2017). Procedure, applications, and outcomes of autologous fat grafting. Annals of Medicine and Surgery, 20, 49–60.
Strasser, E. (2006). Results of subglandular versus subpectoral augmentation over time: One surgeons observations. Aesthetic Surgery Journal, 26(1), 45–50.