Breast Implant Removal & Refresh
Offered at our convenient location in Raleigh, NC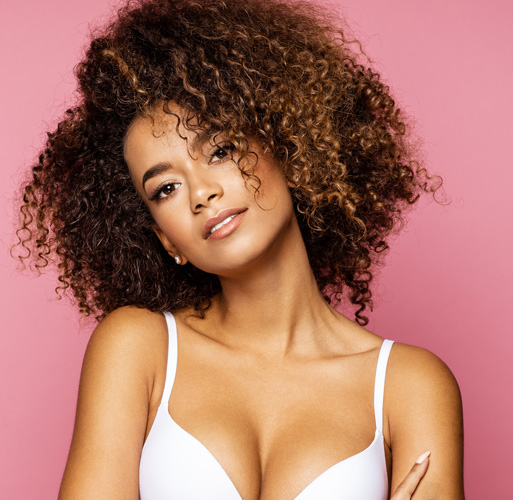 A breast implant removal is a surgical procedure that removes the breast implant from the breast pocket. A breast implant refresh is the removal of old breast implants and replacement with new ones. Remember how excited you were about your breast augmentation? Like many women, the future of your implants may not have been at the forefront of your mind as you were going into surgery. 
For better or worse, breast implants are not lifetime devices. Some women change their minds about their implants, and others choose to switch their implants to a different size or shape. Other women decide that the next chapter of their lives just doesn't need to be augmented, and have their implants removed.
If you are looking to have your breast implants removed or replaced, Dr. Amber Allen is here to help. She's made it her mission to deliver beautiful results to her patients in Raleigh and beyond. To learn more about what your options are for your new look, contact her office at (919) 676-5052.
Benefits
Breast Implant Removal 
No need for maintenance surgeries
More accurate mammogram readings
Natural-looking silhouette
Increased ability to engage in a more physical lifestyle
Breast Implant Refresh 
Ability to change size of implants
Opportunity to select a new shape
Advanced technology and design of modern implants
Lessens the risk of complications from older implants
The decision to have your implants removed is a very personal choice. Women looking to undergo breast implant removal or an implant refresh are generally healthy individuals who may or may not be experiencing complications with their implants. Many patients considering breast implant removal or refresh may be experiencing pain or discomfort in their chest, neck, shoulders, or back. Other patients see a significant change in weight and their breasts no longer suit their body. They may be managing a breast implant rupture or they just may have a personal desire to increase or decrease their breast size.
Why Should I Have My Breast Implants Removed or Replaced?
You may have been elated with your implants, but now want something a little different. Or perhaps you're experiencing complications. A removal or refresh is your chance to make your breasts work for you.
You Are Experiencing Dissatisfaction?
Maybe you'd like to change the size of your breasts, or no longer enjoy having breast implants. Maybe you are simply unhappy with the rippling effect that your current implants are causing. If you're experiencing complications such as a rupture, capsular contracture, or health concerns, there's no better reason to see Dr. Allen. Whatever your reason, it's your body! Breast implant removal or replacement could be an excellent solution.
Your Implants Have Reached Advanced Age
As breast implants age in the body, they may decline in integrity and pose a greater risk for complications. Today's advances in breast implant technology have improved the quality and life expectancy of breast implants. This is your chance to upgrade!
Are You Experiencing Capsular Contracture or Discomfort?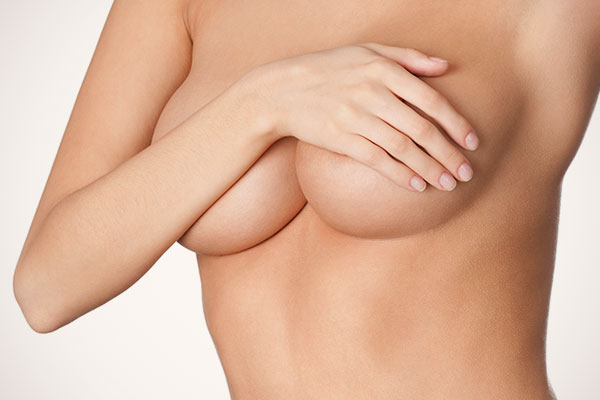 The capsule is the naturally occurring scar tissue that forms around the breast implant. Capsular contracture is the condition where the capsule becomes hardened and tightens (contracts) around the breast implant. This reaction of the scar tissue can cause pain and discomfort, and cause the breast to appear distorted. (1) If the capsule is significantly thickened or hard, Breast implant removal or refresh surgery is the only way to address this complication. 
Other causes of discomfort may not become apparent until well after your breast augmentation. The weight of large breast implants can cause pain in your back, neck, and shoulders. A smaller implant or explant surgery can help you take a load off.
Your Breast Implants are Leaking or Have Deflated (Breast Implant Rupture)
When your breast implants rupture, the filling of the implant may leak into the breast pocket. Ruptures in saline-filled breast implants will be noticeable almost immediately. Fortunately, the saltwater solution (saline) is readily absorbed by the body with no adverse effects. However, this leaves the affected breast looking deflated and asymmetrical with the unaffected breast.
Silicone-gel implants may experience what is called a "silent rupture." In these cases, the gel inside the implant shell will slowly leak into the breast pocket. Because of the cohesive nature of the silicone gel, the breast may keep its shape, allowing for this type of rupture to go unnoticed for some time.
Breast Implant Illness (BII)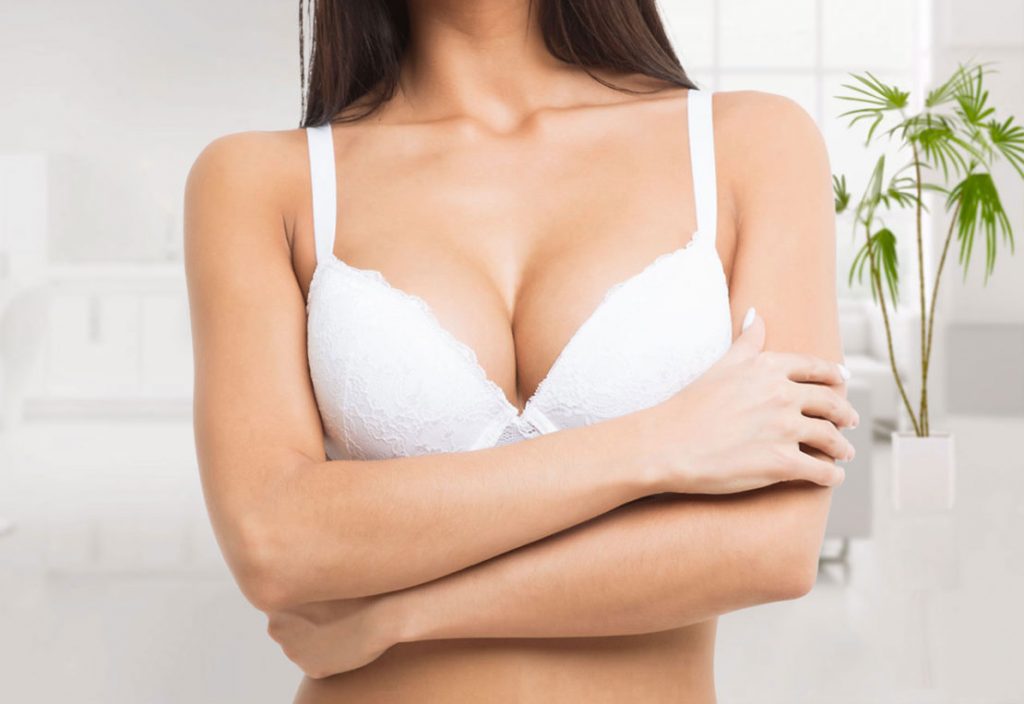 Breast implants are FDA-approved medical devices. This means they are safe and effective for their intended use. However, after undergoing breast augmentation, many women report experiencing physical symptoms. For some, the symptoms do not appear until many years after the primary breast augmentation surgery. Breast Implant Illness is not a scientifically proven disease, but it is a syndrome that women attribute to their breast implants. Those reporting Breast Implant Illness experience a variety of symptoms including depression, anxiety, fatigue, rash, and hormonal and glandular concerns.
Research conducted on breast implants has not found any direct correlation between breast implants and any systemic illness. (2) 
However, if you believe your breast implants are making you sick, Dr. Allen can help.
A specialized breast implant removal procedure called an en bloc capsulectomy, is recommended for those patients exhibiting symptoms they feel are being caused or exacerbated by their breast implants. An en bloc capsulectomy is a procedure in which the breast implant and the surrounding scar tissue (capsule) are removed in one piece. The breast implant remains securely within the capsule during explantation and reduces the chance of the contents of the capsule or implant contaminating the breast tissue. If you have capsular contracture or a ruptured implant, a capsulectomy will be performed.
Dr. Allen will provide a thorough examination, a customized treatment plan for implant removal, and/or referrals for appropriate medical care.
A Natural Alternative
If you still want breast volume but would rather not commit to another round of implants, a fat transfer, or autologous breast augmentation may be an excellent alternative. Dr. Allen uses liposuction to remove unwanted fat from areas like your abdomen, flanks, and back. This fat will be purified and reinjected into your breasts. It's a win-win! This is a fantastic way to avoid the deflated effect of missing implants, and give your curves a boost.
Personal Consultation
During a consultation with Dr. Allen, you will have the opportunity to share your concerns and goals for breast implant removal or refresh surgery. Dr. Allen will perform an examination and review your medical and health history. 
To learn more about the services that Allen Aesthetic Surgery offers, follow our blog.
Once she has a holistic picture of what you would like to achieve and what you have experienced, she'll create a treatment plan tailored to your needs. If you've chosen to replace your breast implants, Dr. Allen will help you explore your options. Together, you'll discuss the details of your procedure, and what to expect after your breast surgery. You'll also be able to get an estimate for the cost of your procedure, which will be determined by the unique factors of your breast implants.
If you're ready to start discussing your new chest, contact Allen Aesthetics to schedule a consultation in Raleigh.
Procedure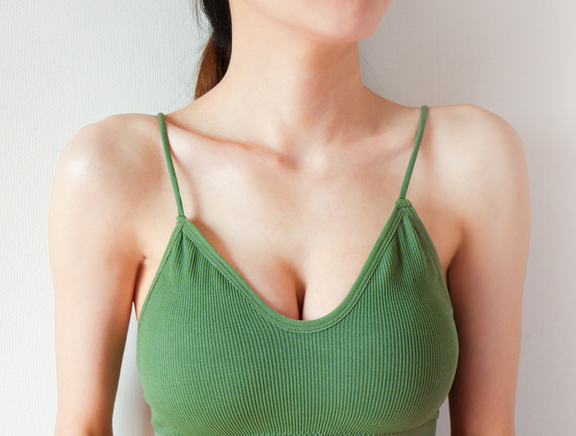 When you arrive for your breast surgery, you and Dr. Allen will review the details of your procedure. She will mark your breasts to identify the anatomical landmarks and incision sites, which are usually based on existing scars from your breast augmentation surgery. This will help to minimize visual scarring post-operatively and give you a better idea of what your procedure will entail.
Once you are ready for surgery, you will be administered the appropriate anesthesia to keep you comfortable during the procedure. From there, Dr. Allen will follow her markings and create the necessary incisions. Your implants will be removed, based on your specific procedure plan. Once the implants are removed and/or replaced, she will ensure your breasts are symmetrical, and the incisions will be carefully closed. 
Recovery
Many patients report that recovery from explant or breast implant refresh surgery is similar to their breast augmentation recovery period. You can expect some swelling and tenderness after surgery, but it will gradually subside in the first few weeks post-op. You may be able to return to work and minimal physical activity after about a week. More strenuous activities can be resumed after week 6. You will attend scheduled follow-up appointments to monitor your healing and progress after breast implant removal or replacement.
FAQ
What's involved in a breast implant removal?
Breast implant removal, also called explant surgery, is a surgical procedure in which current breast implants are removed from the breast pocket and are not replaced. Incisions can usually be made over the scars from the initial augmentation surgery to avoid additional scarring. The implant is removed, and depending on the condition of the patient and the implant, additional tissue may also be removed.
References
American Society of Plastic Surgeons. (2020). Breast Implant Removal: Implant Removal. Retrieved from https://www.plasticsurgery.org/cosmetic-procedures/breast-implant-removal
Tang, Sherry Y. Q. B.S.; Israel, Jacqueline S. M.D.; Afifi, Ahmed M. M.D. Breast Implant Illness: Symptoms, Patient Concerns, and the Power of Social Media, Plastic and Reconstructive Surgery: November 2017 – Volume 140 – Issue 5 – p 765e-766e doi: 10.1097/PRS.0000000000003785
Swanson, Eric MD Evaluating the Necessity of Capsulectomy in Cases of Textured Breast Implant Replacement, Annals of Plastic Surgery: December 2020 – Volume 85 – Issue 6 – p 691-698 doi: 10.1097/SAP.0000000000002301