Restylane
Offered at our convenient location in Raleigh, NC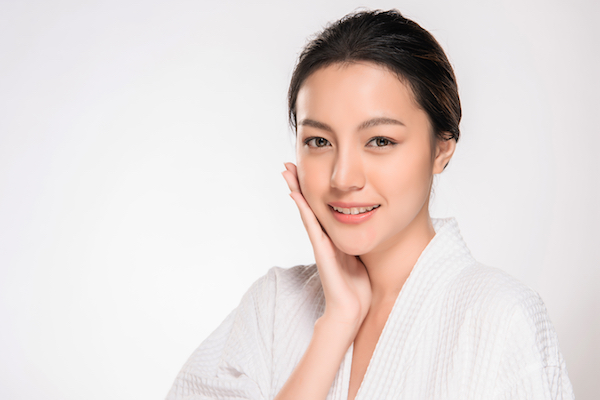 Restylane is a comprehensive line of minimally invasive injectables that plumps the face and hands. It provides natural-looking results that last, giving you firmer, smoother skin with dramatically diminished signs of aging.
About Restylane
Are deflated lips, wrinkles, and sunken cheeks making you feel less than stellar? As we age, our skin loses its suppleness despite how youthful we may feel on the inside. Turning back the hands of time by plumping the hollows of your face and hands can be a quick and easy process! Even better, making subtle changes can redefine the way you view yourself.
Restylane is an FDA-approved brand of injectable dermal fillers that address signs of aging in the face and hands. Restylane utilizes the power of hyaluronic acid to plump and firm the skin.[1] Hyaluronic acid is a substance that is naturally found in the body. It helps to retain water and is responsible for keeping skin moist. 
Restylane has five different formulations to address various concerns. Lines on and around the lips, lost volume in the cheeks and hands, moderate to severe wrinkles in the face, and laugh lines can all be minimized using Restylane products.
Dr. Amber L. Allen loves building relationships with each and every patient that walks through the doors at Allen Aesthetic Surgery. If you are considering injectable treatment that keeps you looking your best, contact us today to schedule a consultation.
Restylane Benefits
There are many benefits to undergoing injectable treatments. Restylane is able to rejuvenate your appearance and restore your confidence.
Benefits of Restylane Injections
Fuller lips
Smoothed skin
Fewer wrinkles
Plumped cheeks
Customized approach
Quick, minimally-invasive treatment
No downtime
Long-lasting, natural-looking results
FDA-approved
To realize the benefits of Restylane for yourself, contact Allen Aesthetic Surgery today to schedule a private consultation!
Candidates
Ideal candidates for dermal filler treatments with Restylane are adults who are experiencing subtle to apparent signs of aging on their faces and hands. They may also experience thin lips and/or undefined cheeks or chin. Patients who opt for Restylane treatment desire improvement in their appearance without the time-commitment and drastic alterations brought on by surgery. Candidates are realistic and optimistic about what Restylane can do for them and their appearance.
Your Confidential Consultation
During a private consultation with Dr. Allen and her team of medical professionals, you will be able to discuss your aesthetic goals and expectations for your anti-aging treatments with Restylane. This will be your opportunity to ask all of your questions pertaining to dermal fillers and our other non-surgical services. 
We will inquire about your health and medical history and examine your skin. After a thorough assessment, Dr. Allen will determine your candidacy for Restylane injections. She will share informative and educational information about injectables and create a tailored treatment plan specific to you and your needs. If you are not a candidate for Restylane, Dr. Allen and her staff will offer alternative treatments to help you achieve your best look. To get some perspective on how Dr. Allen approaches dermal fillers and our many other treatments by reading our blog!
Preparation
Because Restylane injections are quick and minimally invasive, it is quite possible that you can receive your injections right away! If you are in good health and Dr. Allen determines that you are ready for injections, then there is no preparation needed.[2] On the other hand, if the surface of your skin in the proposed treatment area is exhibiting any signs of damage or blemishes, you may need to wait until the skin has healed before receiving Restylane injections. Also, you may need to stop taking blood-thinning medications for some time prior to your treatment. These medications may cause significant bruising after injection, so it is best to avoid them before your appointment.
Procedure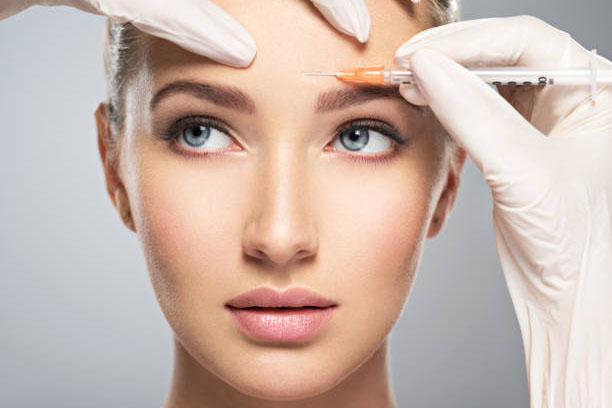 On the day of your injections, we will follow your customized treatment plan in order to address each of your concerns. Dr. Allen or a member of her team will cleanse your skin and mark the treatment area(s) with a specialized marker to highlight injection points and areas of focus. From there, she will apply a topical numbing cream to your skin to help keep you comfortable throughout the procedure.
We will carefully inject Restylane into the treatment site with an ultrafine needle to fill hollow areas and smooth out wrinkles. After each injection, we will gently massage the skin to help the filler settle into its ideal location.[3] The skin will be cleansed once again and you will be able to return to your plans for the day!
Restylane KYSSE
Restylane Kysse is the newest of the Restylane products made specifically for the lips and is made with XPresHAn technology which allows for more movement with longer lasting results. Most patients receive natural looking results while enhancing lip color as well. Restylane Kysse provides fullness with natural movement allowing patients softer results for a more Kysse-able lips. In fact, 98% of patients treated with Restylane Kysse were satisfied with the feel of their lips. 96% of patients still reported fullness after 8 weeks. Most patients find Restylane Kysse results longer-lasting than comparable lip fillers.
Restylane Lyft
The Restylane Lyft formula is FDA-approved to treat the loss of volume in the cheeks, midface and the back of the hands. It also includes lidocaine to minimize discomfort. Restylane Lyft may last up to six months when indicated for wrinkles and folds in the face and volume loss in the hands. You can extend the benefits of Restylane even further when used to plump the cheeks. Your results may endure for up to twelve months!
Restylane and Restylane-L
Restylane is a nonanimal-based hyaluronic acid gel that is used to treat marionette lines and nasolabial folds. Restylane differs from Restylane-L in that Restylane-L includes lidocaine to help with maintaining comfort during and after injection. Restylane-L may be used to treat moderate to severe nasolabial folds and marionette lines and to volumize your lips. Restylane may generally last for six months. However, if you follow up with treatment within nine months of your initial injection, Restylane results may last up to 18 months!
Restylane Refyne
Restylane Refyne utilizes XpresHAn Technology and includes lidocaine. It allows the skin to smooth after injection and soften the contours of the face. Restylane Refyne is used to address the smile lines that run from the nose to the corners of the mouth. Restylane Refyne may last up to twelve months.
Restylane Defyne
Restylane Defyne treats deep laugh lines using XpresHAn Technology and lidocaine. It softens the nasolabial folds and allows for natural expression. Restylane Defyne may last up to twelve months.
Recovery
Immediately after your Restylane treatment, you may gently apply cool compresses to the treatment area to minimize any discomfort. You may experience some redness at the treatment site. You will need to avoid medications that will increase bleeding and bruising. Also, you will need to avoid direct sunlight, heat, heavy lifting, and strenuous exercise for 24 hours following injection.
Restylane Results
The results from your Restylane treatment are long-lasting! You can expect your face and hands to be more voluminous following Restylane injections. Your face will be revitalized, giving you a youthful glow. Also, the back of your hands will be plumped, erasing signs of aging. You will feel more confident in your appearance.
If you desire to show the world how amazing you feel on the inside, Restylane dermal injections may be right for you. Contact Allen Aesthetic Surgery to schedule your one-on-one consultation today!
How Much Do Restylane Injections Cost?
Restylane is a highly customized treatment to combat your signs of aging. There are a number of various factors to consider when it comes to Restylane treatment. The only way to receive an accurate quote is to attend a private consultation with Dr. Allen. If you have questions about payment options for your dermal filler treatment, call Allen Aesthetic Surgery at (919) 676-5052 to speak with one of our helpful staff members.
FAQ
Are Restylane injections safe?
Restylane is an FDA-approved hyaluronic acid-based dermal filler. The treatment's approval demonstrates it is not only safe, but also effective at addressing fine lines, wrinkles and loss of volume in the face and hands. 
How long do Restylane injections last?
Restylane is a temporary dermal filler used to enhance volume and smooth wrinkles in the hands and face. Restylane treatment may last anywhere from four to six months, depending on the formula used and the area treated. At this time, you may consider additional injections in order to maintain your look.
References
Eleni Papakonstantinou, Michael Roth & George Karakiulakis (2012) Hyaluronic acid: A key molecule in skin aging. Dermato-Endocrinology. 4:3, 253-258, DOI: 10.4161/derm.21923
Solish, N., Bertucci, V., Percec, I., Wagner, T., Nogueira, A., & Mashburn, J. (2019). Dynamics of hyaluronic acid fillers formulated to maintain natural facial expression. Journal of Cosmetic Dermatology, 18(3), 738-746. doi:10.1111/jocd.12961
Gold M. H. (2007). Use of hyaluronic acid fillers for the treatment of the aging face. Clinical interventions in aging, 2(3), 369–376. https://doi.org/10.2147/cia.s1244