Hand Rejuvenation
Offered at our convenient location in Raleigh, NC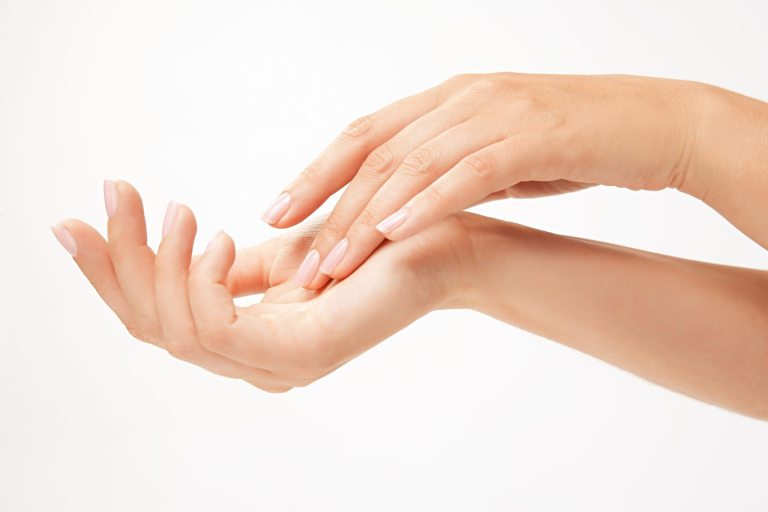 Hand rejuvenation is a treatment meant to restore volume in the hands with the use of CO2 laser treatments, fillers, and revitalizing topical creams. Our hands are highly visible, and can quickly reveal our age.
As we age, the back of our hands lose volume and may appear bony and frail. Tendons and veins become more visible. Changes to the skin may be noticed such as brown spots, wrinkles, and skin dehydration. We often think about revamping the rest of the body, why not our hands? They're our most helpful appendages. At Allen Aesthetic Surgery, we offer a non-surgical, minimally invasive rejuvenation experience that will add a youthful appearance. If you have a desire to turn back the clock, then this is your ticket! Contact us for a friendly consultation or call us at (919) 676-5052.
Learn More About the Hand Rejuvenation
During the aging process, the surface and the underlying layers of the skin begin to thin. Signs of aging in the hand usually happen in the intermetacarpal area, or at the back of the hand, just between the knuckles and the wrist. Fat and collagen underneath the skin break down as time goes by, revealing bones, tendons, and bulging veins. At the same time, the skin's surface will start to show sunspots, keratoses, rough patches, and sagging skin. Thankfully there are ways to rectify this. The advancement of cosmetics has advanced revolutionary ways to usher in soft, supple skin. The power of creams, CO2 lasers, and filler injectables can produce results that give your hands a vibrant, fuller, and younger look. Here are three methods we offer: [1]
Laser Hand Rejuvenation
A CO2 laser treatment is used to treat the back of the hand, resurface the skin, and restore skin to its former younger self. This procedure activates the production of collagen that will restore a lush, supple look to your hands. It can also be used to treat the melanin on your skin or the pigment that causes the appearance of sun and age spots.
Injectables and Fillers
Injectables are good for small areas that only require minimal treatment. Juvederm, Radiesse, and Restylane may be used to restore hollow areas with needed filler to give yours a needed boost. The results have the potential to last for about a year or longer.
Topical Hand Rejuvenation
Products such as Retin-A work to ramp up collagen to firm up the skin. Other prescriptions like Lumixyl can address concerns of sun and age spots by blocking melanin through the use of hydroquinone, a depigmentation agent.
Benefits
Raise your hand if you're looking to restore volume and improve the texture of the skin! Patients love how the rejuvenating experience adds dimension and a lively, more even skin tone to the hand. Other added benefits include: [2]
Improve discoloration because of sun or age spots
Decreases wrinkles in the hands
Renews skin texture, tone, and color
Boosts self-confidence
Produces smooth, youthful-looking skin
Hydrates skin
Plumps thin skin
Ideal Candidates
Ideal candidates who are looking for a non-invasive way to improve their hands' appearance are more than welcome to seek treatment. Those who find the appearance of their hand embarrassing because of the crepey skin, blemishes, and prominent veins and bones can look forward to turning back the clock. Only a few things are required to be approved for Dr. Allen's Hand Rejuvenation treatments:
Have thin skin, age spots, and wrinkles hands
Be in good general health
Should have realistic expectations
Don't let your condition get out of hand! Set some time on the calendar and let's meet up for a friendly consultation at our offices in Raleigh, NC.
Personal Consultation with Dr. Allen
Dr. Amber L. Allen started her foray into medicine by studying fine arts. She was able to use the creative side of the brain to channel her artistic ability. She soon realized that she was able to marry her love of the arts and medical field. Her creative expression, artistic abilities, and a strong eye for detail have led her down a path of devoting countless years to the medical world. So, needless to say, you are in good hands.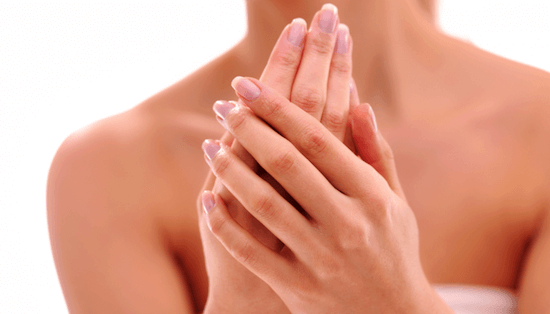 Your consultation will take place in our vibrant, warm offices in Raleigh, NC. Find us on Falls of Neuse Road near Lake Forest Drive. Our staff will show you to your treatment room and will ask a few questions about your health, surgical, and medication history. Then Dr. Allen will be on hand to take your questions and concerns. Once complete, she'll have a plan developed especially for you.
Schedule a cordial consultation with Dr. Allen. You're not a procedure with us, you're an individual – who is taking charge of their life. We look forward to seeing you! In the meantime, have a look at our blog and read highly informational posts about various procedures we offer.
How the Hand Rejuvenation Works
You'll be seated in a comfortable treatment room when you arrive. Depending on your treatment, you may receive the following treatments to rejuvenate your hands.
Laser Hand Rejuvenation
This safe and effective treatment uses fractional Co2 laser therapy to treat your hands. It delivers controlled energy via an intense light beam that penetrates the skin deep into the dermis. [3] It works to signal an increase in collagen production and enhance the integrity of the tissue. As a result, it fills in shallow areas of the hand and removes damaged skin layers.
Injectables and Fillers
Dr. Allen will use either Juvederm, Radiesse, or Restylane to provide filler to your hands. These fillers contain Hyaluronic Acid (HA), a naturally occurring compound found in our bodies. It helps keep our skin nourished and healthy. Fillers will be strategically injected into hollow areas of your hand, reducing the appearance of wrinkles and veins.
Topical Hand Rejuvenation
Retin-A is a topical medicine that may be prescribed to you. It is applied to the back of the hands before you go to bed. You can use a fingertip, gauze pad, or cotton swab to apply the cream. It works at the cellular level of the skin to clear sun and age spots.[4]
Lumixyl may be used in conjunction with Retin-A to treat skin pigmentation. This cream is clinically proven to improve the appearance of unwanted discoloration, age spots, sun spots, and uneven skin tone. Like Retin-A, you will apply this before you go to bed. Spread it gently around the back of your hands with your fingertips.
Recovery & Results
Give your hands a big round of applause! They deserve it! While the recovery process is short, there are a few things you should be noted: [5]
Laser hand rejuvenation: Allow for 1-2 weeks for your skin to fully heal. It may be sensitive during this time. You may put on an ice pack over the treated areas for 15 minutes to reduce swelling. Use as needed after 2-3 days.
Injectable and fillers: Patients may experience slight bruising and redness shortly after treatment. This should go away within a week.
Topical Hand Rejuvenation: After nightly usage, patients can start to see sunspots, and uneven skin tone and wrinkles fade in 2-3 weeks.
Regardless of the treatment method, a hand rejuvenation will certainly revive their appearance. Your hands will look fuller, wrinkles and fine lines will be gone, and bones will be less noticeable. In as little as 2-3 weeks, patients can see visible signs of fuller, softer hands. Results can typically last for about 4 months to 1 year.
Cost
The cost of doing a hand rejuvenation procedure can vary. There are a few details to take into account when determining the price. We will address these concerns at your consultation with Dr. Allen. You are more than welcome to call us beforehand to get an estimate of how much it will cost. 
References