Brazilian Butt Lift
Offered at our convenient location in Raleigh, NC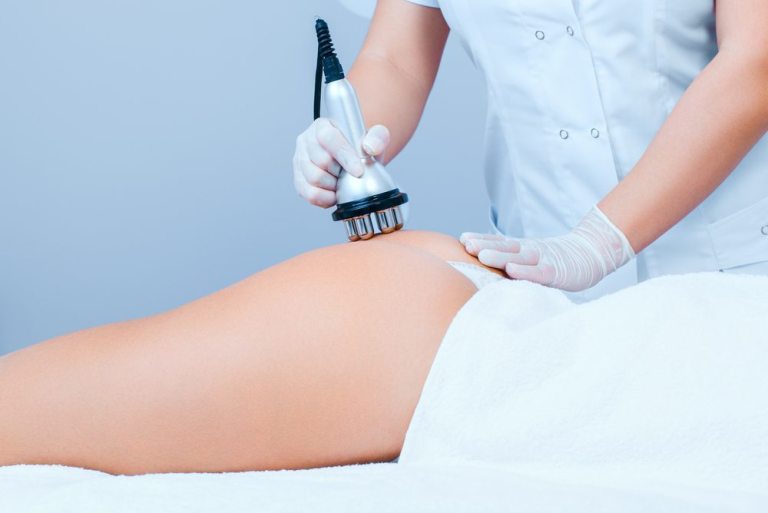 A Brazilian butt lift is a surgical enhancement that increases the size and enhances the projection of the buttocks using stored fat from the patient. It is a highly beneficial procedure that achieves a curvy bottom as seen on top-tier celebrities. To do this, fat is extracted from common areas such as the abdomen or thighs, filtered and cleansed, and reintroduced via injection to the bottom. A BBL allows patients to achieve a highly desirable look for their rear without implants or hundreds of hours at the gym.
At Allen Aesthetic Surgery, Dr. Amber L. Allen and her staff are here to provide you with an aesthetic that will leave a lasting impression. If you wish to alter the shape of your backside, then get in touch with us for an initial consultation at our office in Raleigh, NC. Call (919) 676-5052 today!
About
The buttocks are one of the most important body parts we have as humans. Our gluteus muscles help us sit, move, and stand. It is also a defining feature where seductive dimension and curvature are highly desirable. Over the years, various methods and products have been developed to create a better bottom, but with varying results. There are plumper creams, butt pads, complicated exercises, implants, and so forth. However, only one procedure has emerged that has safely provided patients with authentic, satisfactory results of a curvaceous derriere. That solution is a Brazilian Butt Lift.
Fat transfer for the buttocks, or BBL, has experienced much interest thanks to celebrities and internet personalities in recent years. The procedure has received so much interest that the American Society of Plastic Surgeons (ASPS) reports 21,823 BBL treatments were performed in 2020, only a modest decrease over the year before despite the uncertainty of 2020. [1] A BBL is a simple procedure performed in three simple steps: [2]
Liposuction: Small incisions are made in treatment areas such as the abdomen, flanks, thighs, or arms. Then, a small, slender tube called a cannula is inserted to gently remove the stubborn fat deposits underneath the skin.
Purification: The fat is processed to produce a more concentrated, refined version of fat to inject.
Injection: The newly processed fat is injected into various points on the buttocks using special tubing and cannulas.
Benefits
Patients can take advantage of a BBL's multifaceted treatment. Not only does it provide a striking new look for their bottom, but it also slims down areas they wish to highlight. A Brazilian butt lift procedure offers benefits, including: 
Increased volume and fullness for the buttocks without synthetic implants
Contoured common areas such as the abdomen, thighs, and flanks
Enhanced symmetry for the whole body
Better variety in clothing options
Natural, long-lasting results
Soaring self-esteem and confidence!
Candidates
BBL candidates are looking to add substance to the butt while slimming down areas in the process. A personal consultation will ensure those interested are suitable for this treatment. Prospective patients:
Be in good health and at a stable weight
Have ample fat in to harvest from donor areas
Discontinue smoking several weeks before surgery and until the recovery process ends
Were unable to achieve the desired look with regular dieting and exercise
Understand the kind of benefits that BBL can provide
Your Consultation with Dr. Allen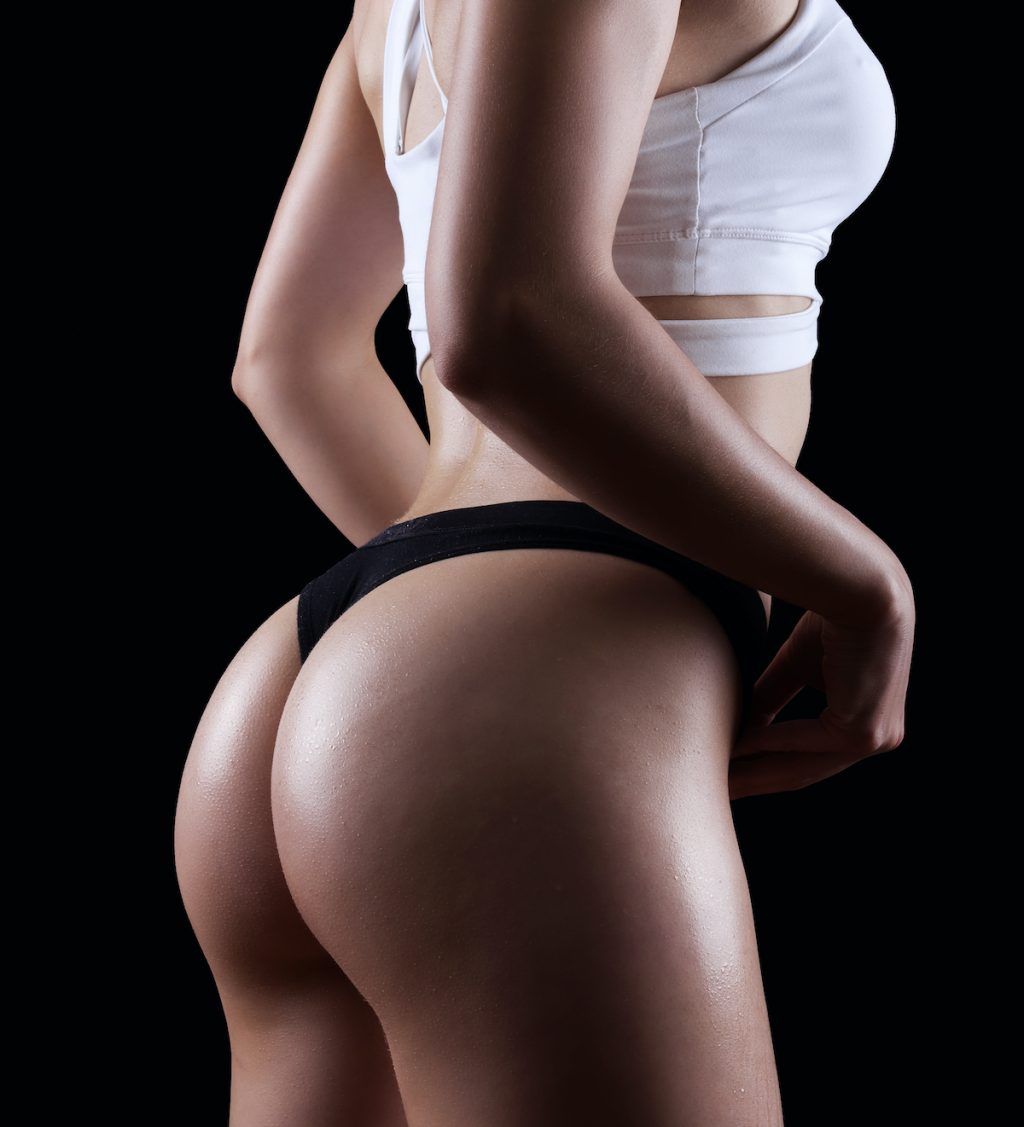 Dr. Amber L. Allen created Allen Aesthetic Surgery to go above and beyond what patients asked for. Her extensive medical training and her discerning eye for great results have led her to develop uplifting outcomes for patients. The rave reviews we've collected over the years say it all. We're simply thrilled to have this kind of effect on people's lives. 
Together, you and Dr. Allen will envision an admiring visual aesthetic at your consultation. She'll first take down your surgical and medical details. Then, she will move on to examining your buttocks and identifying donor areas. Once complete, she will share her medical evaluation. If she feels a BBL fits your aesthetic goals, she will explain the treatment in better detail. Finally, she will describe how a BBL will enrich the look and feel of your bottom.
Schedule your consultation with Dr. Allen to see how you can achieve life-altering results. Contact us at (919) 676-5052 or schedule an appointment online. To get a preview of the type of results you can achieve, follow, like, and tag us on Instagram!
Preparation
Dr. Allen will discuss how to prepare for your surgery at your consultation. You will also receive a list of instructions to complete before coming in. Completing these items will help reduce stress during surgery.
Temporarily stop taking certain anti-inflammatories, aspirin, ibuprofen, and similar medications because they may cause excessive bruising or bleeding.
Hold off on smoking and e-cigarettes until the recovery stage is complete. You need proper blood flow to facilitate healing.
Get a ride home from a loved one or trusted friend once your procedure is complete.
Make a trip to your local pharmacy in advance and pick up the medications ordered for you.
Arrange to take 1-2 weeks off from work to tend to your recovery.
We understand that considering plastic surgery is a big step. We offer guidance and support in our insightful blog posts, where you'll get an insider guide on what to expect.
Procedure
Your BBL treatment is performed inside our state-of-the-art facility as an outpatient procedure. You'll first be administered relaxing anesthesia to maximize your comfort level. Then, Dr. Allen will make a small incision in the donor area(s) to place a small cannula underneath the skin. The tube will liposuction the fat cells away from the areas you wish to slim down. [2] Next, the extracted fat is sent through a centrifuge to separate the fat from unneeded liquids. Finally, the newly purified fat is prepared and injected subdermally at various points in the buttocks. [2] After your incisions are closed with dissolvable stitches and placed with a compression garment or binder, you are free to go home. 
Recovery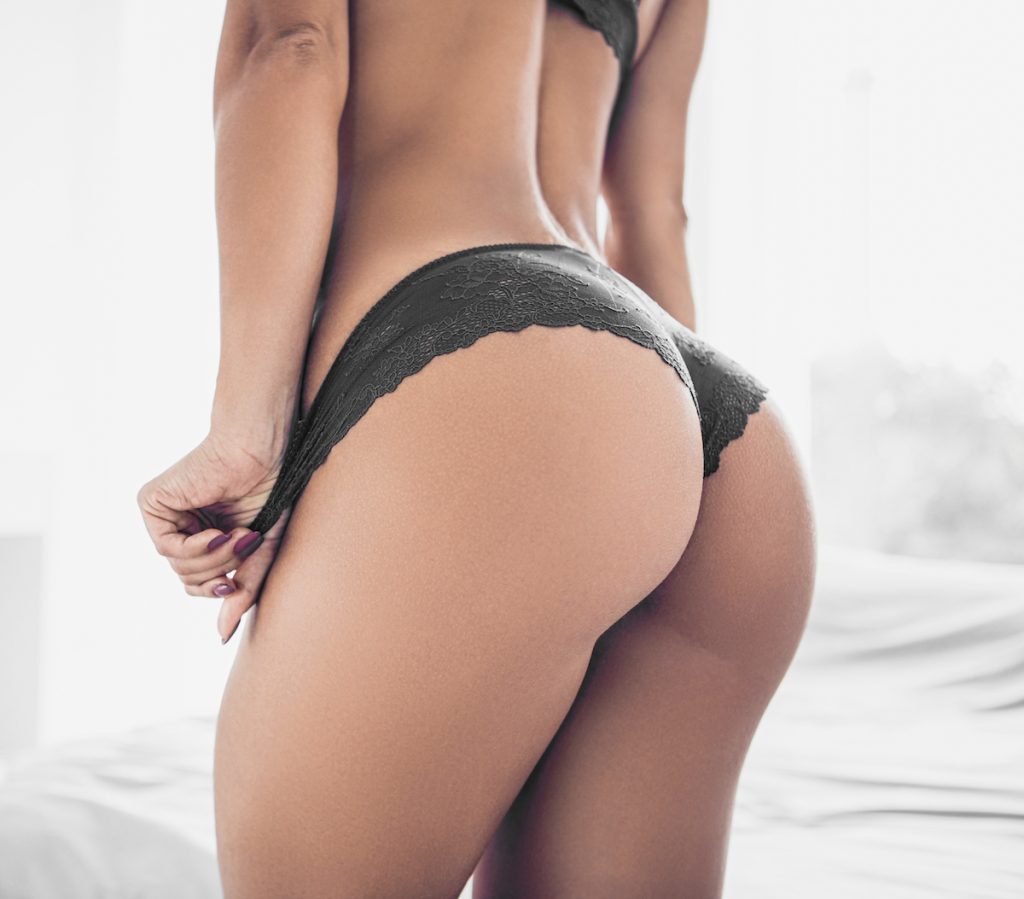 Be gentle with your body during the recuperation stage. Putting weight on your buttocks can affect the results, so you'll need to avoid sitting for the next 2 weeks. Please lie on your stomach or side when resting and use a donut-shaped cushion if you must sit. You may feel mild discomfort, bruising, swelling, and discoloration after surgery. You can overcome these symptoms in 2-3 weeks by taking the prescribed medications. At this point, you should feel okay to resume your normal activities. Within six weeks, you should be able to take off the compression garment. Higher impact activities can be picked up within 6-8 weeks.
Results
You will see rewarding results once the symptoms mentioned above go away. A BBL will undoubtedly provide sultry, sleeker contours for your bottom. You'll see your confidence rise to new levels and shopping for clothes will be much more fun! The best part of BBL surgery is that you can see your results last for years.
Corresponding & Complementary Procedures
A Brazilian Butt Lift is an excellent procedure that corrects the shape and curvature of the bottom. Allen Aesthetic Surgery is pleased to offer other body contouring treatments that can be performed in conjunction with your BBL or separately.
Mini Tummy Tuck
This shortened version of a regular tummy tuck gives patients a chance to get rid of mild to moderate excess skin and fat that lies just under the bikini line. The procedure is excellent for both men and women, recently pregnant women, and weight loss patients. 
Cost of a Brazilian Butt Lift in Raleigh, NC
A BBL is a fully customized process that handles multiple concerns. The final price of your BBL treatment will depend based on a few factors, which will be discussed further during your initial discussion with Dr. Allen. For information on your financing options, feel free to contact us directly.
FAQ
What is a Brazilian Butt Lift?
A Brazilian butt lift enhances the contours of the buttocks using harvested fat from areas of concern such as the abdomen or thighs. The extracted fat goes through a filtering process and is then injected at various points of the buttocks. 
What is the recovery time of a Brazilian Butt Lift?
A full recovery will take place in stages up to eight weeks. During the first few weeks, you will feel mild signs of discomfort, swelling, and discoloration. You'll have to follow up appointments to check on your progress and receive personalized instructions to ensure the speediest recovery possible.
References
Plastic Surgery Statistics Report 2020. (2020). American Society of Plastic Surgeons. https://www.plasticsurgery.org/documents/News/Statistics/2020/plastic-surgery-statistics-full-report-2020.pdf
Villanueva, N. L., Del Vecchio, D. A., Afrooz, P. N., Carboy, J. A., & Rohrich, R. J. (2018). Staying Safe during Gluteal Fat Transplantation. Plastic and Reconstructive Surgery, 141(1), 79–86. https://doi.org/10.1097/PRS.0000000000003934