Earlobe Repair
Offered at our convenient location in Raleigh, NC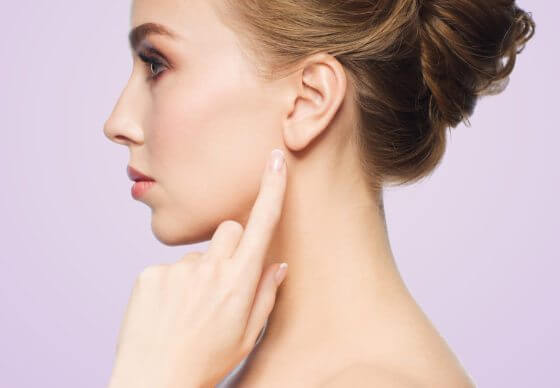 There's a fashion running through American culture today that is both attractive and slightly exotic; but in the pursuit of style, some patients can cause damage that is irreparable without surgery. Those who are looking to gauge their ears to large sizes can cause necrosis in their lower earlobe, causing it to die and break.
Sometimes accidents result in damage to the earlobe leaving them looking stretched, mangled, and unattractive. Thankfully, earlobe repair is available and is becoming more advanced in response to an increased need.
Did You Know?
Ear gauging has a long history, the first known practice going back all the way to 3300 BC, which also coincides with the first known occurrence of body modification. Tribes throughout the world and Africa have been performing this body modification for cultural as well as religious reasons. The Maasai tribe of Kenya have been practicing this art for hundreds of years using wood, tusk, stone, and in the modern day, film canisters. The Huaorani of the Amazon also practices this tradition, a culture that puts much emphasis on enhancing beauty. This tradition has migrated from these areas to the Americas, where it's becoming a more and more common enhancement.
FAQ
What's Involved In Getting My Earlobes Repaired?
Your surgery can often be done immediately following the point of injury by Dr. Amber Allen, or it can wait until the initial inflammation has passed and the damaged portions of the earlobe have healed. There are multiple forms of the procedure used depending on the desired result and the kind of damage experienced. This procedure is safe and is typically done in-office with the patient going home the same day.
What Happens After The Repair?
It's unusual for patients to need pain relief after the procedure, though over the counter medications will be advised if desired by the patient. In most cases, the only dressing applied is a film of ointment that has antibiotic properties. A week later the patient will return to have the stitches removed. Before the patient leaves the office, Dr. Amber Allen will discuss the care of the area following the procedure.
What Kind Of Risks Come With This Treatment?
The earlobe repair procedure is almost risk-free, with infection being the most common complication. Proper care and treatment of the area post-procedure will ensure that everything goes smoothly and the patient heals properly. Once the area has healed completely the patient can go back to wearing their favorite jewelry, though additional gauging should be pursued with care and the advisement of Dr. Amber Allen.
How Long Is Recovery?
Recovery from torn earlobe repair varies. The initial healing period will take approximately a week, though a complete recovery may take longer depending on the extent of the damage. The patient should speak to Dr. Amber Allen to determine when it will be appropriate to return to wearing their ear gauges and before they begin increasing the size of those gauges further.