Neck Lift (Platysmaplasty)
Offered at our convenient location in Raleigh, NC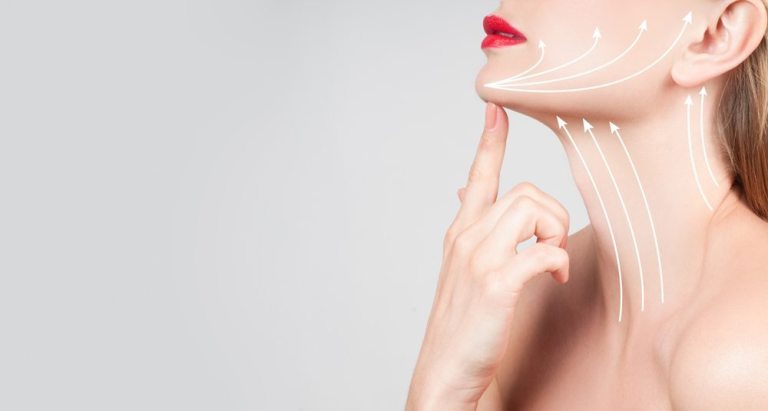 A neck lift is a subtle yet striking way to rejuvenate the lower facial region. When considering cosmetic enhancement, many people focus on the face alone. The neck, however, is the pedestal on which the face perches. By replenishing the youthful contours of the neck, you can enjoy the benefits of holistic harmony that shimmer for all the world to see.
Dr. Amber L. Allen is an expert in the field of aesthetic improvements. She can elevate your look from head to toe, focusing on the areas that cause you the most dissatisfaction. Conveniently located in Raleigh, Allen Aesthetic Surgery proudly serves the needs of Durham, Cary, Chapel Hill, and greater North Carolina. Contact us online or call (919) 676-5052 to schedule a consultation. Discover how a neck lift can raise your profile as well as your spirits.
About
As people age, it's not uncommon for the muscles and skin of their neck to relax. Deposits of fat tend to accumulate around the jaw, neck, and chin. Over time, the body produces less collagen and elastin. These are the scaffolding that maintains healthy, vibrant skin. When collagen and elastin are depleted, gaps appear below the skin's surface. Nowhere is this dynamic more apparent than along the delicate curves of the neck.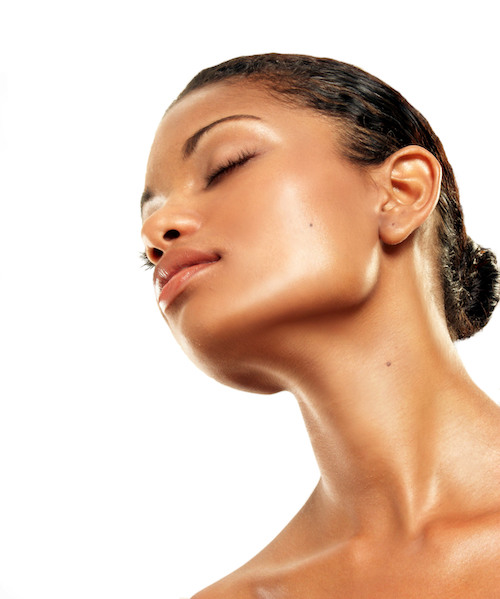 As skin becomes loose, it hangs farther and farther away from the fine musculature of the neck. Lax skin also causes the jawline to lose definition and bring an aged and drooping appearance to the lower face.
Dr. Allen can restore a youthful appearance to the aforementioned areas through a neck lift. A neck lift helps to tighten loose muscles, remove unnecessary skin, eliminate double chins, and reduce unwanted fat in the lower facial region. Often combined with a facelift, the neck lift can be performed on its own to isolate and address specific concerns. The result, in either case, is a more vibrant look and a firmer, more defined jaw and neckline.
Platysmaplasty
The neck lift is sometimes referred to as a platysmaplasty.[1] The saddle-shaped muscle that gives the neck its regal swoop is called the platysma. When this band of fibrous tissue becomes slack, it allows the neck to lose its definition. Dr. Allen can gently tighten the platysma as part of a neck lift to amplify the benefits of the overall procedure. To learn more about muscle alteration, fat removal, and skin tightening, contact Allen Aesthetic Surgery at your earliest convenience. 
Benefits of a Neck Lift
Doesn't it bother you when you're having a conversation and the other person keeps staring somewhere other than your eyes? Are they looking at your nose? Chin? Neck? It's enough to drive you nuts! The main benefit of a neck lift is the removal of these bothersome insecurities. Dr. Allen can redirect others' attention squarely where it belongs: on you.
Neck Lift Benefits:
Eliminates "turkey neck"
Lifts the contours of the lower face
Slims and streamlines the jowls
Smooths away fine lines and creases
Bolsters confidence for years to come
To experience the benefits of a neck lift for yourself, please call (919) 676-5052 and connect with one of our attentive, friendly staff members.
Eligible Candidates
If you are unhappy with the look or feel of your neck's dimensions, you may be the ideal candidate for a lift procedure. Dr. Allen can assess your eligibility for surgery during your comprehensive consultation. Please let the doctor know if you are a smoker or if you have diabetes or hypertension. Dr. Allen can advise you regarding the best approach to aesthetic rejuvenation without putting you at risk for additional complications.
Private Consultation in Raleigh
It may be difficult to ask for help when it comes to lax, sagging skin. You may not consider yourself a typical plastic surgery patient. Well, you're in luck because Dr. Allen is not a typical cosmetic surgeon. She was a student of Fine Arts before becoming a double board-certified physician, excelling in both General and Cosmetic Surgery. Her multifaceted education makes Dr. Allen a student of beauty and science. She is ready to apply her unique vision to you.
To get a glimpse of Dr. Allen's compassion and dedication, please visit our blog. Read through our posts and drum up any questions you may have. Bring those questions with you to your consultation with Dr. Allen. After all, an informed patient is a healthy patient! 
Preparation
During your consultation with Dr. Allen, you will receive detailed instructions to help you prepare for your upcoming neck lift. Please follow these directions closely, as they are customized to your case. In general:
Quit smoking at least three weeks before any surgery
Stop taking blood-thinners, as directed by Dr. Allen
Get plenty of rest to gear up for your aesthetic journey
Neck Lift Procedure
When performed as an isolated procedure, the neck lift can be done in an office under local anesthesia. This eliminates the need for a hospital stay and the application of general anesthesia. Neck lift procedures typically can be performed in about two-three hours. Dr. Allen often conceals her incision in the chin, resulting in a flawless, smooth appearance after the procedure. Neck lifts have been being performed for well over 100 years, and have come a long way in that time.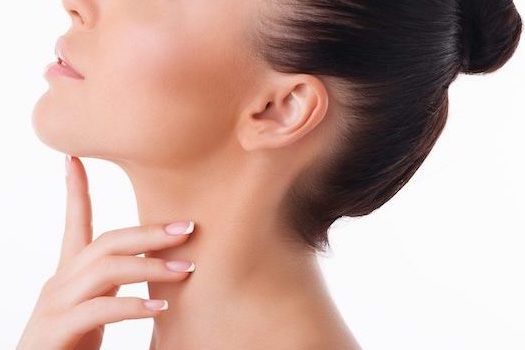 There are two possible incisions made during a neck lift, one hidden under the chin and the other behind the ear. These incisions are used to tighten the muscles of the neck and jaw to eliminate laxness. Dr. Allen is able to access the fine tissue lining the lower facial region to restore a taut jaw and neckline to the patient. During the procedure, Dr. Allen may perform liposuction to remove unwanted fat, resulting in a sculpted and reshaped appearance. Following the liposuction phase of the neck lift procedure, Dr. Allen gently removes excess skin. She finishes the surgery by skillfully closing her incisions. 
There is a particular neck lift procedure designed specifically for men. Dr. Allen can treat skin laxity, starting with a deliberately uneven incision made in the chin. The doctor then removes unwanted skin in the area directly beneath the neck. The irregular nature of the incision reduces scar visibility, as straight-line scars are more noticeable.
Risks and Recovery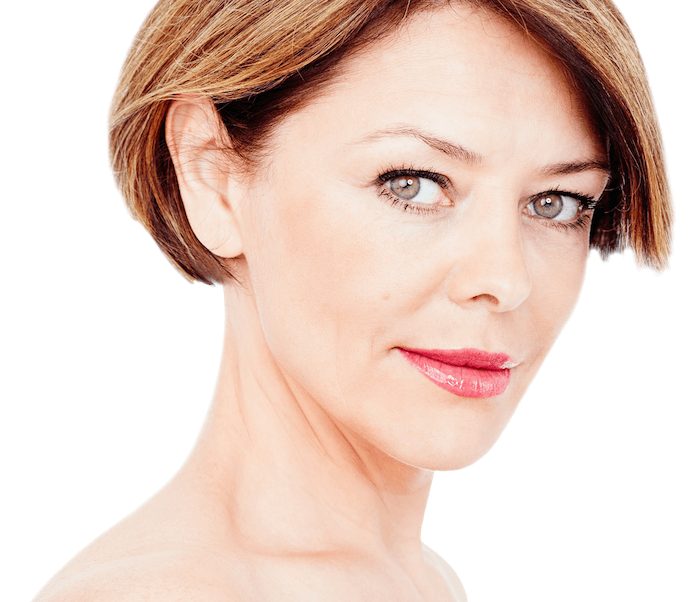 Like all medical procedures, there are some inherent risks involved with having a neck lift. When performed by an experienced cosmetic surgeon, like Dr. Amber Allen, these risks are largely reduced. The neck lift procedure is considered safe and routine. Possible risks include potential nerve damage in the area around the mouth. Dr. Allen minimizes this risk by locating the nerve before the surgery, which is standard practice. Typically, the only side effects are numbness and swelling around the ear, but these phenomena disappear with time.
The duration of a neck lift is dependent mainly on the amount of work needing to be done. Recovery typically takes two weeks for all the swelling and bruising to pass. In most patients, a sense of tightness will be reported in the skin under the neck, a sensation that fades with the passage of time.
Amazing Results
A great neck lift brings balance and symmetry to your entire look. Dr. Allen is a wizard when it comes to facial rejuvenation, and the neck is a vital element to cosmetic enhancement. To get an idea of how wonderful you will react to your neck lift procedure, check out our stellar reviews page. Dr. Allen is a 5-star practitioner all the way!
Complementary and Alternative Procedures 
A neck lift lays the groundwork for a transformative improvement, but if lax skin extends upward, consider the benefits of a facelift. By removing excess skin along the upper facial region, Dr. Allen can also remove years from your appearance.
Lift procedures provide long-lasting results, but to get a short-term preview without the need for surgery, explore the realm of dermal fillers. Products like Juvéderm and Restylane are formulated to add volume beneath the skin. You can dabble in cosmetic enhancement without the downtime or cost associated with a full facial procedure. 
FAQ
How much does a neck lift cost in Raleigh, North Carolina?
Dr. Allen is a straight shooter. She will provide transparent pricing during your comprehensive consultation. The cost of a neck lift depends on the severity of skin laxity and muscle loss that you want to address. On average, you can expect a range between $5500 – $8000, depending on your exact clinical picture. Feel free to peruse our financial policies to familiarize yourself with our fees. As always, you can contact us directly online or dial (919) 676-5052 with any and all questions you may have. 
References
Labbé, D., Franco, R. G., & Nicolas, J. (2006). Platysma suspension and platysmaplasty during neck lift: anatomical study and analysis of 30 cases. Plastic and Reconstructive Surgery. 117 (6) 2001-2007. DOI: 10.1097/01.prs.0000218972.75144.9c
Narasimhan, K., Stuzin, J. M., & Rohrich, R. J. (2013). Five-step neck lift: Integrating anatomy with clinical practice to optimize results. Plastic and Reconstructive Surgery. 132 (2) 339-350. DOI: 10.1097/PRS.0b013e3182958b6f