Non-Surgical Vaginal Rejuvenation
Offered at our convenient location in Raleigh, NC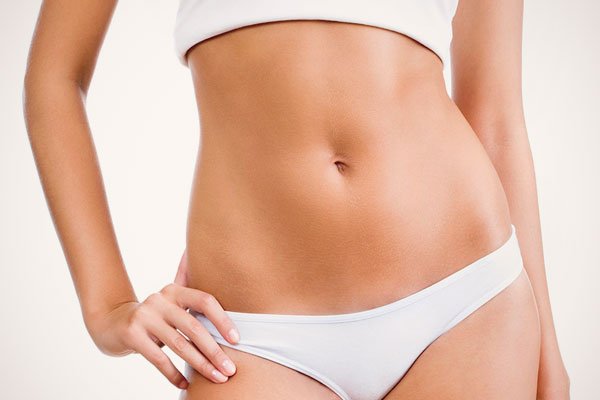 Non-surgical vaginal rejuvenation is a non-invasive means of aiding in refreshing the appearance of your vaginal tissue as well as correcting functional issues like urinary incontinence. At Allen Aesthetic Surgery, we perform a non-surgical vaginal rejuvenation with a CO2 laser, which has been studied to be a safe, effective method.
Dr. Allen wants to help you look and feel your best. Our widely-read blog is your personal pipeline to all of our most popular procedures. Check it out! 
Look and Feel Your Best
No matter what your age, you deserve the best that womanhood has to offer. That's why Allen Aesthetic Surgery offers non-surgical vaginal rejuvenation. We leverage the latest techniques and game-changing devices to empower you to love your appearance. For many years, surgery was the only solution available, but recent innovations in cosmetic procedures have changed that.
In non-surgical vaginal rejuvenation, laser energy helps facilitate the production of collagen in aging, sagging or over-stretched tissue.
Did You Know?
The first study of rejuvenation of vaginal tissues took place in 1975 when a discussion of hoodectomies and vaginoplasties was addressed in a book called Surgery of Love.[1] This seminal work was based on insufficient scientific data, but it did represent the first serious discussion of these procedures in cosmetic and medical circles. Since 1975, effective and proven treatments have been developed, and demand for them has seen a serious upswing in past years; almost fivefold in the past ten years alone.
Step into the future of vaginal rejuvenation at Allen Aesthetic Surgery, in Raleigh, North Carolina. Dr. Amber Allen leads her personal practice with compassion for patient care and a commitment to excellence.
Benefits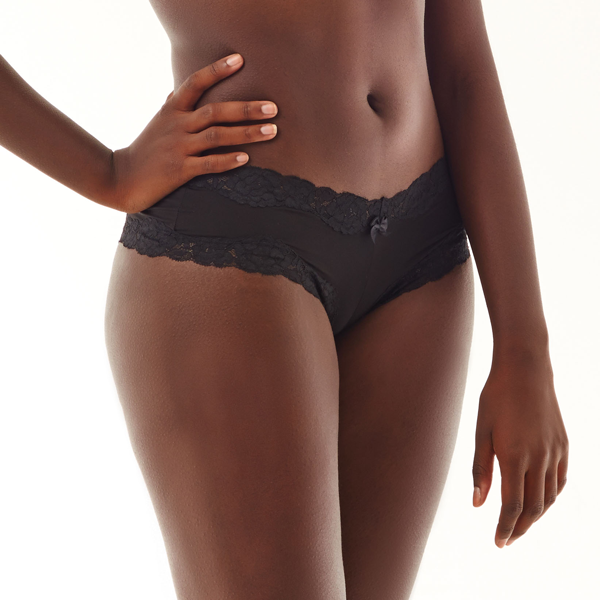 The ordeal of childbearing, as well as the unstoppable march of time, can take a heavy toll on a woman's intimate areas. Acting alone or in concert, these life-changing events can collude to cause vaginal laxity, stress urinary incontinence, loss of vaginal lubrication, a decrease in erotic sensation and loss of tone of the labia majora.[2] Fortunately, as women, their physicians and the media are finally beginning to talk about these issues, the number of treatments available is increasing. At Allen Aesthetic Surgery there is an easy, affordable, non-surgical technique available to treat these issues safely and effectively. 
Today, women across Raleigh are savoring the sweet rewards of non-surgical vaginal rejuvenation. 
These treatments encourage collagen growth beneath the skin's surface. Collagen makes up the invisible latticework of support that grants young tissue its supple responsiveness.  
What Can Cause Laxity in the Vagina?
Feminine laxity is quite common in older women, but that doesn't mean you have to simply accept it! In less enlightened times, these issues were considered taboo—it was difficult for aging women to speak about their waning sexual satisfaction with their doctors and there were few treatments available, short of full-blown surgery. There are multiple factors that can be involved with causing laxity in the vagina, starting with hormonal changes that occur throughout a woman's life. Some of these hormone changes are caused by giving birth, while others come on as a woman ages and enter into menopause.[3]
Curious Candidates
Ideal candidates for non-surgical vaginal rejuvenation are aging beauties who still have a vibrant lust for life. While some women might just acquiesce to the greedy hands of time, ideal candidates for the procedure seek solutions for their flagging fulfillment. Dr. Allen is a renowned surgeon and a woman. She offers multiple treatment options for every mode and shade of feminine laxity. Some women might require Labiaplasty to achieve their desired results. But, for those who require interventions short of excisional surgery, Allen Aesthetic Surgery offers CO2 energy therapy that helps to tighten and tone vaginal laxity.  
Curious? Consider a confidential consultation with Dr. Allen, a top-ranked cosmetic surgeon, for an in-depth discussion of possible procedures. 
How Will I Know If I'm Suffering from Vaginal Laxity?
There is a distressing lack of recognition and reporting about this ubiquitous condition. If you've been experiencing a reduction in sensation during sex or just an overall decrease in satisfaction with a sex life that used to fulfill you, you may be suffering from vaginal laxity. This condition can impair your ability to enjoy sex. Feminine laxity can impact your self-image and reduce your overall quality of life. 
Your Consultation at Allen Aesthetic Surgery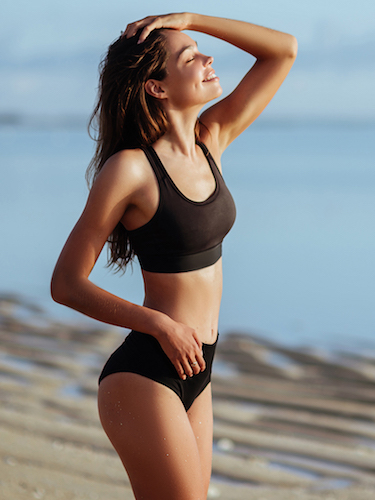 Dr. Amber Allen proudly provides premium aesthetic services to her Raleigh-area community and to satisfied patients across North Carolina. She's more than an esteemed and experienced doctor, she is a caring and compassionate woman. Her patients appreciate her aesthetic approach and her sincere authenticity. Her Raleigh offices are a safe place to discuss distressing feminine issues. Better yet, your private consultation at Allen Aesthetic Surgery might be your first step towards actually doing something about your growing vaginal laxity. 
At your introductory appointment, Dr. Allen or a member of her capable handpicked staff of medical professionals will qualify you for non-surgical vaginal rejuvenation or a similarly fructifying operation. Contact us to begin blossoming anew.
Call (919) 676-5052 to get the conversation started. We also offer Virtual Consultations to accommodate our patients' preferences. 
Preparation & Procedure
Light-based and energy-based vaginal treatments are so safe and simple because they require only minimal preparation and recovery time. Without ever making physical contact with the tissue, these sophisticated procedures contract and fasten flaccid skin by conducting heat to the target area.[4] 
Radiofrequency (RF) Treatments
Electromagnetic waves are used in RF devices. These unseen energies glide past the upper layers of skin to the intended tissues beneath the surface. Similar to the waves used in a microwave, RF devices direct heat to the vaginal area.
CO2 Laser Treatment
Aesthetic lasers have taken the medical spa industry by storm. But this futuristic therapy is now bringing women an entirely new kind of satisfaction. The laser heats up the upper layers of the tissue, causing the tissue in the lower layers to make more collagen. Collagen makes the skin firmer and tighter.
Recovery & Results
The advantages of non-surgical vaginal rejuvenation are appealing to many women because tightening through the use of lasers or radiofrequency technology is non-invasive, so recovery is very minimal. We recommend that you abstain from intercourse and from using a tampon for at least three days after your treatment. You may experience some slight redness or swelling after treatment, but this will dissipate on its own fairly quickly and is nothing to worry about.
Most patients notice some initial results after their very first treatment, with results continuing to improve with each subsequent treatment. 
How Much Does Vaginal Rejuvenation Cost in North Carolina?
It should come as no surprise that every woman enjoys a unique experience at Allen Aesthetic Surgery because every procedure is tailored to her medical needs and aesthetic desires. At your confidential consultation, Dr. Allen or one of her staff will present you with an accurate cost for your customized course of treatment. We often recommend non-surgical vaginal rejuvenation for women who wish to avoid the higher costs and complex logistics that can come with more involved surgery. We encourage you to browse our specials page for exclusive access to limited-time offers.
FAQ
How do radiofrequency and laser energy help vaginal laxity?
These procedures help to heat the tissues within the vagina in a way that aids the production of collagen, which will assist in the restoration of tightness to the area. Clinical studies of these processes have revealed a measurable improvement in female sexual function. Laser procedures function similarly but focus on the surface tissues within the vagina rather than deeper tissues.
Will I notice results right away?
Heating the tissues affects the cells producing collagen, so the tightening effect may take a month. Tightening the labia majora with RF can be apparent immediately.
References
Burt, J. C., & Burt, J. (1975). Surgery of love. Carlton Press.
Desai, S. A., Kroumpouzos, G., & Sadick, N. (2019). Vaginal rejuvenation: From scalpel to wands. International Journal of Women's Dermatology, 5(2), 79–84. https://doi.org/10.1016/j.ijwd.2019.02.003
Digesu, G. A., Tailor, V., Preti, M., Vieira‐Baptista, P., Tarcan, T., Stockdale, C., & Mourad, S. (2019). The energy-based devices for vaginal "rejuvenation," urinary incontinence, vaginal cosmetic procedures, and other vulvo‐vaginal disorders: An international multidisciplinary expert panel opinion. Neurourology and Urodynamics, 38(3), 1005–1008. https://doi.org/10.1002/nau.23927
Qureshi, A. A., Tenenbaum, M. M., & Myckatyn, T. M. (2017). Nonsurgical Vulvovaginal Rejuvenation With Radiofrequency and Laser Devices: A Literature Review and Comprehensive Update for Aesthetic Surgeons. Aesthetic Surgery Journal, 38(3), 302–311. https://doi.org/10.1093/asj/sjx138