Forehead Lift
Offered at our convenient location in Raleigh, NC
A forehead or brow lift is a surgical procedure that improves the appearance of sagging brows, deep creases in the foreheads, and an uneven brow line. The effects of time, genetics, and ongoing exposure to the elements can contribute to wrinkles and sagging skin. A heavy browline may create a concerned, angry, or tired look even when you feel the opposite. The meticulous process of a forehead lift revitalizes and smooths the forehead by removing and redistributing unnecessary fat, tightening facial muscles, and eliminating sagging skin.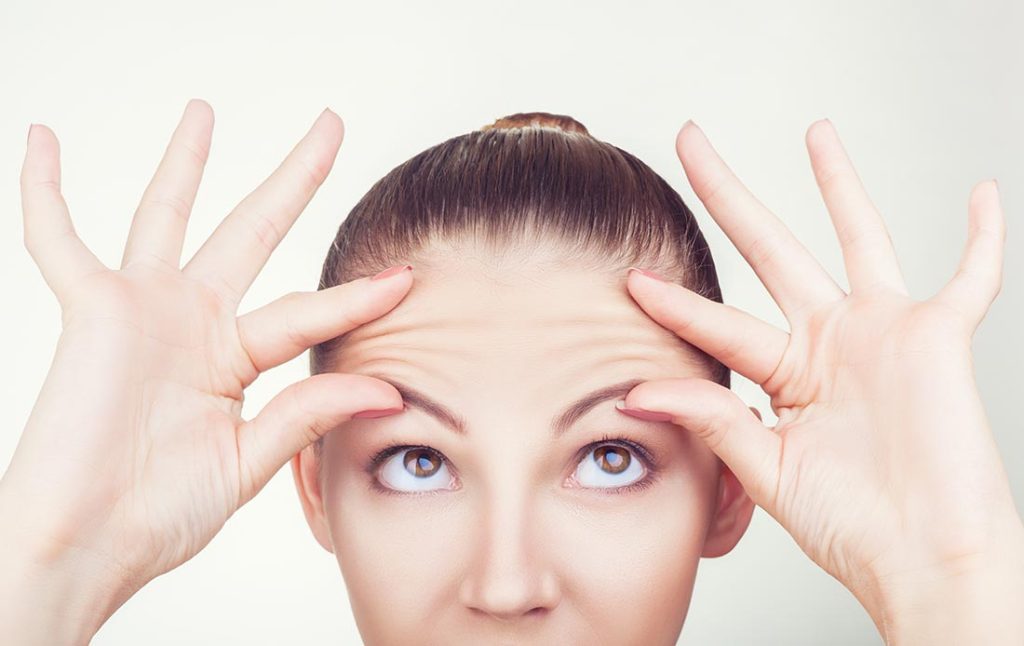 Dr. Amber L. Allen and her staff proudly offer this special makeover treatment to Raleigh residents and beyond residents. At Allen Aesthetic Surgery, we are here to create youthful results that make a huge difference in patients' well-being.
Get in touch with us to schedule a one-on-one consultation by calling us at (919) 676-5052.
About
History
Early attempts to correct wrinkles on the forehead go far back to 1910 [1] when the coronal brow lift was first introduced. However, the initial development of this approach was limited because corrections were not made to the underlying tissue. That all changed when incision techniques were further developed and were made in the hairline. This overhaul helped make the coronal brow lift become the established method of brow lifting. In the 1990s, excitement over endoscopic surgeries allowed for fewer incisions and quicker recovery times. [1] Doctors were now given better access to the underlying facial muscles to provide more accurate, natural-looking results.
About Forehead Lift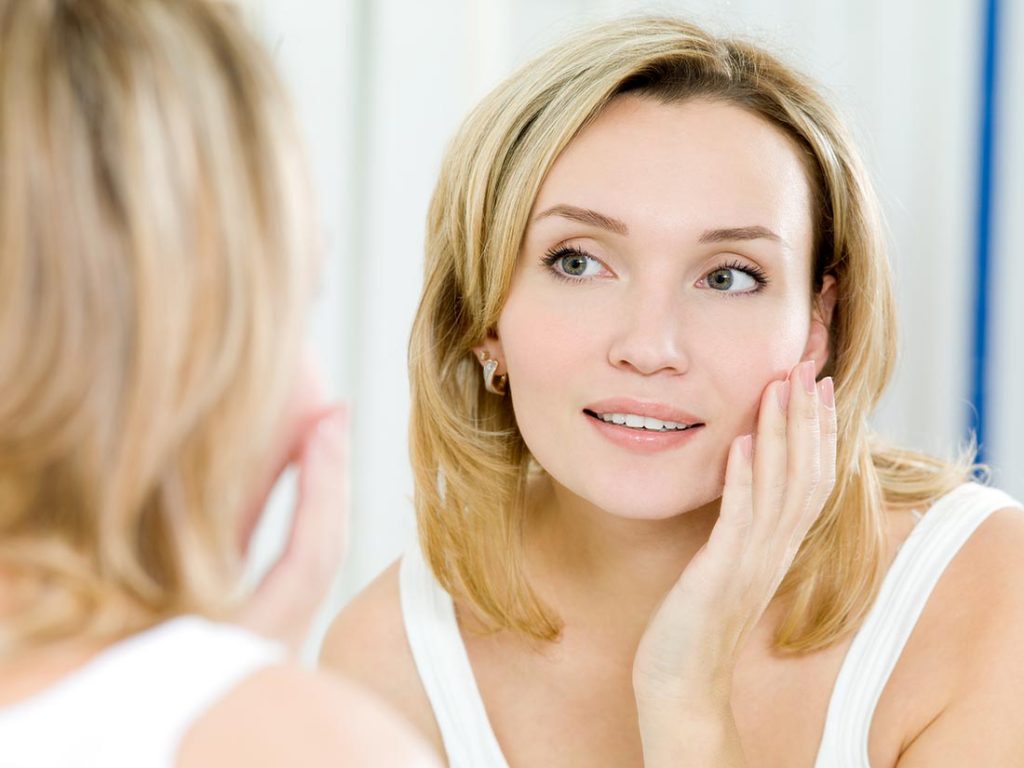 Several soft tissues make up the brow. They include the skin, subcutaneous fat, and the frontalis muscle. The latter is the most integral because it raises the brow. As we age, the internal muscle loses its resilience and, as a result, weakens. When coupled with the effects of gravity, sagging skin also starts to form over the eyebrows. A forehead lift corrects this by elevating the skin higher and tightening the underlying muscles to correct a sagging brow line while smoothing out wrinkles. When performed by double-certified cosmetic surgeon Dr. Amber L. Allen, patients can expect a dramatic improvement and natural-looking results that last for years.
What Causes Brow Ptosis?
Benefits
Dr. Allen's experience ensures patients in the Raleigh area experience the best results possible. Patients can look forward to a younger, revitalized facial appearance by softening pesky forehead wrinkles and raising the browline higher.
Forehead Lift Patients Can Also Expect
Rejuvenate the natural curvature of the eyebrows
Reduces the appearance of sagging skin above the upper eyelids and crows feet
Long-lasting results and a smoother complexion
An outpatient procedure that can be performed in two hours
Candidates
Candidates wishing to reverse the signs of aging may be eligible for this surgery. Healthy men and women have relied on a forehead lift to restore resilient skin, and turn back the clock. At your consultation, Dr. Allen will determine if this treatment is suitable for your unique needs.
Ideal Candidates for a Forehead Lift
Nonsmoker or willing to pause until you're fully recovered
Desire to correct an angry, serious, or tired expression
Willingness to correct moderate droopy brows, wrinkles, or heavy upper eyelids
Looking to make realistic, positive revisions to your appearance
Personal Consultation with Dr. Allen
Dr. Amber Allen started her private practice over ten years ago. And ever since, she has performed many transformational surgeries for patients looking to enhance their appearance. She is dedicated to providing every patient with high-quality patient care inside a relaxing, calming surgical office along Falls of Neuse Road.
You can count on Dr. Allen to be attentive to your needs. At your consultation, she will take the time to understand your aesthetic dreams so she can develop a plan of action that restores a youthful appearance. After reviewing your medical history, she'll carefully analyze your forehead and its skin laxity. Finally, she will explain her medical evaluation and the advantages you can gain from a forehead lift.
Consult with Allen Plastic Surgery to learn how you can benefit from a forehead lift. Call (919) 676-5052 or book your appointment online.
Preparation
Dr. Allen will advise you to complete a few pre-treatment steps weeks before surgery. Please don't hesitate to ask our patient coordinators if you have any questions.
Discontinue certain doctor-prescribed or over-the-counter medications that relieve pain or thin the blood. They may increase bleeding and bruising.
Pick up the recovery medication we've ordered from the pharmacy.
Coordinate with a family member or friend to pick you up once the surgery is complete.
Arrange to take 1-2 weeks off from work.
Follow instructions on fasting the night before surgery.
Procedure
Your customized treatment will begin once the anesthesia takes effect. From here, Dr. Allen will carry out the specific technique to bring your unique results. Below are the typical methods utilized during your surgery.
Classic or Coronal Lift
This version of a forehead lift addresses significant skin elasticity cases in the forehead, creases along the forehead, or ptosis of the brows. To perform this method, an incision will be made above the hairline, running ear to ear. [2] Doing this allows Dr. Allen to strengthen and reposition underlying tissue and skin.
Temporal Lift
Temporal lifts only require small incisions to correct skin ptosis on the upper eyelids and browline. The version takes less than an hour to complete and has a brief recovery period.
Incisions are sutured closed when the treatment ends. Dressings and sutures will be removed during a follow-up visit.
Recovery
You will encounter moderate feelings of soreness, swelling, and discoloration. However, these symptoms will gradually improve as you diligently follow these post-treatment directives.
Hold off on showering until 2-3 days after treatment.
Take the prescribed oral pain medicine and antibiotics as directed. You can switch to OTC medicines such as Tylenol as your symptoms improve.
Sleep on your back and keep your head elevated to reduce bruising and swelling.
Patients who had surgical drains placed will be given instructions on how to care for them and when they will be removed.
You can resume activities that don't require too much physical exertion within 1-2 weeks. Then, in 6-8 weeks, you can return to more strenuous activities.
Results
You may notice a difference immediately after surgery. But wait until your symptoms disappear to enjoy the full results. No longer will you see pesky wrinkles, sagging skin, or a limited field of vision. Instead, patients can look forward to a more refreshed look that takes years from your appearance. Regularly using an SPF sunscreen will help your new youthful appearance last for many years.
Corresponding & Complementary Procedures
Dr. Allen offers patients several solutions to achieve a highly desired youthful visage. At your consultation, she may recommend other treatments that can be effortlessly paired. These options include:
Facelift
A facelift subtracts years off your appearance by restoring youthful skin to the face and upper neck. The surgery repositions underlying facial tissue, removes excess skin, and smooths the remaining skin to soften wrinkles and improve jawline contours.
Eyelid Lift
An eyelid lift eliminates excess fat and skin that causes hooding in the upper eyelids and puffy, sagging skin from the lower eyelids. Many patients use this helpful procedure to restore their field of vision and achieve a relaxed, alert appearance.
Botox
Botox lets patients experience youthful-looking skin, without resorting to invasive measures. When injected, Botox blocks nerve signals to facial muscles and causes them to relax. As a result, the vertical lines and wrinkles gradually soften.
Cost of a Forehead Lift in Raleigh
A forehead lift is customized to treat your concerns. Your requests and your unique case will determine the cost of treatment. You will receive a breakdown of anticipated expenses at your initial meeting. In addition, you can call the office ahead of time for a personalized quote.
FAQ
Should I have a forehead lift or an eyelid lift to correct sagging skin around the eyes?
Patients should schedule an appointment to get further insight into what each procedure does.
Typically, eyelid lifts are for patients wanting to address sagging, puffy skin that is prematurely aged and obstructing eyesight. Conversely, forehead lifts will benefit patients looking to address wrinkles and lines caused by a low eyebrow line.
References
Patel, B. C., & Malhotra, R. (2021). Mid Forehead Brow Lift. PubMed; StatPearls Publishing. https://pubmed.ncbi.nlm.nih.gov/30571073/
De Jong, R., & Hohman, M. H. (2021). Brow Ptosis. PubMed; StatPearls Publishing. https://www.ncbi.nlm.nih.gov/books/NBK560762/
Patrocinio, L. G., & Patrocinio, J. A. (2008). Forehead-lift. Archives of Facial Plastic Surgery, 10(6), 391–394. https://doi.org/10.1001/archfaci.10.6.391