Forehead Lift
Offered at our convenient location in Raleigh, NC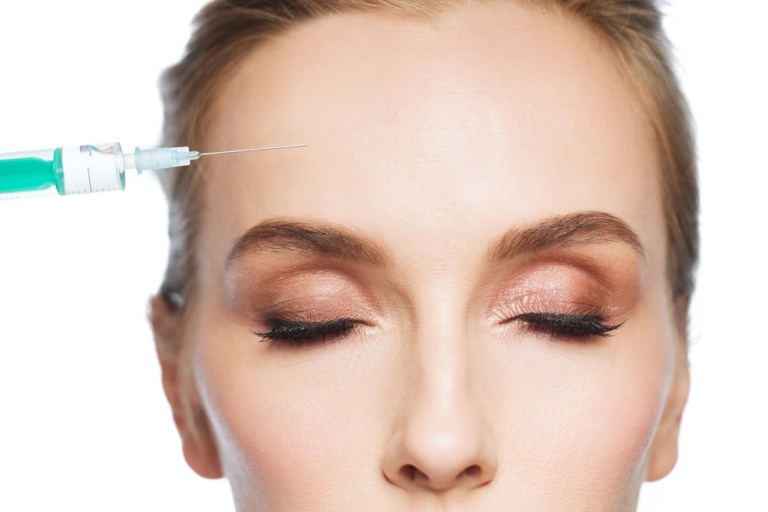 A brow lift, or forehead lift, restores and refreshes the face above the eyes by removing excess skin and repositioning it to provide a patient with a more vibrant appearance. Heavy brows can cause us to look tired, angry or concerned and by restoring a more youthful contour to the upper third of the face with a brow lift, the eyes will appear brighter and alert.
Additionally, a brow lift can help smooth out deeper wrinkles of the forehead and the area between the eyes in combination with neuromodulator use helping us look more refreshed. Dependent on a patient's hairline and goals, different approaches can be taken to help correct this area of concern at Allen Aesthetic Surgery.
Preparation
2 weeks prior to your surgery, you should stop taking all NSAIDS, aspirin, or Motrin/Ibuprofen. You are generally given IV sedation and can expect to be placed in a head-wrap for the first 24 hours. The dressing is taken off at your follow up appointment.
Depending on which type of brow lift is performed, your incision will be closed either with staples or sutures. You can naturally expect some swelling that may extend under your eyes or into the cheek area.
Sleeping in a semi-upright position may help minimize some swelling. Please contact Dr. Amber L. Allen's office if you would like to discuss if a brow lift is right for you.
Did you know…
A brow and forehead lift can be paired with other cosmetic procedures to further correct the facial changes caused by aging? In addition to a brow lift, many men and women also undergo eyelid surgery to lift baggy eyelids, as well as a full facelift to correct a sagging jowl or other age-related skin and muscle issues along the lower face and neck.
FAQ
Am I a candidate for a brow lift in Raleigh, NC?
You may be a candidate for a brow lift if you have a sagging brow or deep lines and wrinkles on your forehead and around your upper eye area. A consultation with your surgeon will help you determine whether a brow lift is right for you based on your overall health and expectations for the outcome of your surgery.
What should I expect during a brow lift procedure with Dr. Amber Allen?
You won't remember anything about your brow lift procedure, as you'll be fully sedated using IV sedation or general anesthesia. During this time, your surgeon will make an incision – either along your hairline or across the top of your head from ear to ear. It is via this incision that your surgeon will carefully lift your forehead and remove excess skin from your scalp.
Will I need to follow any post-operative instructions following my forehead and brow lift surgery?
Yes, Dr. Amber Allen will provide clear and specific instructions for your recovery period. You'll awaken from your procedure with your forehead and brow area wrapped to help prevent swelling and bruising. At home, you may need to apply topical medications or take oral prescriptions to facilitate a healthy healing process. You may also be instructed to avoid certain activities in the days following your procedure and to follow up with Dr. Allen at an office visit within a few weeks.