Breast Reduction (Mammaplasty)
Offered at our convenient location in Raleigh, NC
Disproportionately large breasts can cause insecurity about one's appearance. Large breasts can also cause back pain and other physical discomforts. Most women who seek breast reductions do so to transform their breasts to become more in balance with their body sizes.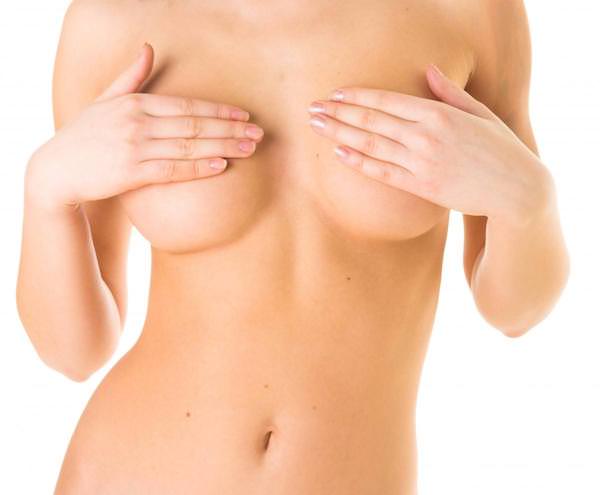 Dr. Amber L. Allen, MD is a board-certified surgeon who specializes in cosmetic surgery. As an artist who sees each patient as an individual canvas, Dr. Allen customizes each procedure to meet the needs and desires of the patient. Breast reduction surgery is no different. Dr. Allen tailors the procedure to bring overall balance to the body.
About Breast Reduction
There are many women who struggle with engaging in everyday activities due to having enlarged breasts. A breast reduction – also known as a mammaplasty – is a surgical procedure to remove excessive breast tissue to achieve a smaller breast size. Excess fat, breast tissue, and skin can be removed from the breast using liposuction or surgical excision. The remaining tissue is redistributed and shaped into a smaller breast profile. Pain, discomfort, and/or physical limitations may be remedied by reducing the size of the breasts.
Did you know?
It is important to keep in mind that a breast reduction procedure is a major procedure that produces permanent results. Women who are planning to become pregnant may wish to delay the procedure, as weight fluctuations and changes in the breasts during and following gestation can affect the long-term outcome of a mammaplasty. Furthermore, it may not be possible for some women to breastfeed following a mammaplasty.
Benefits
There are numerous benefits of undergoing a breast reduction. Enhanced self-esteem, a wider variety of clothing options, less discomfort, and an increase in an active lifestyle are all notable benefits of a breast reduction.
If you are ready to experience the benefits of breast reduction for yourself, contact the helpful staff at Allen Aesthetic Surgery today to schedule your informative consultation.
Candidates
Those looking to undergo a breast reduction are healthy, nonsmoking women who have breasts that are enlarged and/or asymmetrical. Their breasts may keep them from engaging in an active lifestyle. They may experience irritation under their breasts and indentation from bra straps. These women may have pain in the neck, shoulders, and/or back due to the weight of the breasts.
If you are a candidate for breast reduction in Raleigh, North Carolina, contact Dr. Amber Allen's office today to schedule your one-on-one consultation.
Breast Reduction Consultation in Raleigh
During a private consultation with Dr. Amber Allen you will have the opportunity to discuss your goals for mammaplasty. Dr. Allen will inquire about your health and medical history. She will discuss the procedure in detail, answering any questions you may have about breast reduction surgery. Dr. Allen will also perform a physical examination of your breasts. After this thorough assessment, she will determine whether you are a candidate for mammaplasty. If she believes a breast reduction will meet your needs she will work with you to create a customized treatment plan. If Dr. Allen believes another procedure would be a better fit for you, she will provide her professional opinion and share alternative procedures that may better suit you.
Preparing for Breast Reduction Surgery
To create the best situation for a safe and successful surgery, you will receive preparation instructions during your consultation and pre-operative appointment. Dr. Allen will direct you to stop smoking and drinking alcohol prior to and after your breast reduction. You may also be instructed to stop taking certain medications and supplements that thin your blood. You will need to appoint a trusted adult to drive you home after your procedure and stay with you for 24 hours. If there are any additional instructions specific to your case, Dr. Allen will inform you of them during your consultation and pre-operative appointment.
Procedure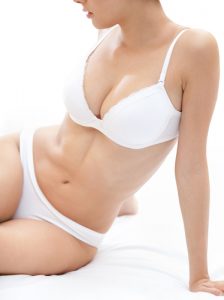 Prior to your breast reduction surgery, Dr. Amber Allen will meet with you to review your treatment plan and address any last minute concerns you may have about the procedure. She will ensure you are comfortable with your decision to undergo breast reduction surgery at this time. From there, Dr. Allen will mark your breasts using a surgical marker. This will highlight anatomical landmarks, areas of focus, and incision sites.
Once you are in the operating room, you will be provided general anesthesia to make sure you remain comfortable throughout the procedure. Dr. Allen will follow her markings and make the appropriate incisions. Excess fat, skin, and breast tissue will be removed. The remaining tissue will be redistributed within the breast pocket. The nipple-areola complex will be raised to a higher position on the chest and the areola will be made smaller, if necessary. If liposuction is being utilized, Dr. Allen will insert a thin, hollow tube, called a cannula, into the breast and excess fat will be gently suctioned out. Once the ideal size and shape are achieved, the incisions will be closed.
Breast Reduction Incisions
Dr. Allen may use one of two common incision patterns to achieve your ideal breast size. Each type of incision allows for excess tissue to be removed from the breast, giving you the smaller breast profile you desire.
Vertical/ Keyhole Incision
An incision is made around the outer edge of the areola and a second incision is made vertically from the bottom of the areola towards the inframammary fold.
Inverted-T/Anchor Incision
The incision begins with the Vertical incision pattern with a third incision made along the breast crease. This is the most common incision pattern for breast reduction surgery.
Recovery
You may be able to return to normal activity 1 to 2 weeks after surgery. However, strenuous activity may not be performed until after 3 to 6 weeks, post-op. 
Following your breast reduction surgery, you can expect your breasts to be swollen and tender. The swelling may persist for several months. You may be placed in a surgical support bra that adds necessary compression to help reduce swelling and fluid retention. There may be small plastic drains placed just below the skin to help remove excess fluid build-up that contributes to swelling. Several sutures are placed during the closure and while most dissolve on their own, you may have some which need to be removed by Dr. Allen at your follow-up visits.
Breast Reduction Results
Once your breasts have healed after your reduction, they will be noticeably smaller. Many women report an enhanced quality of life after their reduction procedure. They are able to engage in more physical activity and experience less pain and discomfort due to the size of their breasts. Patients report significant overall satisfaction with their results.
To schedule a private consultation with Dr. Amber Allen, contact Allen Aesthetic Surgery today! 
Alternative Procedures
A breast lift, or mastopexy, is an excellent solution for women who are experiencing sagging breasts. As a woman ages, after childbirth, and following breastfeeding, their breasts will lose volume and begin to droop. To reverse the effects of gravity on the body, a breast lift may be the procedure to address your concerns.
During your consultation, Dr. Allen will discuss your candidacy for a breast reduction. If it is not a fit for you and your anatomy, Dr. Allen may share the details of a breast lift procedure and how it may help you.
Breast Reduction Pricing in North Carolina
Your breast reduction surgery will be unique to you. Your customized treatment plan will outline what is needed to achieve your aesthetic goals. Because of this, pricing will also be unique to you. The only way to obtain an accurate cost estimate is to attend a consultation with Dr. Allen. Contact Allen Aesthetic Surgery to book your appointment to discuss your concerns and wishes when it comes to breast reduction. 
FAQ
AM I A CANDIDATE FOR A BREAST REDUCTION IN RALEIGH, NC?
You may be a candidate for breast reduction surgery if you are bothered by the size of your breasts or experience musculoskeletal pain in association with your breast size. Breast reductions produce the best results when performed on breasts that are fully developed. Only non-smoking women who are in good physical health should undergo a mammaplasty. Dr. Amber Allen can help you determine whether breast reduction is right for you.
WHAT SHOULD I EXPECT DURING A BREAST REDUCTION PROCEDURE?
Prior to your procedure, you'll consult with your surgeon in Raleigh, NC, to ensure that you have realistic expectations concerning your outcome. You will be required to have pr- operative imaging as well as a history and physical with bloodwork prior to your procedure. You will also be instructed to wash with special soap prior to your surgery. Dr. Allen will direct you to avoid food and drinks on the day of your procedure. Be sure to inquire about taking any regular medications with Dr. Allen or your anesthesia provider the day of your procedure. 

While you are under general anesthesia, your doctor will either perform liposuction or remove excess tissue, fat and skin from incisions in your breasts. Your nipple will also be repositioned and if necessary, the size of your areola reduced. While every effort is made to keep the established blood flow and nerve fibers connected to your areola, on occasion, a free nipple graft is required to move the areola larger distances. Dr. Allen will discuss the specifics of your case during your consultation and pre-operative appointments.
WILL I NEED TO FOLLOW ANY SPECIAL POST-OPERATIVE INSTRUCTIONS AFTER MY BREAST REDUCTION?
When you awaken from surgery, your breasts will be wrapped in bandages to cover incisions and minimize swelling. You may need to wear a support bra temporarily until your breasts heal from the mammoplasty. Be sure to follow the post-operative instructions provided to you, including the use of prescribed medications and avoidance of forceful activities in the weeks immediately following the procedure.
Additional Resources
International Society of Aesthetic Plastic Surgery. (2020). Breast Reduction. Retrieved from https://www.isaps.org/procedures/breasts/breast-reduction/
American Society of Plastic Surgeons. (2020). Breast Reduction: Reduction Mammaplasty. Retrieved from https://www.plasticsurgery.org/reconstructive-procedures/breast-reduction
Mayo Clinic. (2019). Breast Reduction Surgery. Retrieved from https://www.mayoclinic.org/tests-procedures/breast-reduction-surgery/about/pac-20385246