Thigh Lift
Offered at our convenient location in Raleigh, NC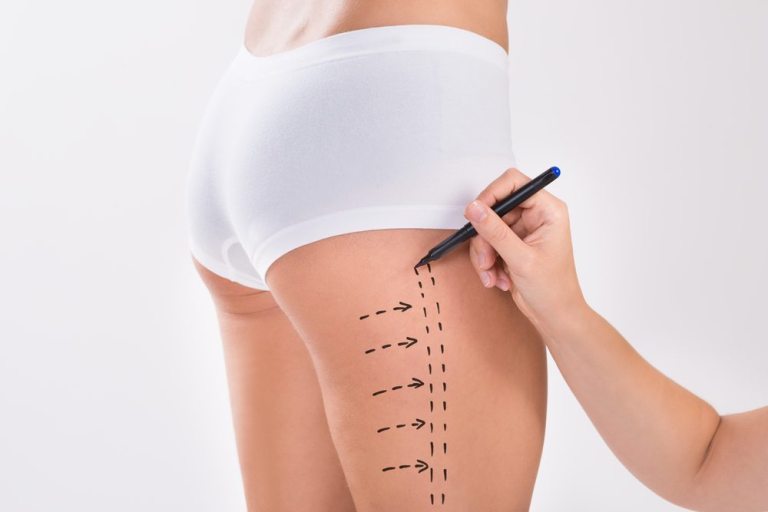 A thigh lift is a surgical solution to restore loose, sagging skin along the leg to a tighter, firmer appearance. By addressing excess skin, an expert surgeon can sculpt a more contoured and rejuvenated appearance of your legs. Dr. Amber L. Allen and her team of medical professionals are proud to offer the thigh lift procedure to their clientele. With a decade of experience in general and cosmetic surgery, Dr. Allen can artfully craft your desired thigh appearance.
The first step in the process is scheduling a personal consultation at our Raleigh office. Here, we will answer any questions you may have about thigh lifts or any of our other services. To reach our front office please call (919) 676-5052. 
About
To reduce the sight of sagging, loose skin around the thighs, Dr. Allen uses several thigh lift approaches to restore contoured symmetry to your thighs. Loose, hanging skin around the thighs is a common problem for patients who have recently concluded a significant weight loss journey. While you might be in the best shape of your life, the excess skin around your thighs is hiding all of your hard work. Underneath that lax skin is the muscles you've so laboriously worked for. When we gain weight, our skin stretches to accommodate this change in our body mass. No amount of muscle toning or fat burning can restore skin that's been stretched past its limits.[1] With a thigh lift, Dr. Allen can tailor that excess skin and unveil a pair of slimmer, smoother legs. 
Thigh Lift Benefits
Reduced friction between legs
Increased appearance of muscle definition
Better fitting clothes
More attractive appearing legs
Candidates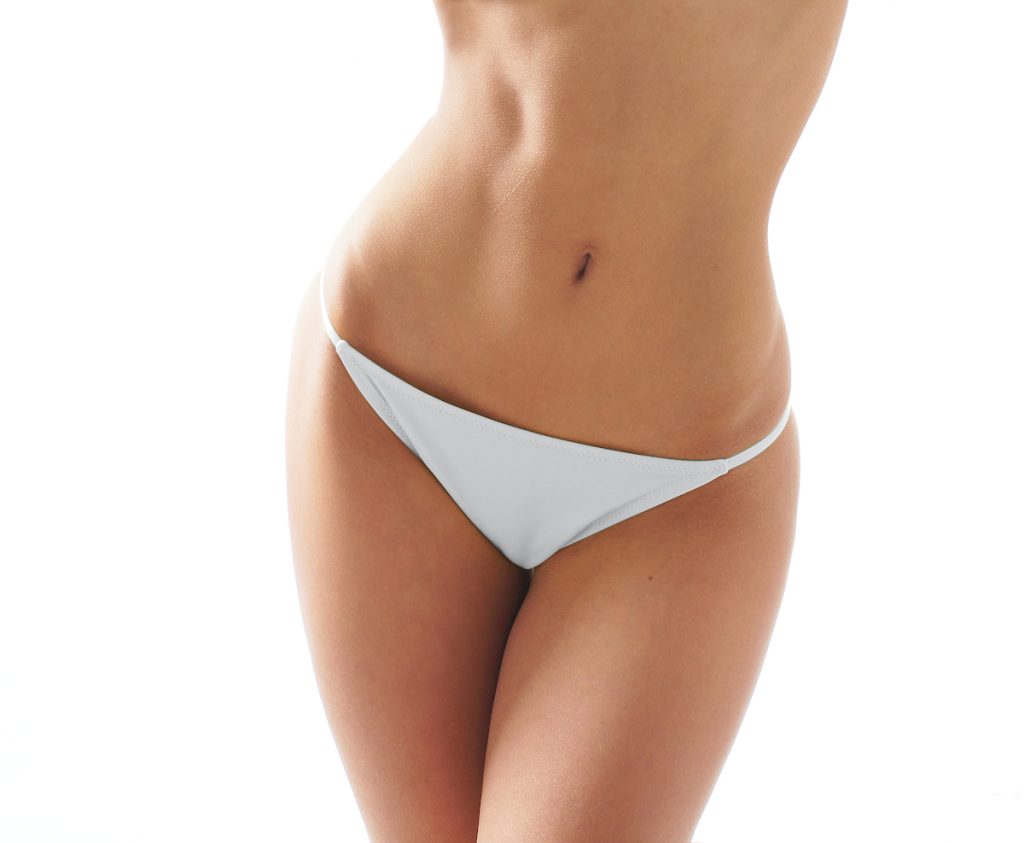 Those interested in a thigh lift will need to meet a couple of requirements before we approve your procedure. First, it is important to note that a thigh lift is not a weight loss procedure. It is a body contouring procedure to tighten unwanted, excess skin. We ask that our patients are at or near their ideal, stable weight. We ask this because weight change after the procedure will diminish the results of your thigh lift. Next, we ask that you be a non-smoker or be able to quit a couple of weeks before and for the duration of your recovery. Smoking can seriously hamper your body's natural healing process and cause a less-than-optimal recovery.
If you would like to take the first step on the journey to sculpted thighs, we invite you to schedule a personal consultation with Dr. Allen to learn more about what your thigh lift procedure will look like.
Personal Consultation
At your consultation, Dr. Allen will review your medical history and conduct a physical examination. She will then ask you about your desired, aesthetic results. Understanding your results and expectations is important for her to artfully craft your treatment plan. The better you communicate these wishes, the closer she can get to achieving them. Next, she will factor in what type of lift is best for your unique situation. When evaluating a patient for a thigh lift, a critical assessment must be made of the quality, location, degree, and extent of skin excess.[2] Finally, if you would like to include any complimentary body contouring procedures, she will be glad to answer any questions you may have about them. The beauty of a thigh lift is that the procedure can complement many other body contouring procedures. 
Preparation
To best prepare for your thigh lift, it is necessary to follow any individual instructions given to you during your consultation as these are specific to you. It is also important to:
Give up smoking a few weeks before your surgery and the entire duration of your recovery. Nicotine is known to constrict blood flow which can greatly affect surgery and healing.
Avoid blood-thinning medications such as aspirin or ibuprofen as these can increase bleeding during surgery.
Schedule a ride home as you will not be able to drive and take care of yourself immediately after your procedure.
Types of Thigh Lifts
For your thigh lift, Dr. Allen will use all or a couple of these approaches to achieve your desired results. She will finalize your treatment plan during your consultation. The different types of thigh lifts are:
Inner Thigh Lift
Whenever you walk or run, you might notice your inner thighs brush up against each other causing uncomfortable, irritable, sometimes painful friction. This friction can lead the inside of your upper legs to become red and chafed. To correct this, Dr. Allen employs the inner thigh lift. The incision is made near the groin area and extends downward, wrapping around the back of the thigh. Once the skin is gently pulled up towards your waistline, Dr. Allen trims the excess tissue away and carefully sutures the incision. With an inner thigh lift, Dr. Allen can eliminate the uncomfortable friction excess skin around the inner thigh causes.
Bilateral Thigh Lift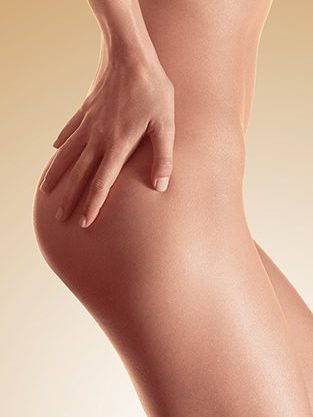 The outer or front part of the legs is commonly a troublesome spot for many of our clients. Loose tissue may hang from the top of the legs, sometimes so severely it stretches to the knees. To remedy this, Dr. Allen uses a Bilateral Thigh Lift. This specific lift tightens the skin of the outer thigh and relieves any signs of drooping on the front of the leg. Dr. Allen makes incisions on the front and outside side of your leg, near the lower edge of the bikini's bottom. There, Dr. Allen gently adjusts the tension and removes the excess skin. Once carefully sutured, the thigh appears more contoured, sculpted and smoothed.
Mini Thigh Lift
To reduce the sagging in the upper part of the inner thigh, Dr. Allen uses the mini thigh lift. Instead of tightening the entire thigh, a mini thigh lift focuses on the upper third of the thigh. It is especially useful for patients who don't have much excess fat or skin to remove but want the area addressed and contoured. Dr. Allen performs a small incision in the groin area. Once the skin has been smoothed into place, Dr. Allen expertly sutures the incisions closed, ensuring as minimal noticeable scarring as possible.
Recovery & Results
Once Dr. Allen completes the procedure, most patients will have a drain placed under the skin to prevent the accumulation of fluid that can occur during the healing process. For the first month, it is important to limit activity. We also recommend that you avoid clothes that rub against the treated areas.
Once the swelling subsides over the next few weeks, you will be able to see your results more clearly. No longer do you have to feel embarrassed about your legs' appearance. After just a few months, you will be able to strut confidently in whatever dress, skirt, bikini, or shorts you wish!
Cost in Raleigh
The cost of your thigh lift will vary depending on a couple of factors. Thigh lifts are commonly included with other cosmetic procedures, so the cost of those procedures will be factored into your total balance. If you like to see what specials we currently offer please visit our specials page or give our office a call at (919) 676-5052. 
FAQ
Is a thigh lift permanent?
It is important to note that no cosmetic procedure is permanent. Through natural aging, our body is continually changing. But, with a thigh lift, you can see noticeably contoured, slimmer thighs for years to come.
How can I make my results last longer?
The best way to ensure your thigh lift results last as long as possible is to continue leading a healthy lifestyle. By maintaining a stable, healthy weight, you can ward off any new growing fat deposits on your thighs. A healthy, active lifestyle will help your thighs remain to look youthful and sculpted years after your thigh lifts with Dr. Allen and her team.
References
Chait, A., & den Hartigh, L. J. (2020). Adipose Tissue Distribution, Inflammation and Its Metabolic Consequences, Including Diabetes and Cardiovascular Disease. Frontiers in cardiovascular medicine, 7, 22. https://doi.org/10.3389/fcvm.2020.00022
Kenkel, Jeffrey M. M.D.; Eaves, Felmont F. III M.D. Medial Thigh Lift, Plastic, and Reconstructive Surgery: August 2008 – Volume 122 – Issue 2 – p 621-622 doi: 10.1097/PRS.0b013e318180405f