Renuvion
Offered at our convenient location in Raleigh, NC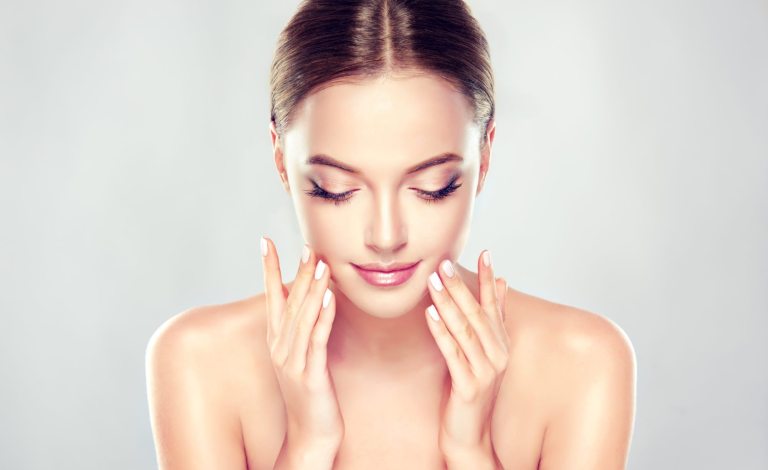 Renuvion® is an exciting new non-surgical procedure that utilizes helium plasma energy to tighten the skin. Do you have loose skin on your body but do not want to undergo a surgical procedure? Renuvion offers a way to tighten sagging or loose skin without large incisions or general anesthesia. This minimally-invasive treatment can achieve similar results as a skin-removing surgical procedure in a single treatment and with much less downtime.
If this sounds like a treatment you would be interested in, give Raleigh's Allen Aesthetic Surgery a call at (919) 676-5052, and let us help you make the best first impression!
About
Developed by the Bovie® corporation, Renuvion® (formerly known as J-Plasma or J-Plasty) is an advanced energy device that combines cold helium plasma with radiofrequency energy to effectively tighten loose, sagging skin and smooth wrinkles and creases. When the device is inserted into the skin through small incisions, an exact stream of radiofrequency energy and plasma is delivered to the targeted tissue. The radiofrequency energy heats, ablates, and contracts the tissue to create a "shrink wrap" effect and tighten the skin while the helium plasma ensures the skin stays at a safe, cool temperature. This state-of-the-art device treats the deep layers of the skin to promote tightening from within. [1]
Common Treatment Areas
Abdomen
Waist
Thighs
Knees
Neck
Face
Chin
Arms
Breasts
Buttocks
This procedure is often usually performed within a couple of hours depending on the number of treated areas.
Benefits
A major benefit of this device is that the cold plasma is colder than laser energy, allowing a safer, less risky procedure without unintended tissue trauma. Renuvion can also be used for skin resurfacing as well as skin tightening on just about anywhere on the body, even the delicate skin on your face. [2]
The outcome, even with just one treatment, has been unparalleled to any other laser or device. The best part of this skin tightening procedure is that it can be performed in the office without general anesthesia and the recovery time is short.
Candidates
Candidates for Renuvion treatment in Raleigh, North Carolina have loose or stretched skin that is bothersome but not severe enough to undergo a surgical procedure. These effects can be due to weight loss, genetics, or aging. It is important to be healthy and not have any skin infections in the treatment area. Patients appreciate this minimally-invasive procedure for its quick treatment and recovery time.
Personal Consultation
During your Renuvion consultation with Dr. Amber Allen, you will have the chance to express your aesthetic goals and discuss your health history and current medications. A medical examination will then take place on the potential treatment areas to confirm that Renuvion would be effective at tightening the skin and creating your desired contour. If deemed the right procedure, Dr. Allen will explain each step of the customized treatment so you will know what to expect. Personalized pre-op and post-op instructions are also provided. 
Preparation
To properly prepare for your treatment and ensure a smooth recovery, medications like anti-inflammatories and herbal supplements should not be taken about two weeks before treatment. Often Dr. Allen does require some pre-operative blood work testing as safety is a priority! The medications utilized during the procedure are broken down by the liver and kidney; thus it is important to know if doses require adjustment during the procedure. It is also best to temporarily stop drinking and smoking during this time period. Additionally, make sure not to use any topical creams or medications the day before treatment, and on the day of you should not wear makeup or lotion.
Procedure
Renuvion treatment involves the application of local anesthesia to the target area, and in cases where it is combined with liposuction, the liposuction treatment is performed first. Using the same incisions, radiofrequency energy is delivered underneath the skin with a thin wand to promote the tightening of the skin and improve contour. This process encourages the production of collagen in the procedure site, tightening the skin and improving the overall appearance of the treated area. All while this is happening, helium plasma is keeping the skin cool. When the treatment is finished, incisions are sutured. 
Recovery
Patients can return to work often within a few days of the procedure being complete, but the swelling usually subsides in about two weeks. When performed in combination with liposuction, there is no additional healing time over what is required for liposuction. There may be mild discomfort following the procedure, and what is present can typically be controlled with over-the-counter anti-inflammatories. Although there is some downtime from skin resurfacing with the Renuvion, results with this device have surpassed those with traditional CO2.
Results
Results from Renuvion usually take some time for the final effect. The device is activating the collagen fibers under the skin and although the rebuilding process starts right away, it may take up to a year for the final result to become evident. The best part – you only need one treatment in most circumstances to reach your goal!
Corresponding & Complementary Procedures
Liposuction
Liposuction is another body sculpting procedure that is commonly performed with Renuvion to further enhance results. Liposuction suctions out fat cells from areas of the body that have been resistant to exercise and diet. Just in 2019, over 265,000 women and men received liposuction! [3] Like Renuvion, it can be performed just about anywhere on the body, making these procedures the perfect sculpting duo. 
When performed together, the liposuction cannula and Renuvion wand can be inserted into the same incisions; liposuction will be performed first. The cannula is used to break up fat deposits to make it easier to suction out of the body. Renuvion will then be used to contract the tissue and mold the skin to the newly slimmed areas to ensure the best contouring possible. Liposuction results are long-lasting so long as exercising and diet and maintained. This combo procedure is often used to treat the arms and the abdomen, but it can be used on many other areas.
Breast Augmentation
If you desire a super curvaceous look, you may also be interested in breast augmentation. The contrast between your newly slimmed body and larger breasts will be incredible. Breast augmentation can be achieved in a few different ways. Implants can be inserted (either saline or silicone) or a fat transfer can be performed. If you opt to receive liposuction during your Renuvion treatment, the fat will already be available for transfer! Breast augmentation is a very customizable procedure. Patients are encouraged to take part in the decision-making process for size. If this is something you would like to learn more about, fill out our online form to schedule a conversation with Dr. Allen and she will be happy to discuss all of your options. 
Cost
The cost of Raleigh, NC Renuvion treatment depends on different factors including treatment location and whether or not liposuction is also performed. During your personal consultation, a custom quote will be given to you based on the answers to the above factors. 
FAQ
What is Helium Plasma Energy?
Helium plasma energy is typically inert, but during the procedure, it is affected by radiofrequency energies that ionize the gas causing it to become plasma. When this substance comes in contact with the backside of the skin, it causes it to tighten at a level that is unmatched by other techniques, including ultrasound or lasers. One of the benefits of HPE is its lower temperature; the high temperature of lasers has a higher potential to cause harm, while plasma can tighten skin anywhere that's needed.
How long will it be before I see results?
Results of Renuvion can be noticed after treatment and become more apparent in a couple of months, providing time for the swelling to pass. Most patients begin to see results after 3-6 months after collagen has had time to develop.
What areas of the body can I receive Renuvion skin tightening?
This procedure is applicable just about anywhere where loose skin is a concern. It is particularly effective for patients who have loose abdominal skin but not quite enough to call for a tummy tuck. This procedure is considered a go-to solution for saggy underarm skin, a condition that has traditionally been very difficult to treat. 
Can I receive other procedures at the same time as Renuvion?
Yes, Renuvion is quite often performed at the same as liposuction. This is because more contour can be achieved. Renuvion will be able to tighten the skin even more so where the fat has been removed. 
References
Gentile RD. Renuvion RF-Helium Plasma for Subdermal Skin Tightening, Facial Contouring and Skin Rejuvenation of the Face and Neck. Facial Plast Surg Aesthet Med. 2020;22(4):304-306. doi:10.1089/fpsam.2020.0070
Renuvion® – Reshaping What's Possible®. Renuvion. Published 2022. Accessed September 15, 2022. https://www.renuvion.com/
American Society of Plastic Surgeons. 2020 National Plastic Surgery Statistics.; 2021. Accessed September 15, 2022. https://www.plasticsurgery.org/documents/News/Statistics/2020/plastic-surgery-statistics-report-2020.pdf