Labiaplasty
Offered at our convenient location in Raleigh, NC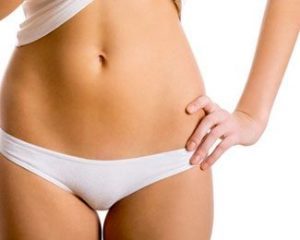 Age affects all parts of the human body, from the skin of the face to the elasticity and fullness of the labia. A labiaplasty is used to enhance the labia minora in women who feel they've lost some of their luster or just want a more luscious set.
In some cases, this procedure is performed to help stop thinning labia from twisting and tugging that can cause discomfort during normal daily activity or during intercourse. Other reasons include irritation, itching, and a feeling of self-consciousness.
Did You Know?
FGCS or Female Genital Cosmetic Surgery has been becoming more popular in recent years, though the first occurrence of it was reported in 1983. These procedures have primarily been used to ease discomfort in women who have large labia that cause discomfort or embarrassment, but a growing understanding of the role they play both aesthetically and functionally has seen a rise in these treatments.
Between the years of 1983 and 1990, there was only one treatment available for labia, but this has increased to include a broad range of techniques that are separated into three primary groups.
FAQ
What's Involved With Getting Labiaplasty in Raleigh, NC?
The primary focus of a labiaplasty is to remove a portion of the labia minora to prevent them from extending below the labia majora. In some cases, this procedure is used to correct uneven labia or to prevent them from falling out of a bathing suit. Anesthesia can be done under local anesthesia or full anesthesia depending on the desires of the patient and demands of the procedure. Occasionally during the procedure reduction of the tissue around the clitoral hood will be performed if desired. All surgical incisions are closed with absorbable sutures in most cases.
What Is Recovery From Labiaplasty Like?
Typically patients are advised to take a week or more off work to allow the tissues to heal correctly, during which cold packs and medication are used to help ease pain from swelling. This pack is commonly placed between the patient's undergarments and something like Spanx, but not directly against the affected tissue. This pack should only be in place for approximately 20 minutes at a stretch. Four to six weeks after the procedure patients can return to regular sexual activity and resume the use of tampons. The initial swelling may pass in the first six weeks, but occasionally the last residue of swelling will take up to six months to pass.
What Can I Expect As Results From This Procedure From Dr. Amber Allen?
Labiaplasty will typically resolve the concerns of the patient, primarily as concerns discomfort caused by pulling and twisting on the labia during exercise and normal activity. 90% of all patients are satisfied with the results they get from their procedure.