Labiaplasty
Offered at our convenient location in Raleigh, NC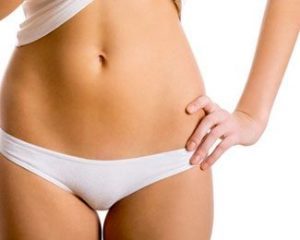 Age affects all parts of the human body; from the skin of the face to the elasticity and fullness of the labia. A labiaplasty can enhance the labia minora and/or labia majora for women who feel they've lost some of their luster. Dr. Amber L. Allen can apply her vast expertise to bring a harmonious balance to her patients' most intimate areas.
Conveniently located in Raleigh, North Carolina, Allen Aesthetic Surgery empowers you to contour your body to reflect your ideal vision. Whether you want to look better or feel amazing, Dr. Allen can help. Schedule a consultation at your earliest convenience to learn how labiaplasty may be right for you. We also offer virtual consultations for those who cannot visit us in person. No matter where you log on, Dr. Allen wants to connect.
What Is Labiaplasty?
Labiaplasty is a delicate procedure that reshapes and contours the vulva, which features two sets of labia. The outer set is called the labia majora and the inner ridge is known as the labia minora. Both sets of labia flank the vaginal opening.
Women who wish to improve the sensation and/or appearance of their labia can greatly benefit from a labiaplasty treatment.
In some cases, this procedure is performed to help stop elongated labia from twisting and tugging. Disproportionate labia can cause discomfort during normal daily activity or during intercourse. Other reasons include irritation, itching, and a feeling of self-consciousness. Regardless of the underlying reasons for labiaplasty, Dr. Allen approaches each procedure with focus and comprehensive care.
Did You Know?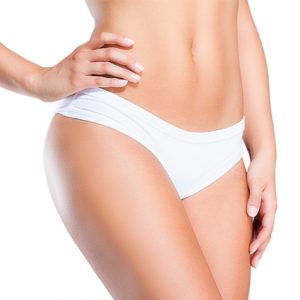 FGCS or Female Genital Cosmetic Surgery has been becoming more popular in recent years, though its modern origins date back to 1983. These procedures have primarily been used to ease discomfort in women who have excessive labial tissue that causes discomfort or displeasure. A growing understanding of FGCS and its role in aesthetic and functional improvement has led to the rise in these treatments.
Between the years of 1983 and 1990, there was only one treatment available for labia. Since then, innovation has helped broaden the range of labiaplasty techniques. The exact type of procedure required will depend on the patient's unique anatomy and improvement goals.
De-Epithelialization Method
To create a harmonious look and feel between the labia minora and majora, your surgeon can carefully remove the epithelial layer of tissue. The deepithelialization technique leaves a patient's subcutaneous material untouched.[1] The border between the two sets of labia are then skillfully rejoined all the way around the vulva.
Wedge Technique
Instead of altering the entire perimeter of the labia, your surgeon may opt for the wedge technique.[2] This is when she gently removes a wedge of tissue and sutures the incision together, tightening the overall look and feel of the area.
Trim Method
Also known as edge excision, the trim method reshapes the exterior of the labia minora to reduce their size. The trim technique may be employed to remove darker tissue and bring a brighter hue to the labia.
Labiaplasty is not a "one size fits all" procedure. Your contours will dictate your self-improvement journey, and Allen Aesthetic Surgery will be your copilot along the way.
Benefits
The benefits of labiaplasty are as varied as the human anatomy. Your experience is unique, and Dr. Allen will customize your procedure to the exact nature of your cosmetic and wellness needs. Labiaplasty benefits generally fall into two major categories: functional and aesthetic. According to one extensive survey, 37% of women sought labiaplasty for aesthetic reasons, 32% wanted functional improvement, and the remaining 31% indicated that they received labiaplasty for both functionality and aesthetics.[3]
Benefits of Labiaplasty
Minimize discomfort
Facilitate sensitivity
Clothes fit more comfortably
Improves sexual functionality
Provides symmetry
Boosts self-esteem
Eligible Candidates
If you are a woman in the Raleigh vicinity and you wish to rejuvenate the look or feel of your labia, then Allen Aesthetic Surgery can help. Ideal candidates are non-smokers in good health and with realistic expectations. To determine your eligibility for labiaplasty, please call (919) 676-5052.
Private Consultation in Raleigh, NC
Communication is the first step toward understanding. If you are dissatisfied with the contours of your labia, you deserve discretion and attention. Dr. Allen wants to learn more about your medical history and future cosmetic goals.
As part of our continued efforts to communicate openly with our greater Raleigh community, we regularly update our blog. We hope our posts can inspire and inform, so take a look and make a mental note of any questions that may arise. Your consultation is an opportunity for a free exchange of ideas and concerns. In addition to being a skilled surgeon, Dr. Allen is an excellent listener.
Preparation
During your individual consultation, you will receive detailed instructions on how to prepare for labiaplasty. Please follow Dr. Allen's directions closely; she has your best interest at heart.
Your preparation will be tailored to your anatomy and the parameters of your upcoming labiaplasty procedure.
In general, it is always a great idea to quit smoking at least two weeks before any surgery. You may also be advised to stop taking certain supplements like aspirin, ibuprofen or other blood-thinners. Optimal circulation is vital to a safe and successful recovery.
Please appoint a loved one to be your caregiver before you arrive for your labiaplasty. This individual will help tend to your everyday needs, like filling prescriptions and monitoring your progress. Your caregiver will be expected to drive you to and from our clinic, since you will not be allowed to operate a motor vehicle after labiaplasty.
Procedure
The primary focus of a labiaplasty is to remove a portion of the labia minora to prevent them from extending below the labia majora. In some cases, this procedure is used to correct uneven labia or to prevent them from peering out from the sides of bathing suits or undergarments. Anesthesia can be administered locally, or general anesthesia may be required depending on the demands of the procedure. Dr. Allen closes her surgical incisions with absorbable sutures in most cases. These sutures do not require a follow-up visit to be removed.
Healthy Recovery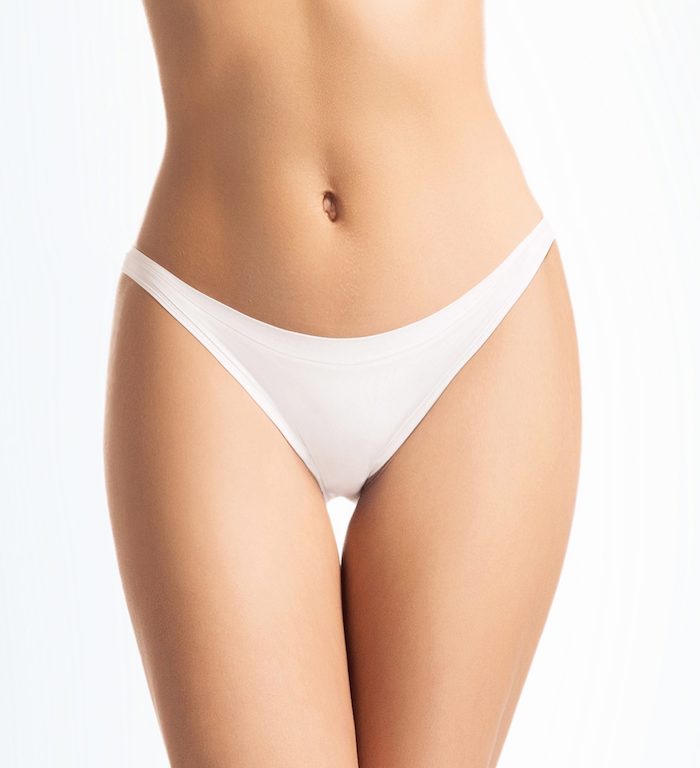 Typically, patients are advised to take a week or more off work to allow the affected tissues to heal correctly. During the recovery period, cold packs and medication are used to help ease pain from swelling. Cold packs are commonly placed on top of a sanitary napkin or wrapped in a paper towel. They should not be applied directly to the skin and should not be left for longer than approximately 20 minutes at a time. Patients are asked to avoid sitting for prolonged periods of time due to increased pressure to the site. A lying position is the best position for the first 3 days. Tight compression garments are not recommended but rather loose, flowy clothing allows the area to "breathe." Patients should also rinse the surgical area with warm water following use of the toilet to ensure the area heals quickly. Excessive wiping is discouraged.
Most patients can return to regular sexual activity and resume the use of tampons after 6 weeks. The initial swelling may pass in the first six weeks, but occasionally, swelling may take up to six months to fully resolve.
Labiaplasty Results
Labiaplasty is designed to resolve the concerns of the patient, primarily as they pertain to discomfort. Before undergoing labiaplasty, many women complain about irritation during exercise or sexual activity. By reshaping the dimensions of the labia, Dr. Allen can address these issues, helping to provide proper sensitivity and daily comfort.
To get a glimpse of our past patients' overwhelming satisfaction, please read our glowing reviews. We are humbled by these kind words, and we strive to continue providing 5-star service to the Raleigh area.
Another wonderful subset of results stemming from labiaplasty involves improved aesthetics. When your most intimate parts reflect your preferred vision, then you can feel more confident in romantic situations. Sexuality is a complex combination of psychology and physicality. By contouring the labia, Dr. Allen can help alleviate concerns of both the body and the mind. The way you perceive your labia is a powerful reality. When labiaplasty delivers the results you want, it reduces insecurities and empowers your perspective.
FAQ
Is labiaplasty safe?
Labiaplasty is a delicate procedure. You should only trust a board-certified doctor to perform such an intimate surgery. Dr. Amber L. Allen is dedicated to the art and science of aesthetic improvement. Safety and patient satisfaction are Dr. Allen's top priorities. Contact our Raleigh office to learn how you can benefit from labiaplasty. 
How much does labiaplasty cost in Raleigh?
Dr. Allen is proud to offer the best body contouring services at the right price. The cost of your labiaplasty will be tailored to your unique cosmetic needs and functionality desires. Allen Aesthetic Surgery offers occasional specials, so check back often to take advantage of Raleigh's premier labiaplasty expert.
References
Thomas, Liji. (2019). De-Epithelialization Technique for Labial Reduction. News-Medical. Retrieved from: https://www.news-medical.net/health/De-Epithelialization-Technique-for-Labial-Reduction.aspx
Cao, Y., Li, Q., Li, F. et al. (2015). Aesthetic Labia Minora Reduction with Combined Wedge-Edge Resection: A Modified Approach of Labiaplasty. Aesthetic Plastic Surgery, 39, 36–42. https://doi.org/10.1007/s00266-014-0428-x
Miklos, JR, Moore, RD. (2008). Labiaplasty of the Labia Minora: Patients' Indications for Pursuing Surgery. The Journal of Sexual Medicine. 5(6)1492-1495. https://doi.org/10.1111/j.1743-6109.2008.00813.x