Breast Lift (Mastopexy)
Offered at our convenient location in Raleigh, NC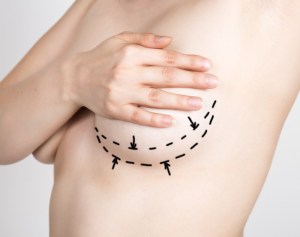 A breast lift is a surgical procedure that contours and elevates the bust
No matter how high we climb, gravity always wins. It keeps us grounded, but it can also weigh us down (literally). But now, you can defy gravity with the help of Dr. Amber L. Allen. 
Allen Aesthetic Surgery is your ultimate resource for breast lift solutions. Dr. Allen tailors the procedure to your anatomy and cosmetic goals. By gently removing excess skin and raising the declination of the bust, the doctor delivers truly transformative results.
To benefit from Dr. Allen's dedication and expertise, please contact Allen Aesthetic Surgery. To accommodate those who are unable to visit us in person, we also offer virtual consultations. No matter where you log on, Dr. Allen wants to connect with you.
Best Breast Lift in Raleigh, North Carolina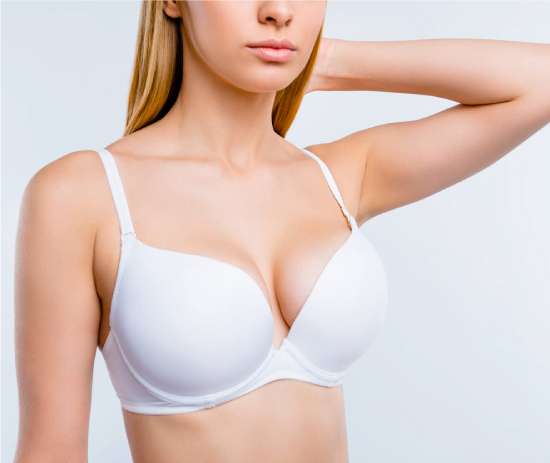 When certain parts of the body sag, the scientific term is ptosis. A breast lift reverses ptosis by tightening skin and literally lifting the bust to a more desired position. Mastopexy can also reshape the areola, if the patient is dissatisfied with the shape or appearance of her areolas.
To discuss how a breast lift will work with your contours, feel free to call our Raleigh office at (919) 676-5052. 
Benefits of Mastopexy
In addition to the obvious aesthetic benefits of a breast lift, there are physical perks as well. When drooping and tugging cause discomfort, it is difficult to overcome. Women experiencing ptosis may opt to wear constrictive bras to hide their silhouette and keep their bust in place. Over time, tight undergarments can chafe the skin and irritate the soft tissue of the breasts. Mastopexy alleviates these concerns and empowers women to live their best lives.
Breast Lift Benefits
Clothes fit more comfortably
Wrinkles are smoothed away
Curves are more flattering
The appearance of the nipple complements the look of the breast
To experience the many benefits of mastopexy for yourself, please contact us in Raleigh, North Carolina. We are conveniently located to serve the needs of our neighboring communities of Durham, Chapel Hill, Rocky Mount, Wilson, Cary, and beyond.
Eligible Candidates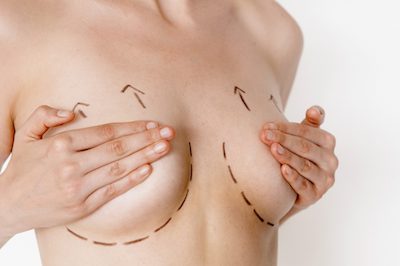 If you are a healthy woman who wants perkier, youthful breasts, then mastopexy may be the ideal solution for you. Dr. Allen can determine your eligibility for a breast lift during your initial consultation.
If you can't wait until your appointment, here's a simple exercise you can conduct at home: it's called the pencil test. Stand naturally and place a pencil horizontally under the fold of one of your breasts. If the weight of your breast is sufficient to hold the pencil in place, then it is experiencing ptosis (sagging). Erase your insecurities and consider the boost a breast lift can provide.
Private Consultation in Raleigh
Communication is central to cosmetic enhancement, but it is not always easy. Discussing personal matters can feel awkward, but Dr. Allen is a caring, compassionate listener. She is ready to hear about your goals and concerns, so call (919) 676-5052 to get the conversation started.
In a continued effort to provide insightful communication to her Raleigh friends and neighbors, Dr. Allen regularly updates her blog. Feel free to peruse her posts and gather any questions that may arise. Ask them during your appointment and bask in Dr. Allen's wellspring of knowledge.
Preparation
During your comprehensive consultation, Dr. Allen and her associates will provide you with detailed instructions to ready you for surgery. These directions will be customized to your anatomy and medical history, so please follow them closely.
In general, it is advisable to quit smoking and stop taking certain blood-thinning medications in the three to four weeks leading up to any invasive procedure. Dr. Allen wants your circulation to be at peak performance to facilitate a successful breast lift and a rapid recovery.
Procedure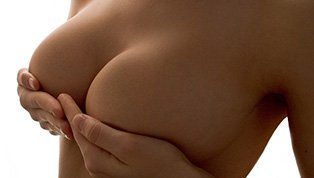 When you arrive for your surgery, Dr. Allen will meet with you one last time to review the finer points of your procedure. You will be given the appropriate anesthesia to keep you safe and comfortable throughout the breast lift process. The exact nature of your procedure will depend on the extent of your ptosis and the desired results you seek.
There are several types of lifts that can be performed, including:
Donut Mastopexy
Sometimes called a "mini" breast lift, the donut technique begins with an incision around the perimeter of the areola.[1] Dr. Allen is able to remove excess skin and reduce the size of the areola to the patient's specifications. When she sutures the incision closed, the tiny scar is hidden along the dark border of the nipple. The breast enjoys a subtle lift to address mild to moderate ptosis. 
Lollipop Method
When sagging is more pronounced, a "lollipop" or vertical lift may be the best option.[2] Dr. Allen extends the incision downward from the nipple along the lower cup of the breast. This allows her to access more areas within the breast and remove additional tissue and skin. The two flaps are gently rejoined, creating the desired rise that gives a breast lift its name.
Anchor Technique
When ptosis is extensive, Dr. Allen may opt for the anchor, or inverted T, method. After making the vertical incision described above, Dr. Allen will make horizontal incisions along the breast fold. The skin is tightened in three dimensions, pulling it taut along the crease as well as the vertical line up to the nipple.
Your physique will inform the doctor which technique is right for your procedure. Contact Allen Aesthetic Surgery to assess your options and chart a path to perfection. 
Recovery and Results
Immediately following your procedure, a trained medical professional will be by your side to monitor your progress and attend to your needs. You will then be ushered to a caregiver of your choosing. Please appoint a loved one to drive you home and stay with you for 24 hours after surgery.
To get a glimpse of your future satisfaction, please visit our reviews page. We are humbled by our patients' kind words and eager to add you to our growing list of happy, healthy clientele. 
You will be fitted for a compression garment to cradle your bust. Please follow Dr. Allen's instructions regarding cleaning the area around your incisions. You should plan to take at least one week off work, and you may be asked to return to Allen Aesthetic Surgery at the end of this designated rest period. We want to assess your progress, remove any sutures that need attention, and celebrate your fabulous results!
Complementary Procedures
A breast lift rejuvenates the bustline by raising and tightening the lower pole of the breasts. Dr. Allen can help bring even more holistic harmony to the upper body with a suite of services designed to provide overall enhancement.
Breast Augmentation
To add volume to the upper pole of the breast, consider the benefits of breast augmentation. Implants can be placed in conjunction with a breast lift procedure to fill out your profile comprehensively. 
Tummy Tuck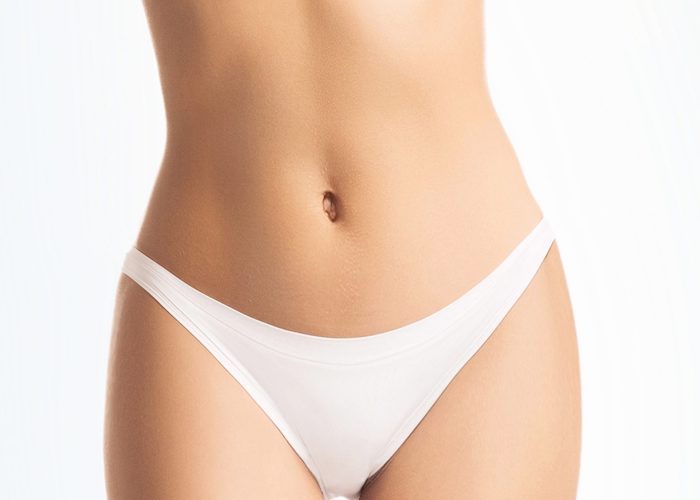 Just as a mastopexy procedure removes excess skin along the chest, a tummy tuck can smooth and shape your abdominal region. Dr. Allen will gently contour your midsection, remove unwanted fat deposits, and redrape your skin to reflect your ideal silhouette. 
Arm Lift (Brachioplasty)
Sagging is often most noticeable under the arms, creating "bat wings" that may dangle embarrassingly. An arm lift at Allen Aesthetic Surgery improves the look and feel of upper arms. Wave goodbye to bat wings and say hello to the sleeker, stronger new you!
Regardless of which procedures work best for your frame, Dr. Allen is your ideal copilot on the road to rejuvenation. Contact our Raleigh office and begin your journey today.
FAQ
How much does a breast lift cost in Raleigh?
There are many considerations that factor into the price of surgery. Dr. Allen will explain the cost of each component during your private consultation. Allen Aesthetic Surgery is committed to providing transparent pricing at every stage in the enhancement process. From preparation to procedure to follow up, we deliver the best care at the right price. 
Is breast lift surgery safe?
Mastopexy is a delicate, precise procedure. You should only trust your wellness to a board-certified surgeon with the experience and expertise of Dr. Amber Allen. She prioritizes your safety and satisfaction above all else. Dr. Allen is your ultimate medical resource, whether you want a breast lift or an alternate approach to address your cosmetic issues. An informed decision is the best decision, and Allen Aesthetic Surgery can provide you with the tools you need to succeed. Contact our office and let's start an uplifting conversation!
References
Auersvald, A., & Auersvald, L. A. (2009). Crescent mastopexy with augmentation. In Breast Augmentation (pp. 277-281). Springer, Berlin, Heidelberg. Retrieved from https://link.springer.com/chapter/10.1007/978-3-540-78948-2_33
Akyurek, M. (2011). Vertical Mastopexy and Lateral Intercostal Artery Perforator (LICAP) Flap With Pectoralis Muscle Sling for Autologous Tissue Breast Augmentation in the Bariatric Patient. Annals of Plastic Surgery: 66 (1) 29-35. DOI: 10.1097/SAP.0b013e3181d6e28a