Liposuction
Offered at our convenient location in Raleigh, NC
For many people engaging in a healthy lifestyle, having a proportionate, contoured body is a significant goal. Sometimes, stubborn fat leaves plenty to be desired from your exercise and diet regimen.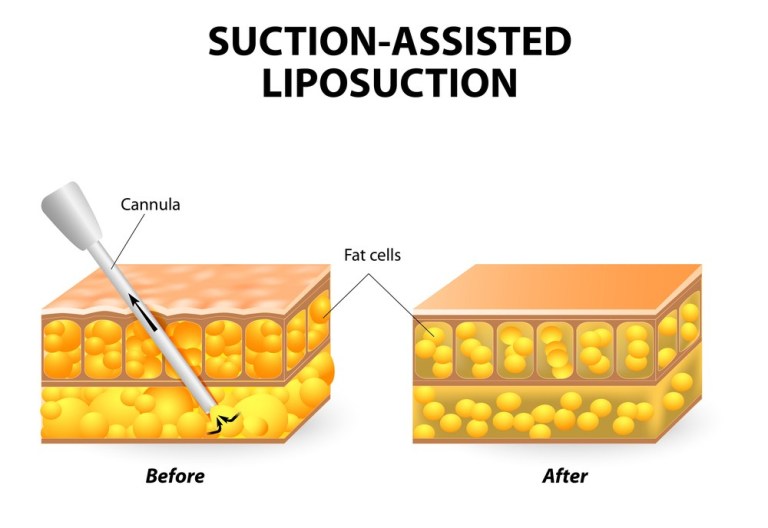 Liposuction, also known as lipoplasty, is the removal of excess fat from the body – usually for cosmetic purposes. Allen Aesthetic Surgery performs liposuction on nearly every area of the body notorious for storing stubborn fat. Dr. Amber L. Allen is a board-certified surgeon who is well-experienced in the area of cosmetic surgery. As an innate artist, Dr. Allen is able to identify the perfect balance of the aesthetic of an individual. She is able to listen to your needs in order to help you meet your goals.
About Liposuction in Raleigh, North Carolina
Liposuction is a surgical procedure that eliminates targeted subcutaneous fat from the body. For many patients, liposuction is a last resort after years of diet and exercise. Liposuction is not a replacement for a healthy diet and physical activity. However, it is an excellent way of eliminating fat pockets that just won't seem to budge regardless of how physically fit you may be. After undergoing liposuction treatment, most patients can expect improved bodily proportion and slimmer contouring. Some of the areas liposuction can be most effective include:
Abdomen
Hips
Thighs
Back
Calves

Buttocks
Waist
Inner knee
Ankles
Did you know…
Liposuction has been used in cosmetic surgery for many decades? In fact, it has become so routine that it was the number one performed plastic surgery in America by 2004. Today, many people still choose to undergo liposuction with more than 250,000 procedures performed in 2018. 
Liposuction can be performed alone or paired with other cosmetic procedures. Many patients choose to couple Liposuction with a tummy tuck (abdominoplasty), facelift, and/or breast augmentations/reductions.
Before and After Photos
Benefits of Liposuction
Liposuction can offer you a number of priceless benefits. Not only will clothes fit better, but you may experience enhanced confidence after liposuction. This may encourage you to maintain your results by embracing a healthy lifestyle.
Additional Liposuction Benefits
Slimmer contours
Flatter belly
Sculpted body
Long-lasting results
Improved body image
Liposuction is not a weight loss solution, but rather a body contouring treatment.
Candidates
If you are looking to undergo Liposuction surgery, you should be within 30% of your ideal weight. You should also be a healthy, non-smoker who desires to get rid of fat deposits in specific areas of the body. To see your best results, your skin and muscles should have good elasticity and tone at the treatment site. Lastly, candidates have realistic expectations about what Liposuction can do for them to reach their goals.
Private Consultation
During a private, one-on-one consultation with Dr. Allen, you will have the opportunity to discuss your goals and expectations. You will be prompted to share the details of your medical and health history. Dr. Allen will provide you with information regarding Liposuction and what it can do to help you meet your goals. She will also ensure you are comfortable and well-informed at all times during this interaction, so feel free to ask all of your questions about Liposuction during your appointment. Dr. Allen will perform a physical examination of your desired treatment areas. From there, she will determine your candidacy for Liposuction. A customized treatment plan will be created for you, keeping your aesthetic desires in mind.
Are you ready to learn more about Liposuction? Reach out to Dr. Allen's office by calling (919) 676-5052 to speak with our helpful patient coordinator about scheduling your consultation.
Preparation
To prepare for Liposuction surgery, Dr. Allen may direct you to stop smoking and drinking alcohol for some time before your procedure date. You may need to stop taking certain anti-inflammatory medications. You will need to appoint a trusted adult to drive you home after you are discharged. They should stay with you for at least 24 hours afterward. Dr. Allen may also encourage you to fill any prescriptions prior to your surgery day so they will be accessible when you need them after your procedure. If there are any instructions specific to your case, Dr. Allen will provide them to you during your pre-operative appointment. It is imperative that you follow all directives to ensure a safe and successful procedure.
Liposuction Procedure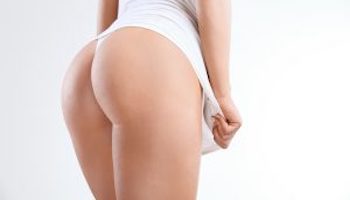 Prior to your surgery, Dr. Allen will meet with you to review your procedure plan. She will confirm your desire to undergo surgery and revisit your goals. Dr. Allen will mark your treatment area(s) with a surgical marker. This will assist her in identifying anatomical landmarks, incision sites, and areas of focus. She may take photos to help you visualize your treatment progress.
From there, you will be taken to the procedure room and given an anesthetic. This medicine will keep you comfortable during Liposuction. Dr. Allen will then follow her markings and create small incisions. She will gently guide a long hollow tube, called a cannula, under your skin to break up and remove the fat at the treatment sites using reverse pressure. The cannula will vacuum out the unwanted fat cells from your body. Once your treatment area is meticulously sculpted to meet your goals, Dr. Allen will carefully suture the incisions closed.
Recovery
Following Liposuction, you can expect the treatment area to be swollen and tender. You may be directed to wear a compression garment to aid in reducing swelling and assist in keeping the skin taut against your new contours. You will need to take your prescribed medications as directed. Drains may be placed under your skin to remove excess fluid build-up. You can expect some downtime after your procedure. The length of your recovery period will depend on the area(s) treated with Liposuction, how closely you follow the aftercare instructions provided, and your body's natural healing process. You can expect substantial swelling and soreness to subside after several weeks with residual swelling clearing after several months. Dr. Allen will let you know when to return to the office for a follow-up appointment. During your follow-up appointment, Dr. Allen may remove your drains and sutures. She will gauge your progress and provide additional directions, as needed.
If you are ready to experience the impressive results of Liposuction for yourself, call Allen Aesthetic Surgery to schedule a consultation to learn more!
Results
After your Liposuction surgery, your results may be immediately apparent. You may have a significantly slimmer and sculpted treatment area. After you have healed and swelling has subsided, your results are long-lasting! You can maintain your new silhouette for years to come if you continue an appropriate exercise and diet regimen.
Pricing for Liposuction in Raleigh
Because Liposuction is a highly customized procedure, cost will be determined based on your specifications. Contact Allen Aesthetic Surgery today to schedule your private consultation and receive a personalized estimate for Liposuction.
FAQ
AM I A CANDIDATE FOR LIPOSUCTION?
You may be a good candidate for liposuction if you are relatively healthy, yet struggle with disproportionate fat distribution unrelated to your weight or physical fitness. Liposuction patients should be non-smokers and should have relatively firm skin and muscle tone. Schedule a professional consultation to learn more about whether liposuction is right for you. 
WHAT SHOULD I EXPECT DURING LIPOSUCTION TREATMENT?
Most cases of liposuction can be performed while you are awake. Thus, you are encouraged to eat a light breakfast prior to your arrival. You will receive oral medications to place you in a relaxed state. Also, a special numbing solution, called "tumescent fluid" is placed in the areas liposuction is being performed so that you remain comfortable. Some patients actually fall asleep during the procedure!  

If you do wish to have IV sedation for your procedure, you will not be permitted to eat or drink anything the day of your liposuction procedure. Another healthcare professional will administer IV sedation to help you relax or fall asleep during the surgery. 

Dr. Allen will use a long narrow tube to dislodge fat via small incisions near the targeted liposuction areas. Once the fat is dislodged, it will be suctioned out of the body using a surgical vacuum. Most Liposuction surgeries last between one and four hours depending on the number of treatment areas.
CAN YOU EXPLAIN THE RECOVERY PERIOD TO ME?
You'll awaken from your procedure wearing a compression garment to reduce swelling. There may also be drains in place at your incision sites to remove fluid build-up. Once you are released to go home, you'll be discharged with specific instructions for at-home care. The doctor will schedule returning visits for follow-up and suture removal, if necessary. Be sure to take all prescribed medications as directed by Dr. Amber L. Allen and call her immediately if you experience any chest pains or shortness of breath following your surgery.
DOES FAT COME BACK AFTER LIPOSUCTION?
Liposuction physically removes fat deposits from under the skin, making it a long-lasting treatment in which the fat is permanently removed. You should be within 30% of your target weight at the time of surgery. It is important to note that Liposuction is not a weight-loss procedure. It is a body contouring solution. It is important to maintain a healthy body weight following liposuction. Fat in other areas of the body may grow larger if you gain a significant amount of weight. This may warrant a desire for secondary Liposuction procedure to address these fat deposits. 
Additional Resources
American Society of Plastic Surgeons. (2019). 2018 Plastic Surgery Statistics Report. Retrieved from https://www.plasticsurgery.org/documents/News/Statistics/2018/plastic-surgery-statistics-full-report-2018.pdf
American Society of Plastic Surgeons. (2020). Liposuction: Lipoplasty. Retrieved from https://www.plasticsurgery.org/cosmetic-procedures/liposuction
Mayo Clinic. (2020). Liposuction. Retrieved from https://www.mayoclinic.org/tests-procedures/liposuction/about/pac-20384586