Lip Augmentation
Offered at our convenient location in Raleigh, NC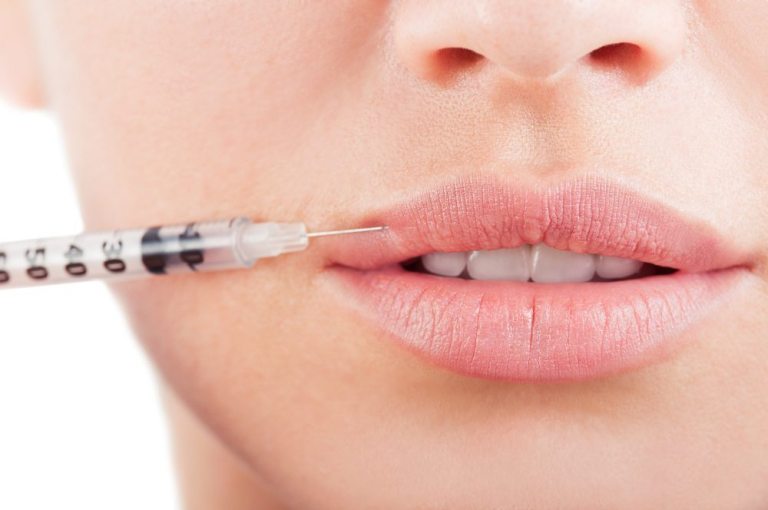 There is something intoxicating about a plump, luscious pair of lips that brings patients to our clinic looking to get a pair for themselves.
Whether your lips have thinned with the passage of time or you've never had a full set of lips that you love, Dr. Amber Allen will help you decide whether lip enhancement is the right course for you. You no longer have to just dream of glistening, plump lips; instead, you can use lip augmentation to get a set of your very own.
Did You Know?
Augmentation of the lips is a procedure that has been discussed since the beginnings of the 20th century. During these days the practice was relatively primitive, with small incisions being made to help give the impression of an increased lip size. The practice of enhancing the lips using cosmetics goes back into prehistory, of course, but surgical solutions are relatively recent. As the decades wore on to modern day the procedures improved with options like collagen and hyaluronic acid injections find their way into mainstream culture.
FAQ
What's Involved In Getting Lip Augmentation
Lip augmentation is a relatively simple procedure involving the injection of one of a variety of plumping and enhancing substances into the lip. Dr. Amber Allen will enhance the size and shape of your lips with careful placement of these hypoallergenic fillers. This substance will help to enhance the lips for a long time, giving you luscious, full lips that will entice anyone.
How Long Does Lip Augmentation Last?
Typically lip injections will enhance the plumpness of your lips for up to six months, with four months being common. Thinner patients will have their lips thin faster as the body metabolizes the filler.
What Happens If I Don't Like The Results?
Unlike most plastic surgery procedures, this one can be reversed with a simple injection. If you decide you aren't happy with your results you can simply ask the doctor to take it away and they'll inject your lips with hyaluronidase, an enzyme that will break down the fillers in about 5 minutes. While permanent fillers exist, they are strongly advised against given that there is no good way to reverse those procedures.
Do They Feel Different Than Natural Lips?
When done by an experienced cosmetic surgeon, like Dr. Amber Allen, you won't experience any difference in texture or feel, not even when you're kissing at your most passionate.
I'm Nervous About The Procedure Hurting, What Can I Do?
While the procedure is relatively painless, a mere pinch followed by a sting as the filler is injected, you can choose to have your lips numbed prior to the procedure. This renders the procedure entirely painless, at least following the pinch of the initial injection of the numbing agent.
Is There Any Recovery Time?
Practically none; you'll be able to go about your day with your gorgeous new set of lips within 20 minutes of the procedure finishing. You should avoid exercising the day of the procedure, however, nor anything else that will cause enhanced blood flow to your lips and face.