Your Mommy Makeover in Raleigh, NC
Offered at our convenient location in Raleigh, NC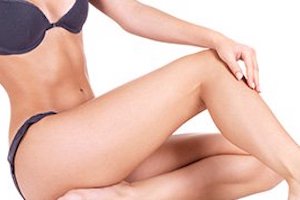 Childbirth changes your life. But it also changes your body!
You can reclaim some of your pre-pregnancy looks with the transformational magic of Allen Aesthetic Surgery. A Mommy Makeover describes the suite of services—often performed in one convenient session—to augment and enhance the parts of a woman's body that change during the childbearing years. This includes the breast and abdominal area. The goal of a Mommy Makeover is to focus on the changes that occur during and after pregnancy. 
Dr. Amber L. Allen is a powerful, intelligent, Southern woman. It was her compassionate heart that led her to found her own cosmetic practice, Allen Aesthetic Surgery, in Raleigh, North Carolina. She has a background in the arts and has trained with the American Academy of Cosmetic Surgery. Today, she uses all her skills and talents to help women and men in the Raleigh area to express their inner beauty.
Contact the office at (919) 676-5052 and inquire about our in-depth one-on-one consultations.
What Exactly is a Mommy Makeover?
We do it for love. But there's no kind way to say it: the female body takes a beating in the child-rearing process. The breasts commonly sag and deflate after years of breastfeeding, and the abdomen often develops excess skin and stretch marks due to the stress of carrying a child. Your heart may be over the moon for your kids, but everything else on your body is pulled downward. Your Mommy Makeover will address these issues comprehensively to bring your pre-baby body back!
"Mommy Makeover" is a blanket term that describes several cosmetic procedures. Dr. Allen will work with you to select the right combination of approaches during your personal consultation. The mix of procedures is unique to each woman's needs and desires. The common goal of every Mommy Makeover is to restore the natural beauty often deferred for motherhood.
Common Elements of a Mommy Makeover
Tummy Tuck
Liposuction
Breast Lift 
Breast Augmentation 
Labiaplasty
Brazillian Butt Lift
Did You Know?
The number of women benefitting from a Mommy Makeover has increased dramatically since the year 2000.
In 2010, over 100,000 tummy tucks were performed on women. This number is up 85% from ten years prior. There were also 90,000 breast lifts performed in 2010, a 70% increase from ten years earlier. Clearly, the attitude towards cosmetic surgery has changed for women everywhere, and this is reflected by a rise in the number of operations that women have had performed.
How Will I Benefit From My Mommy Makeover?
The series of procedures that compose a Mommy Makeover will most often begin with a Tummy Tuck paired with a Breast Lift and/or Breast Augmentation procedure. Liposuction is often added to help contour and tighten the whole "package." Many women also add Labiaplasty to trim and enhance the labia after the strain of childbirth. You might also treat yourself by adding a Brazillian Butt Lift to your makeover. The BBL is a fat transfer technique that utilizes the lipids harvested during liposuction to give your booty a boost. 
In some ways, you may come out looking better than ever! Below, we will take a closer look at the suite of procedures that compose a Mommy Makeover.
Tummy Tuck (Abdominoplasty)
The accumulation of excess pounds is certainly difficult to fight while in the trenches of motherhood. No amount of diet and exercise, however, can remove loose skin or repair ripped facia in the abdomen. In a tummy tuck, the doctor will tighten loose skin around the abdomen and cut excess flesh away. The procedure is aimed at eliminating the pouch of stretched skin that hangs from your stomach. Our Mommy Makeover tummy tuck also includes diastasis recti repair; Dr. Allen will surgically rejoin the diastasis recti muscles that separated when your belly was swollen with child.
Liposuction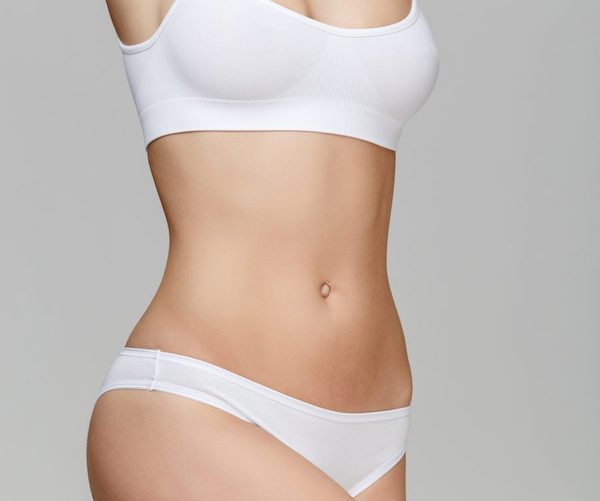 Liposuction pairs naturally with the tummy tuck procedure; removing excess fat from the abdominal skin aids in redraping. You may have other areas, too, where fat stubbornly clings even after you attempt to lose the baby weight. The love handles and thighs are two other common targets of liposuction. During liposuction, Dr. Allen will insert a cannula wand through an incision at the area targeted for fat reduction. The cannula is a long, narrow nozzle at the end of a machine that produces gentle reverse pressure. It carries away fat cells via controlled suction. In this manner, Dr. Allen will restore the contours of your body to pre-pregnancy perfection.
Breast Lift with Augmentation
Your boobs don't look the same after giving birth and raising a child. The years take their own toll. Add to that the swelling and contracting of lactation, along with the possible strain of breastfeeding, and it isn't long before you look in the mirror and decide that the girls need a lift. During your private consultation, you and Dr. Allen will discuss reshaping your chest. Our Breast Lift and Breast Augmentation procedures are commonly paired to enhance results. In the breast lift, your surgeon pulls the skin back and up. The excess skin is removed by way of an incision. Your areolas may also be reoriented higher up on the breast. If further enhancement is desired, Dr. Allen may also perform breast augmentation at this point in the process. In breast augmentation, saline or silicone implants help improve the size and shape of your chest. 
Labiaplasty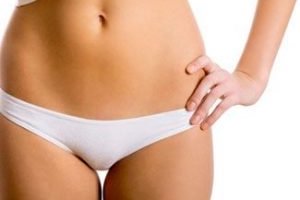 Maybe you were sensitive about your vaginal appearance before the kids came along. Possibly, pregnancy only made matters worse. Whatever your reasoning, Dr. Allen hears and understands you. She wants to help. Labiaplasty is the surgical pruning of the inner vaginal lips.
Like trimming a small and delicate bonsai tree, it takes both art and skill to get the look of this sensitive tissue just right. If you're already considering a Mommy Makeover, go for the full upgrade! Look better than ever below the hips. 
Brazillian Butt Lift (BBL)
The deluxe Mommy Makeover may include some backend improvement. The fat Dr. Allen removed from your tummy and love handles during your liposuction procedure can be purified and put to good use. The BBL lifts and improves your behind using an autologous fat grafting technique.
Keep current with all of the procedures available at Allen Aesthetic Surgery by reading our blog.
The doctor removes your own fat from undesired areas and transfers it to your beautiful booty. The BBL trims down your figure while enhancing your assets—that's a win-win!   
Candidates
Ideal candidates for the Mommy Makeover are in good overall health and are at a stable weight. None of the above procedures are substitutes for a healthy weight loss plan. Dramatic weight fluctuations will most certainly affect your results.
Women who have cosmetic issues with their abdomen and breasts should seek the opinion of Dr. Allen to discuss their case on an individual basis.
Suitable candidates for surgery are patients with few or no chronic medical problems. Women who have completed their childbearing years can consider having these procedures performed. 
If you are planning to have more children, you may want to postpone your Mommy Makeover. Ask about other procedures that can enhance your "mom life" during your individualized consultation.
Personal Consultation
Your private, one-on-one consultation with Dr. Allen is your opportunity to get all the relevant information you need to make an educated decision. It is an opportunity for the doctor, as well, to get to know you, your medical history and your aesthetic goals. Dr. Allen will determine if you are a good candidate for the Mommy Makeover procedures. The two of you will work together to plot the course of your aesthetic journey.
Your in-depth consultation is your personal time with the doctor. Ask any questions that you feel are necessary to make sure you're as comfortable as possible with your decision. Contact Allen Aesthetic Surgery at (919) 676-5052 to begin your transformation.
Recovery
Since the Mommy Makeover consists of several comprehensive procedures, you will want to ensure you have prepared the time and space for a peaceful recovery. Make sure that you have picked up your prescriptions and pain medications ahead of time and that your home is stocked with simple, easy-to-prepare meals. If your children still require care, it may be best to have them stay with relatives for the first week of recovery. You will need some "tender loving care" during this time. Make sure your partner or a trusted friend is available to assist you and provide moral support.
Follow Dr. Allen's aftercare instructions with fidelity. She will design your personalized recovery plan with your health and aesthetic goals in mind.
Make Your Body Yours Again With a Mommy Makeover
Motherhood is all about sacrifice. But being a woman is about empowerment. Return your womanhood to its youthful glory with a Mommy Makeover at Allen Aesthetic Surgery in Raleigh, NC.
Dr. Amber L. Allen wants you to have the most positive experience with your cosmetic surgery. She was once a patient herself. So, she knows the mix of hope and apprehension people feel before stepping into a big change. 
Begin your transformation. Call (919) 676-5052 to schedule your in-depth consultation at Allen Aesthetic surgery.  
FAQ
What exactly is a mommy makeover?
This is a common question that means different things to different women. A mommy makeover is a term used to refer to the parts of a woman's body that change during the childbearing years. This includes the breast area and the abdominal area. The goal of the cosmetic procedure is to focus on the changes that occur during and after pregnancy. The breasts commonly sag and deflate after years of breastfeeding, and the abdomen often has excess skin and stretch marks due to the stress of carrying a child.
So who should be thinking about receiving a mommy makeover?
Women who have cosmetic problems with their abdomen and breasts that they would like to change should seek the opinion of our plastic surgeon to discuss their case on an individual basis. Suitable candidates for surgery are patients with few or no chronic medical problems. In this particular case, women who have completed their childbearing years can consider having these procedures performed. If there are more children in the future, it is best to wait until after that is completed.
Are the breast and abdominal procedures performed simultaneously?
Sometimes these procedures are performed in one operation and sometimes multiple. It depends on the exact procedures being performed and the preferences of the patient. Each case will be discussed with a plastic surgeon before starting the process.
Patients with more questions should contact our office. Allen Aesthetic Surgery understands the physical changes that happen during and after pregnancy and is committed to helping women restore their bodies to their original appearance, before the childbearing years.
References
Seth, A. K., Lin, A. M., Austen, W. G., Gilman, R. H., Gallico, G. G., & Colwell, A. S. (2017). Impact of Patient Subtype and Surgical Variables on Abdominoplasty Outcomes. Plastic and Reconstructive Surgery, 140(5), 899–908.
Frick, A., Baumeister, R. G. H., & Hoffmann, J. N. (2016). Liposuction Technique and Lymphatics in Liposuction. Liposuction, 179–183.
Breast lift. (2018, July 21). Retrieved December 12, 2019, from https://www.mayoclinic.org/tests-procedures/breast-lift/about/pac-20393218.
Cansancao, A. L., Condé-Green, A., Rosique, R. G., Rosique, M. J., & Cervantes, A. (2019). "Brazilian Butt Lift" Performed by Board-Certified Brazilian Plastic Surgeons. Plastic and Reconstructive Surgery, 144(3), 601–609.