MedSpa Treatments
Offered at our convenient location in Raleigh, NC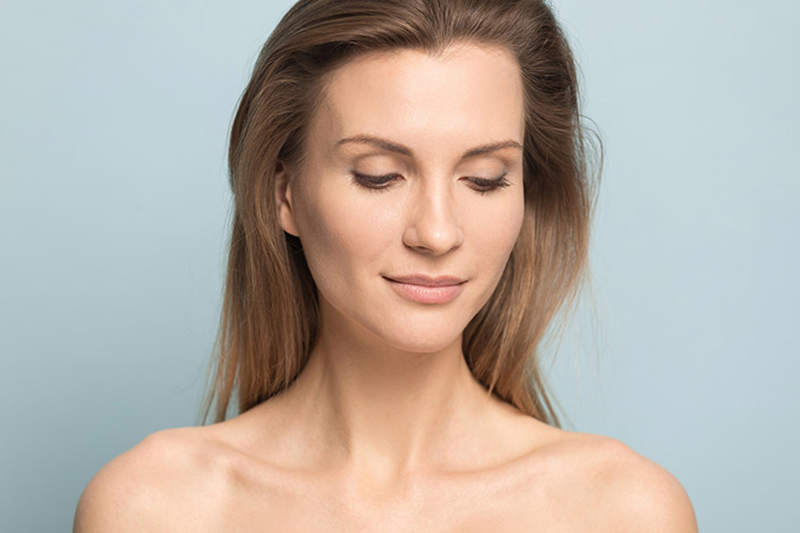 Med Spa Treatment is an array of restorative aesthetic procedures performed by a cosmetic surgeon or other medical professionals. But wait, there's no surgery! Med Spa treatments are typically short procedures that are minimally invasive and have little recovery time. They typically include anti-aging, facial, and body treatments. Patients love that they can get real and lasting results, often in under an hour. But unlike a trip to the day spa, Med Spa treatments use advanced medical technology and pharmacology and require medical training and a clinical setting. 
If you're reading this, you've come to the right place! Dr. Amber Allen is a double board-certified cosmetic surgeon and an American Academy of Cosmetic Surgery Fellow. She's excited to offer her patients the latest and greatest in Med Spa treatments. If there's something you'd like to improve, call her office in Raleigh at (919) 676-5052 to set up a consultation. 
A Med Spa treatment might be just the thing!
Benefits
Skincare
Good skincare is the foundation of a glowing complexion. Using quality products can help you get the best results from Med Spa facial treatments, or may help you avoid them all together! Allen Aesthetic Surgery is proud to carry the Skinbetter Science product line. This is medical grade product that is only sold through licensed physicians. Patients should undergo a consultation with Dr. Allen to evaluate their skin before using these products. Allen Aesthetic Surgery also offers its proprietary line of skincare products that feature high concentrations of potent ingredients that you can't get anywhere else.
Bellafill
Bellafill is an injectable dermal filler used to treat nasolabial folds (the lines that stretch from the nostrils to the corners of the mouth) and acne scars. Unlike other dermal fillers, Bellafill features a combination of collagen and polymethyl methacrylate microspheres for natural-looking results that last up to 5 years.
Botox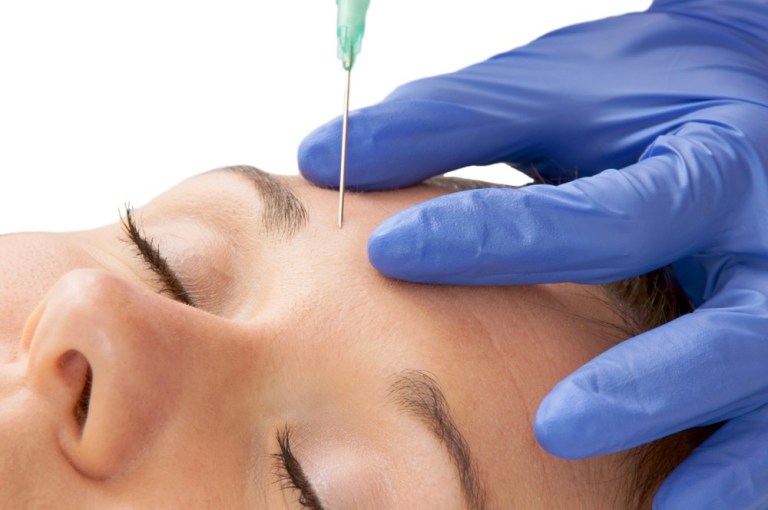 Botox is beloved. Have you tried it yet? This neuromodulator eliminates the appearance of lines and wrinkles by relaxing the muscles that cause creases in the skin. A series of injections in one quick session will prevent unsightly lines in the treatment area for up to 4 months. It's the most popular non-surgical cosmetic procedure in the United States. (1)
ZWave Cellulite Treatment
ZWave treatment uses radial shockwaves to restructure the fat and connective tissue beneath the skin, reducing the dreaded appearance of cellulite. ZWave is painless, non-invasive, and delivers visible results.
Facial Fillers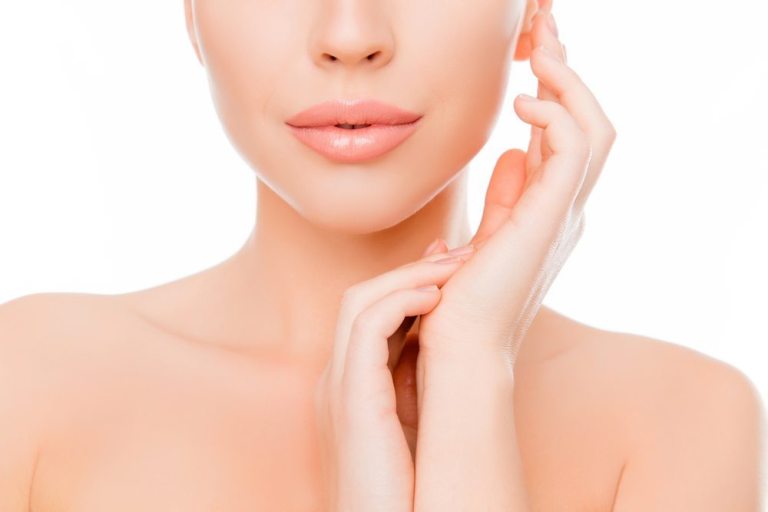 Fillers are the second most popular non-surgical cosmetic treatment after Botox. True to their name, facial fillers are injected beneath the skin to "fill" in the area under lines and wrinkles to plump and smooth the skin.
Bellafill is just one example of a facial filler. There are many different types of fillers available. Most dermal fillers contain hyaluronic acid, a naturally occuring substance that volumizes and hydrates skin. Hyaluronic acid also stimulates the body's production of collagen, so you'll see natural and gradual improvements after your injections. Fillers can be used on crow's feet, forehead lines, and other deep lines and wrinkles. They can also be used to volumize and re-shape facial features. Fillers can augment the lips, restore sunken cheeks, be used for non-surgical nose jobs.
Facial Rejuvenation
If you've noticed more blemishes, uneven coloration, wrinkles, sagging, or dull, lifeless skin, consider what a facial rejuvenation treatment can do for you. There are many Med Spa treatments that give you firm, dewy, youthful skin with little discomfort and downtime.
Facial Rejuvenation procedures include:
Facial Fillers
Microneedling
Chemical Peels
Laser Resurfacing
During your personal consultation, Dr. Allen will examine your facial skin and recommend the best facial rejuvenation treatment plan for you.
Hand Rejuvenation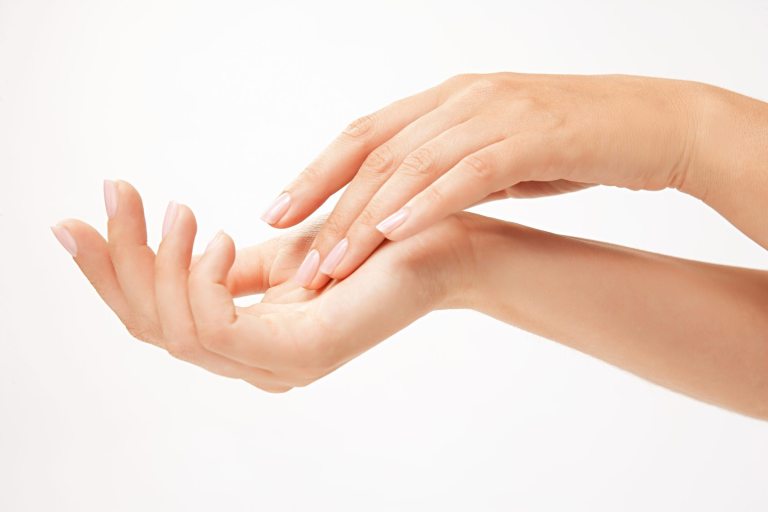 All the anti-aging treatments in the world might be in vain if your hands still give away your age. Hand rejuvenation uses a combination of cosmetic techniques to eliminate the appearance of veiny, bony hands with wiry tendons and crepey skin. Dr. Allen can recommend a topical treatment or perform laser resurfacing to remove age spots and sun damage. Dermal fillers or a fat transfer can restore volume to the backs of the hands, leaving a soft, smooth surface and younger looking hands.
Laser Resurfacing
Dr. Allen performs laser resurfacing to treat the appearance of scars and improve the texture of the skin. Laser resurfacing can remove damaged tissue, stimulate the production of collagen. It is a non-surgical procedure with little downtime.
For those who were afflicted with acne in adolescence and still suffer from the resulting scars, laser resurfacing can erase the evidence.
Lip Augmentation
If you're wishing for fuller, more sensual lips, there's a Med Spa treatment for you. Dermal fillers can be injected into strategic areas of the lips for a lip augmentation. Whether you've noticed thinner lips with aging, or just want a more powerful pucker, this quick procedure is a fan favorite.
Microneedling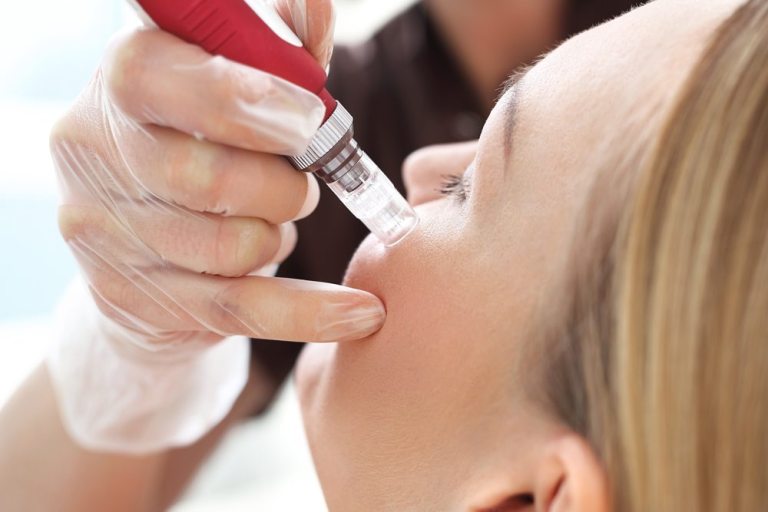 Simply put, microneedling is marvelous. This Med Spa treatment is also known as collagen induction therapy, because it encourages the body's own production of collagen. Microneedling creates thousands of tiny punctures in the surface of the skin, which jumpstarts the healing process and an influx of collagen. This wave of collagen improves skin tone and coloration and reduces the appearance of acne scars, wrinkles, large pores, and sun damage.
Non-Surgical Vaginal Rejuvenation
Childbirth and menopause can have devastating effects on a woman's intimate areas.(2) If you're experiencing incontinence, pain during sex, vaginal laxity or dryness, there's hope. Dr. Allen offers two treatments for Non-Surgical Vaginal Rejuvenation. Radio Frequency and CO2 Laser therapies target the underlying tissue in the vaginal wall. The body responds by producing collagen and new blood vessels. This tightens and improves sensation in the vagina, as well as treating other vaginal side-effects of childbirth and menopause.
Renuvion
Renuvion is a skin tightening treatment that uses a unique combination of helium plasma and RF energy to safely contract the skin. Renuvion is FDA approved and minimally invasive. It's a great solution for those with loose, sagging skin, but who don't want the scarring and long recovery of surgery. The long, thin, Renuvion wand is inserted underneath the skin through a small incision. As Dr. Allen draws the wand back and forth, it emits energy that creates an intense heat and rapid cooling, which causes the collagen to contract, shrinking the skin and eliminating sagging tissue.
Skin Rejuvenation
Allen Aesthetic Surgery features two treatments for skin rejuvenation. If you've noticed dull, discolored skin with visible spots and wrinkles, it's time for a gentle but effective skin rejuvenation treatment. Patients can choose a chemical peel to remove the damaged outer layer of skin, and reveal fresh dewy skin underneath. Another option is a series of IPL (intense pulsed light) sessions. This treatment is administered through a hand-held device that uses light energy to erase dark spots and other blemishes.
Personal Consultation
Dr. Amber Allen wants you to have the best possible experience during your Med Spa treatments. But before you get started, it's crucial to have a frank, informative (and maybe even fun) discussion with Dr. Allen. During your personal consultation, you'll have the chance to discuss your problem areas and aesthetic goals. Dr. Allen is here to listen, and will be able to determine the best treatment plan for you. It's important to know exactly what to expect before your procedure, and whether a particular procedure is right for you, based on your medical history and individual anatomy.
Med Spa treatments are constantly improving, and exciting new innovations are delivering results that are better than ever before.
Keep an eye on our blog to stay tuned to the latest and greatest at Allen Aesthetic Surgery!
How Much Do Med Spa Treatments Cost in Raleigh?
When you and Dr. Allen decide on a Med Spa treatment that's right for you, she'll be able to give you an accurate quote for the cost of your procedure. In general, cosmetic procedure prices vary from patient to patient because of their own unique anatomy and desired outcome.
Med Spa treatments are no different, and the cost will vary due to: 
Type of procedure or procedures selected
Number of sessions required to achieve results
Extent of treatment
Amount of product/pharmaceutical needed
Anesthesia, if applicable
Sign up for our emails to be notified about discounts and special offers! And remember, you can't put a price on feeling your best.
References
American Society of Plastic Surgeons. 2019 Plastic Surgery Statistics.; 2020. Accessed February 25, 2021. https://www.plasticsurgery.org/documents/News/Statistics/2019/plastic-surgery-statistics-full-report-2019.pdf
Kim H-K, Kang S-Y, Chung Y-J, Kim J-H, Kim M-R. The Recent Review of the Genitourinary Syndrome of Menopause. Journal of Menopausal Medicine. 2015;21(2):65. doi:10.6118/jmm.2015.21.2.65