Tummy Tuck (Abdominoplasty) in Raleigh
Offered at our convenient location in Raleigh, NC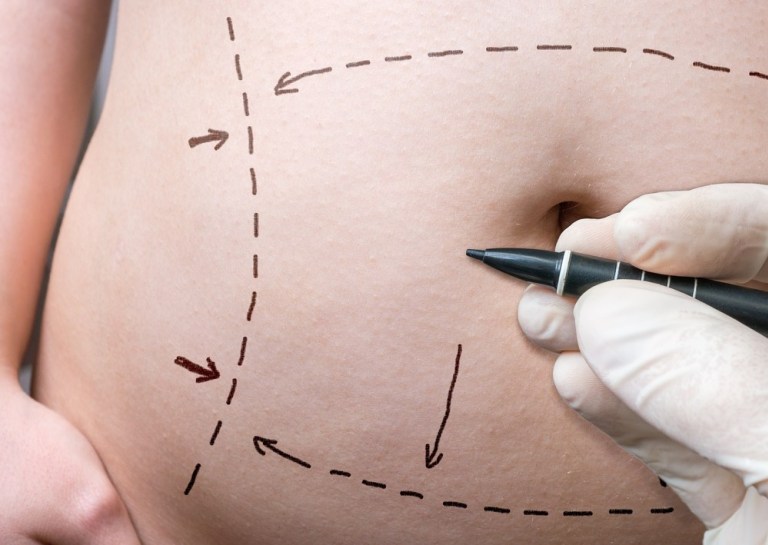 Sit-ups can be a real downer.
You can do crunches for hours and still not see the slimming, shaping results that you crave. Loose skin and a saggy stomach can plague your perspective, no matter how health conscious you are.
To contour your abdominal region to your utmost satisfaction, get to know Dr. Amber Allen. She has an artist's eye, a surgeon's hand, and a compassionate heart. Dr. Allen supports your dedication to looking and feeling your best, and she wants to help you achieve greatness. Conveniently located in Raleigh, North Carolina, and serving the surrounding communities with pride, Allen Aesthetic Surgery can address your cosmetic needs with precision and professionalism. If you are considering a tummy tuck, please contact our offices and let's start a conversation about your wondrous wellness!
What Is a Tummy Tuck?
Many people struggle with belly fat and "love handles" around their midsection. As we age, fat accumulates as skin elasticity decreases. This creates a perfect storm of loose bulges and unwanted girth along the lower half of your torso. To remove unsightly fat deposits, you may want to consider a liposuction procedure. If lax skin is more of an issue for you, then an excision surgery might be the perfect solution.
A tummy tuck combines the benefits of both liposuction and skin removal into one transformative procedure.
Dr. Allen can use gentle reverse pressure to vacuum unwanted fat from the belly area. Immediately afterwards, she will excise loose skin and contour the body. Also called an abdominoplasty, a tummy tuck procedure alters the size and shape of the panniculus, or dense fatty tissue layers lining the midsection. [1] 
If you have experienced a recent pregnancy, then your abdominal muscles may have stretched in order to carry your bundle of proverbial joy. Dr. Allen can tighten the rectus muscles that run vertically along the anterior walls of your abdomen during a tummy tuck.
If you are unhappy with the contours of your abdomen, then consult with Allen Aesthetic Surgery. Dr. Allen can design a tummy tuck that celebrates your shape and unleashes your stunning silhouette!
Tummy tucks are not exclusively for women. Men who have recently lost weight may be dissatisfied with the resulting look or feel of their belly. Gastric bypass surgery, in particular, can rapidly reduce the size of the stomach, leaving the surrounding skin hanging loose and flabby. 
The History of Abdominoplasty
The technology behind the tummy tuck has existed since the early 1800's, when grievous wounds were closed using excess skin. In 1890, these same techniques were first used for a cosmetic procedure. During the early days, it was thought that removing the belly button was essential to the procedure. Thankfully, that limitation was overcome in the early 20th century. Since then, millions of patients have benefited from the beautifying, restorative effects of receiving an abdominoplasty.
Before and After Photos
Benefits of a Tummy Tuck
The aesthetic benefits of abdominoplasty cannot be denied. Recipients enjoy a flatter stomach, taut skin, and a slimmer profile. Swimsuit season is a whole new experience for people who enjoy the results of a tummy tuck from Dr. Allen!
But there may also be a bevy of medical benefits associated with abdominoplasty. Many women who recently gave birth may experience a condition called Stress Urinary Incontinence, or SUI. The bladder is often affected by childbirth, but a tummy tuck can tighten the soft tissue around a woman's pelvic area. This gives her bladder added support, thus alleviating some symptoms of SUI.
By tightening the core muscles of the abdomen, a tummy tuck can also improve a recipient's posture.
Loose stomach muscles contribute to a disorder called lordosis. Lordosis is characterized by a "sway back" posture due to the lack of spinal support from weak abdominal muscles. When those muscles are tightened during an abdominoplasty, it may treat some instances of lordosis.
Another potential effect of childbirth is the prevalence of ventral hernias. When the abdominal walls are stretched, or even ruptured, during pregnancy, it may allow pockets of tissue to push through and form hernias. A tummy tuck can remedy ventral hernias by reconciling the structure of abdominal muscles and protecting the tissue within them.
Ideal Candidates for Tummy Tuck Surgery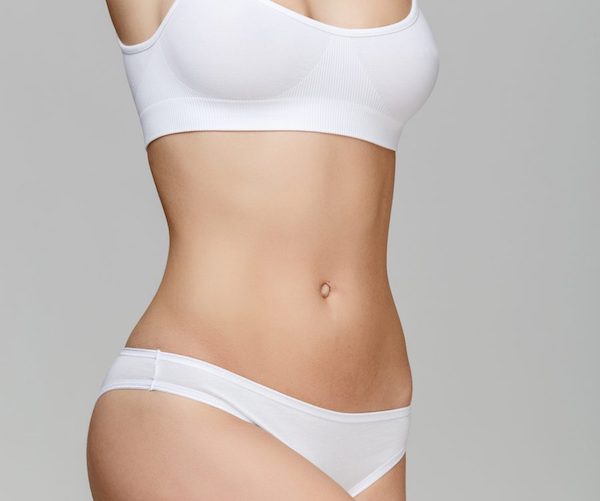 If you have experienced pregnancy and wish to reclaim the tight, firm belly you had prior to motherhood, then you may be a perfect candidate for abdominoplasty. Similarly, men and women who have rapidly lost weight and wish to reduce the loose skin around their midsection are ideal patients for a tummy tuck transformation.
Raleigh residents or visitors who are in good health and fit the description above should contact Allen Aesthetic Surgery at their earliest convenience. We can determine if you are a candidate for abdominoplasty, or if another cosmetic procedure is better suited to your unique needs and goals.
Schedule a Personal Consultation in Raleigh, NC
Peace of mind is paramount at Allen Aesthetic Surgery. From the minute you walk through the door to the time of your comprehensive follow-up visit, Dr. Allen will focus her considerable expertise on your case. Ask as many questions as you can and explore every possible outcome with Dr. Allen as your cosmetic guide.
Even before you drop by for a consultation, feel free to visit our blog and get a glimpse of how we operate. Healthcare is an epic conversation, and the blog is one way for us to communicate our knowledge and advice to the public. An even better way to communicate is through a face to face visit with Dr. Allen herself. Please call (919) 676-5052 and let's start a vital, vibrant conversation about your aesthetic future.
Preparation for a Tummy Tuck
During your individualized consultation, Dr. Allen or one of her associates will provide you with detailed instructions to prepare you for the date of your tummy tuck surgery. Please follow these directions closely to ensure optimal health and happiness before, during, and after your procedure.
You may be asked to quit smoking prior to surgery. Tobacco products affect your circulation, respiration, and general health. We want you to be strong and safe, so please curb your nicotine use at least two weeks before your tummy tuck appointment.
Dr. Allen will give you specific dietary restrictions pertaining to the 24 hours prior to your surgery.
Dr. Allen may also advise you to maintain your diet in the period leading up to your surgery. "Crash diets" and drastic changes to your nutrition can affect your energy levels and digestion. Please eat healthy foods and exercise as normal to prepare your body for the wonders of cosmetic enhancement.
The Tummy Tuck Procedure
When you arrive for your abdominoplasty surgery, you will be ushered to a relaxing bed and administered the proper anesthesia to alleviate discomfort. The procedure begins with a gentle incision that extends from one hip to the other over the pubic bone. A full tummy tuck requires manipulation of the belly button. An incision will be made around the navel, separating it from the surrounding skin so it can be resecured when the procedure is complete. In cases where the abdominal muscles have experienced stretching and damage, Dr. Allen will tighten the musculature using sutures.
Mini Tummy Tuck
Each belly is as special and specific as every patient. Depending on your physique, you may prefer a procedure known as a mini tummy tuck. The "marvelous mini" only involves the tightening of the skin in the area below the belly button. Since this is a less extensive procedure than the full tummy tuck, it may last less than two hours.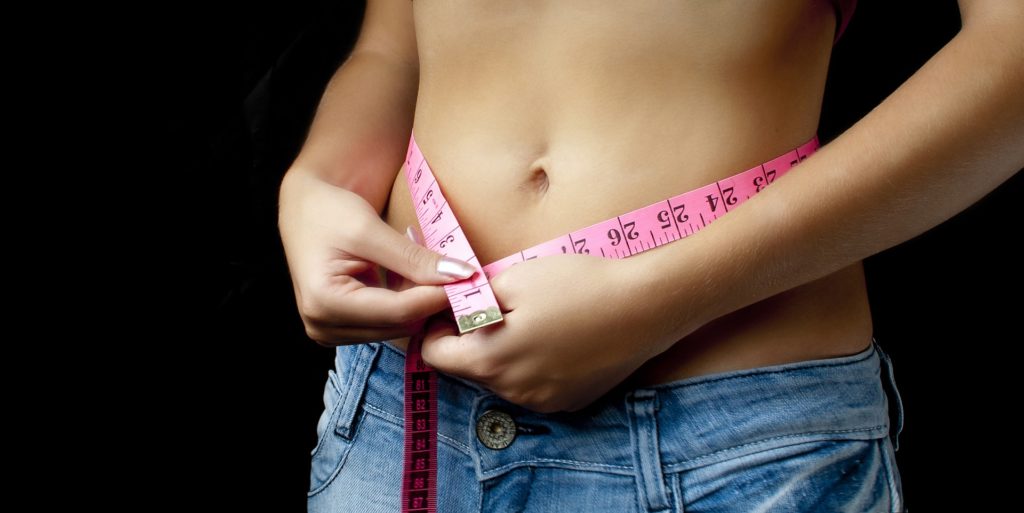 In some cases, a belt-lift (lipectomy) will be appropriate, which is a procedure involving the tightening of the abdomen, thighs, and buttocks following significant weight loss. Regardless of whether you need a mini, a full tuck, or a belt lipectomy, Dr. Allen can help you. Her approach to beauty is holistic and remarkable.
Recovery from Tummy Tuck Surgery
At Allen Aesthetic Surgery, we love to think ahead. We are planning for your recovery from the first moment you contact us for a consultation. Our dedicated staff will pave your path to post-op perfection with the help of ice packs, any necessary prescriptions, and accessibility galore. We are always eager to answer your questions and provide you with solutions.
It may take up to a month for you to fully recover from a tummy tuck procedure, but we will be by your side as much as you want us to be. Please avoid strenuous activity for the first few weeks and wear any compression garments Dr. Allen may provide you.
A helpful member of the Allen Aesthetics team will schedule a follow-up appointment to monitor your progress and address any concerns you may have. Please wear loose clothing that will allow your newly contoured body to breathe properly.
Make sure you follow all of Dr. Allen's instructions regarding medications, movement, and general wellness. We look forward to celebrating the results with you!
Ravishing Results in Raleigh
The popularity of abdominoplasty surgery skyrocketed at the turn of the 21st century. Between 1997 and 2004, tummy tucks in America increased by a factor of over 340 percent. [2] The effectiveness and safety of the abdominoplasty procedure had already made great strides, and it has only improved since then.
To enjoy the firm, flat, fierce results of a tummy tuck for yourself, visit Allen Aesthetic Surgery. Our rave reviews speak for themselves, so allow us to respond: thank you! We love the love, and we intend to live up to our patients' kind words with every ensuing procedure.
FAQ
What does a tummy tuck cost in Raleigh, North Carolina?
The cost of a tummy tuck depends on how extensive your cosmetic goals may be. Allen Aesthetic Surgery frequently offers specials to help maneuver the pricing process and deliver the results you seek.
Is a tummy tuck safe?
Yes. Dr. Amber Allen places her patients' safety and satisfaction above all else. She will assess every patient carefully and proceed with caution and care. If you are curious about the benefits of a tummy tuck in Raleigh, then please contact Allen Aesthetic Surgery.
Is a tummy tuck right for me?
If you have loose skin in the abdomen and are self-conscious about baring your midriff in a bikini or going without a shirt, then abdominoplasty may be right for you. Ideal patients are those who are otherwise in good health and have proper expectations about what to expect from the procedure. This procedure is especially suggested for those who aren't planning to have additional children or have lost a significant amount of weight resulting in excess skin. Please call (919) 676-5052 to schedule your tummy tuck consultation in Raleigh, NC.
References
Grazer, F. (1973). Abdominoplasty. Plastic and Reconstructive Surgery, 51(6), 617-623. Retrieved from https://journals.lww.com/plasreconsurg/Citation/1973/06000/Abdominoplasty.1.aspx
Matarasso, A., Swift, R., Rankin, M. (2006). Abdominoplasty and Abdominal Contour Surgery: A National Plastic Surgery Survey. Plastic and Reconstructive Surgery, 117(6), 1797-1808. doi: 10.1097/01.prs.0000209918.55752.f3