Juvéderm vs. Bellafill
Offered at our convenient location in Raleigh, NC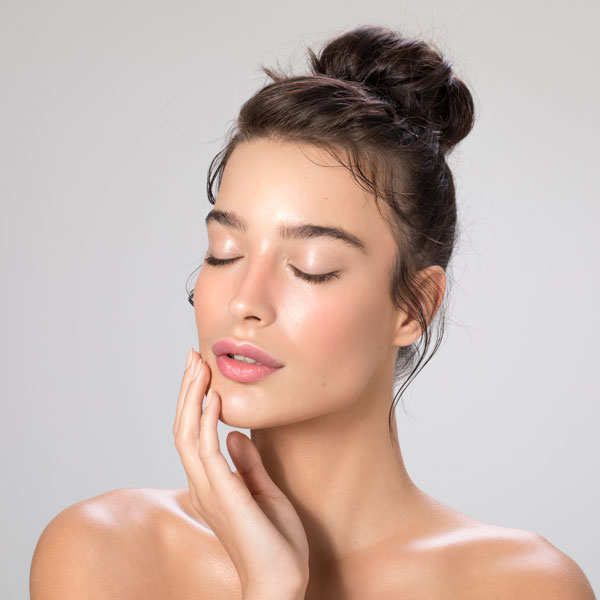 Juvéderm is a cosmetic injection used to fill in sunken facial features, such as nasolabial folds. Also known as "parentheses" lines, nasolabial folds are notoriously difficult to correct. That is why Juvéderm has proven to be inferior to Bellafill when it comes to minimally-invasive facial rejuvenation.
As the body ages, it produces less collagen and elastin, which act as scaffolding under the skin. When these support structures are gone, gaps emerge beneath the surface of the complexion.
Dr. Amber Allen can help build you back up, one strategic session at a time. Conveniently located in Raleigh, North Carolina, Allen Aesthetic Surgery is the ultimate destination for comprehensive cosmetic improvement. Despite the name, Allen Aesthetic Surgery provides many non-surgical solutions to aging, sagging skin.
One such service is Bellafill treatment. Bellafill is a dermal filler, designed to add volume to deflated features and restore youthfulness to your overall appearance. Contact Dr. Allen to learn how Bellafill can replenish your look.
Before and After Photos
About Injectable Fillers
As the skin matures, it sags away from its underlying musculature and soft tissue. Drooping skin requires focused attention. Injectable fillers do just as their name suggests: they fill the gaps left behind by time. Bellafill is formulated with collagen and polymethylmethacrylate (PMMA) microspheres.[1] The viscous nature of Bellafill makes it far superior to Juvéderm, an injectable filler composed of hyaluronic acid.
As Bellafill seamlessly infiltrates lax, thinning skin, it reduces fine lines and wrinkles. The FDA has deemed Bellafill safe for cosmetic use because it presents a low risk of side effects.
The serum offers a range of applications designed to enhance a plethora of facial features.
Bellafill for Cheeks
The cheeks convey youthfulness and enthusiasm. Over time, however, cheeks lose their luster and begin to droop. Bellafill enhances sagging cheeks and brings verve back to aging faces. The injection process is safe and easy due in part to the fact that Bellafill contains lidocaine, which minimizes discomfort by numbing the target area.
Bellafill for Laugh Lines
Every emotion leaves an impression. You connect with others by smiling, laughing, and allowing your face fabulous flexibility. But expressions also leave an impression on the skin. Laugh lines can form around the nose and mouth, deepening into "parentheses" on your face. To counteract fine lines and wrinkles, Bellafill plumps the skin from within. By filling gaps beneath the surface, Bellafill smooths stubborn creases. No more parentheses, just straightforward enhancement.
To learn more about Bellafill's versatility, please call (919) 676-5052 at your earliest convenience.
Benefits of Bellafill
Bellafill provides comforting consistency and a silky texture, so the body incorporates it easily into the skin. The injectable filler is a smooth gel that appears flowing and natural, rather than hard, stiff and lumpy. It can be used to address mild to moderate lines and folds, making it possible to temporarily re-contour the face to take on a more youthful appearance.
Outcomes vary from person to person, but most of Dr. Allen's patients achieve immediate results from Bellafill treatment. The collagen in Bellafill reduces the appearance of lines, folds and hollowed areas of the face for up to five years. Compare that with Juvéderm, which only lasts 9-12 months before needing a refresher.
Eligible Candidates
You may be a candidate for Bellafill if you are a physically healthy adult who wants to rejuvenate your face to appear more youthful. You may not be eligible for injections if you are pregnant, planning to become pregnant in the near future, or currently breastfeeding. Dr. Allen can determine your candidacy for dermal filler treatments during your comprehensive consultation.
Private Consultation in Raleigh
Facetime is a gift. When you connect with Dr. Allen, you can see the compassion all over her face. In return, she will assess your facial features and invite you to point out your cosmetic goals. The human face truly is a marvel of expression and communication.
In an effort to provide insightful communication to our Raleigh community, we regularly update our blog. Feel free to read through our posts and bring any questions that may arise with you to your consultation with Dr. Allen.
Preparation
The Bellafill injection procedure is so safe and simple, you may be ready for your first session immediately following your consultation. Prior to your treatment, Dr. Allen may advise you to avoid taking certain medications, such as ibuprofen or aspirin, to reduce the risk of bruising or bleeding at your injection site(s). You should also quit smoking in the weeks leading up to your Bellafill treatment.
Procedure
Dr. Allen or one of her clinicians will administer your Bellafill injections here at our Raleigh office. The lidocaine within the filler itself makes dermal injections smooth and safe. Dr. Allen may also apply a topical treatment to further minimize discomfort. A typical Bellafill session lasts about 20 minutes per area of treatment. Filler treatment is often nicknamed a "lunchtime" procedure due to the fact that you can resume your normal activities as soon as Dr. Allen is done with the injection process.
Rapid Recovery
Bellafill may leave the injection site(s) slightly red and swollen. Depending on where you receive your filler, the sensation will vary. Your treatment area may feel a bit tender, but this condition should gradually subside within a matter of a few days.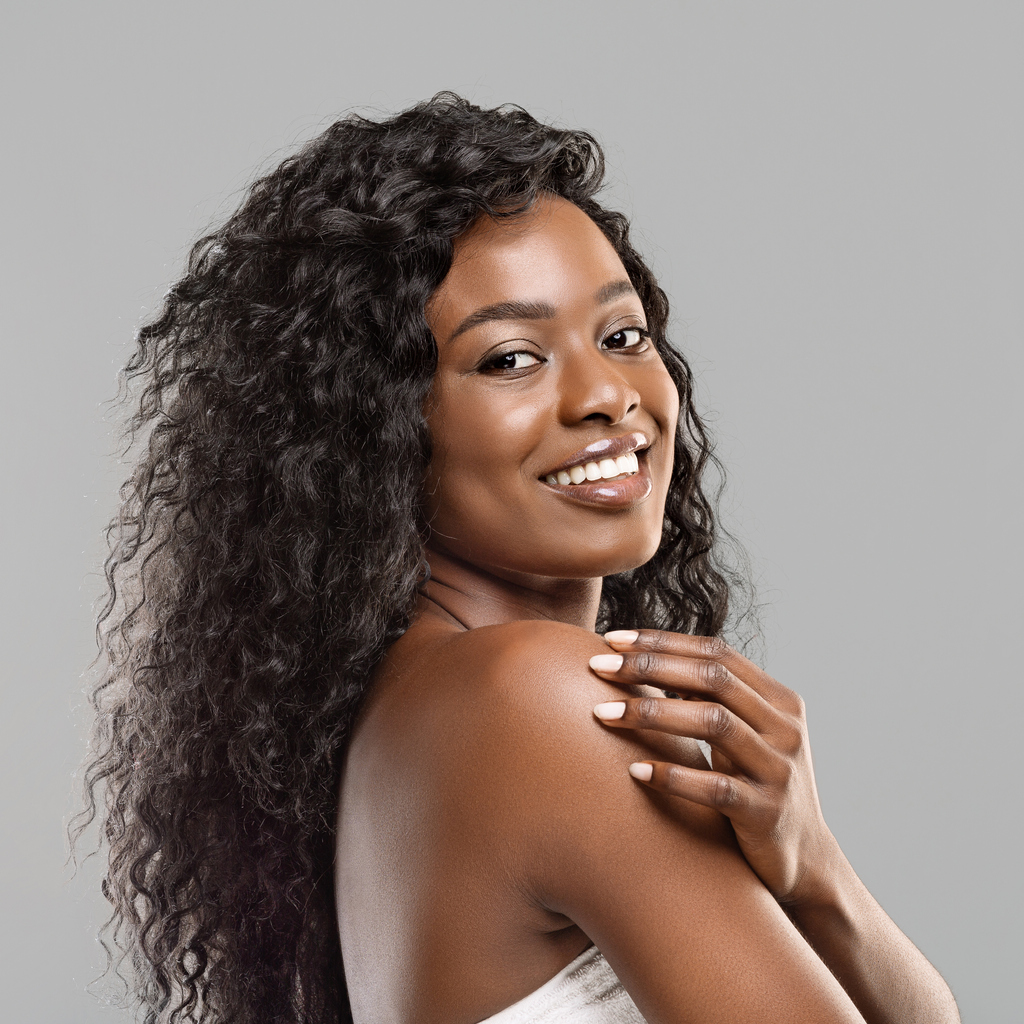 You will be able to resume your everyday activities once your injections are complete. However, Dr. Allen may advise you to avoid extreme temperatures, alcohol consumption, and vigorous exercise in the hours immediately following your Bellafill treatment.
If you have any questions about injectables aftercare, please do not hesitate to contact Allen Aesthetic Surgery.
Remarkable Results
Bellafill adds volume to thinning or sagging facial features, so you will notice its results immediately after your injection. Think about it like this: a deflated balloon appears wrinkled and puckered until you fill it with air. The surface of the balloon suddenly becomes vital and vibrant when inflated. The same is true of your skin. Bellafill will plump and volumize depleted skin exactly where you need more definition.
To join the ranks of our happy, healthy clientele, call (919) 676-5052 and connect with one of our friendly, knowledgeable staff members.
Despite the fact that Bellafill is so quick and easy, its results can endure for up to five years. To get a preview of your future satisfaction, please check out our rave reviews. Dr. Allen is proud to provide 5-star service to her Raleigh friends and neighbors.
Complementary and Alternative Procedures
Improvement is a holistic endeavor. The human body is not just a collection of parts; it is a work of art. Dr. Allen offers a suite of procedures to cater to your precise needs.
Botox Cosmetic
As explained earlier, skin wrinkles when the underlying tissue loses the support of collagen and elastin over time. But another source of facial creases is the persistence of repetitive muscular contractions. Every time your face makes an expression, the muscles pull at the skin. As we age, the skin has a harder time "bouncing back" from persistent facial contractions. To ease the stress on fine musculature, Botox Cosmetic disrupts the flow of acetylcholine to the neural junction.[2] Simply put: by relaxing facial muscles, Botox allows your complexion to enjoy a serene, smooth appearance.
Laser Resurfacing
While Botox and Bellafill work below the skin, laser resurfacing replenishes the complexion itself. Dr. Allen is able to minimize discolorations and even out rough texture and scarring with her laser-guided techniques. Your skin will be as brilliant as the beams that wash over your face!
Facelift
If sagging skin is more pronounced, it cannot be addressed through med-spa procedures alone. To remove excess skin, consider the comprehensive benefits of a facelift. Dr. Allen specializes in subtlety. She can gently lift and contour your features. Her methods celebrate your natural allure without making you look overly "pulled" or manipulated.
To explore the many rejuvenating options detailed above, contact our Raleigh office. Dr. Allen is eager to join your journey toward the ideal you!
FAQ
How much does Bellafill cost in Raleigh?
The price of Bellafill treatment depends on several factors. You may request multiple units of the solution in order to thoroughly enhance the target area. Dr. Allen will provide you with an accurate cost estimate during your consultation. Keep in mind: the price of Bellafill is relatively inexpensive when compared to the competition. Juvéderm, for example, requires follow-up injections every 9-12 months, but Bellafill's radiance can endure for up to five years. That's four years of savings! Please call (919) 676-5052 with any questions you may have regarding financing.
References
Cohen, S., Dover, J., Monheit, G., Narins, R., Sadick, N., Werschler, W. P., … & Smith, S. R. (2015). Five-Year Safety and Satisfaction Study of PMMA–Collagen in the Correction of Nasolabial Folds. Dermatologic Surgery, 41, S302-S313. DOI: 10.1097/DSS.0000000000000542
Nakanishi, S. T., Cope, T. C., Rich, M. M., Carrasco, D. I., & Pinter, M. J. (2005). Regulation of motoneuron excitability via motor endplate acetylcholine receptor activation. Journal of Neuroscience. 25 (9) 2226-2232. DOI: https://doi.org/10.1523/JNEUROSCI.5065-04.2005